Trend Alert: Light Wood Vanities
August 14, 2018
As time goes on and design trends come and go we see the rise and fall in popularity in different finishes when it comes to home design. In the early 2000s espresso millwork and cabinetry was at the height of popularity. Fast forward about ten years later and the popular wood of choice was the slightly warmer and lighter walnut finish. Now, while both aforementioned wood choices are still of course beautiful and very popular, we're seeing a rise in the requests for lighter wood tones.
What's so wonderful about wooden finishes is that really, they're all classic. Natural finishes stand the test of time and with millwork such as built ins, kitchens and washrooms you can also update the look over the years through smaller changes such as swapping out your lighting, hardware or other fixtures.
That being said, there are definitely noticeable trends and right now, lighter and softer wood tones are stealing the spotlight and when you take a look at some of these beautiful bathrooms below, it won't be hard to see why!
Lighter wood toned vanities can bring a spa like feel to your washroom with a simple slab front and lighter finishes in the rest of the room. Or, they can bring in a sense of drama when highly contrasted against darker finishes. We love the flexibility of opting for a lighter wood cabinet finish for a bathroom vanity and are excited to see more and more of our homes and projects adopt this current trend. What do you think of the lighter wood tones making a comeback? Would you incorporate this wood finish into your own home?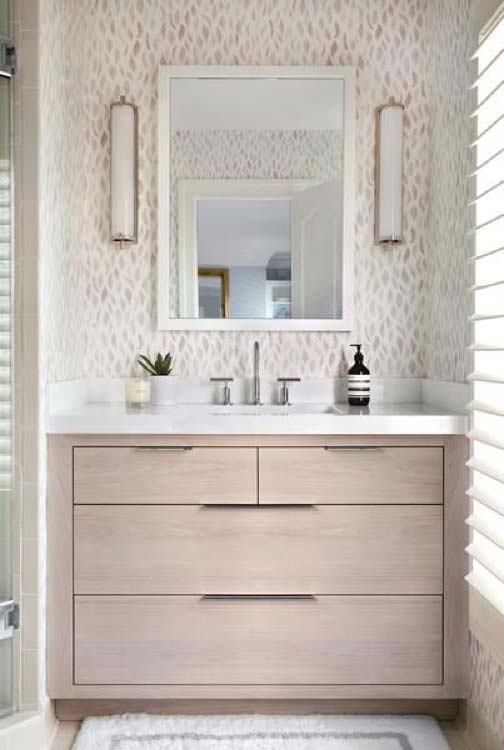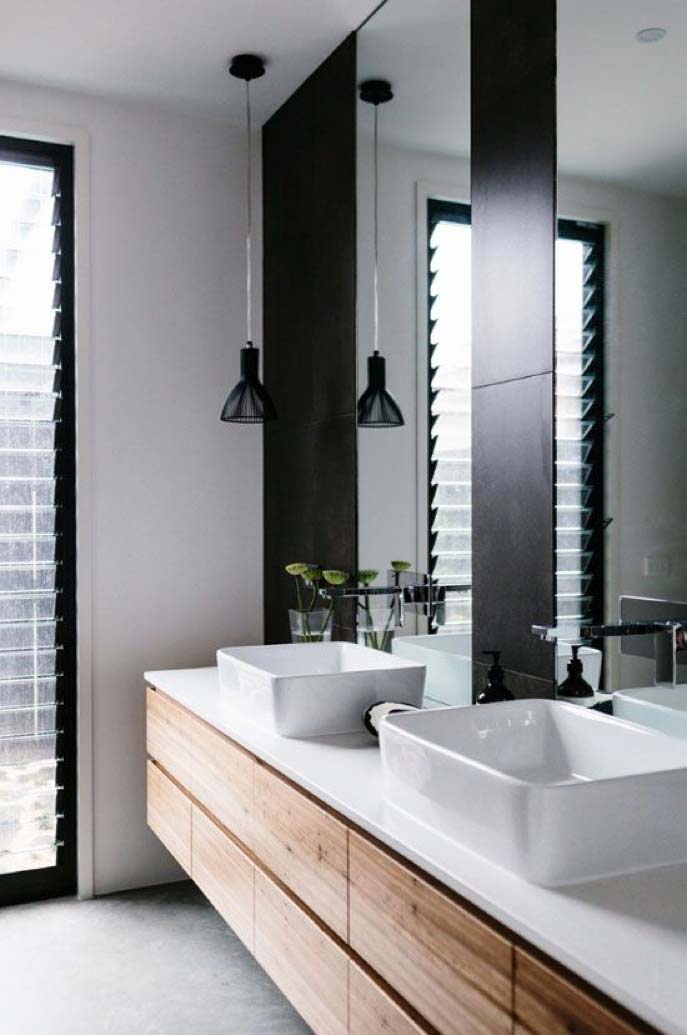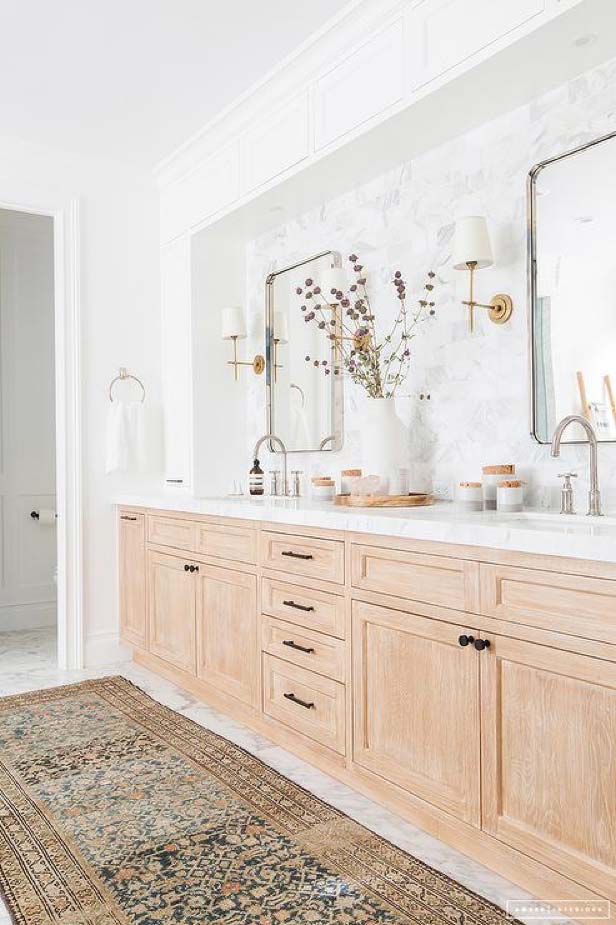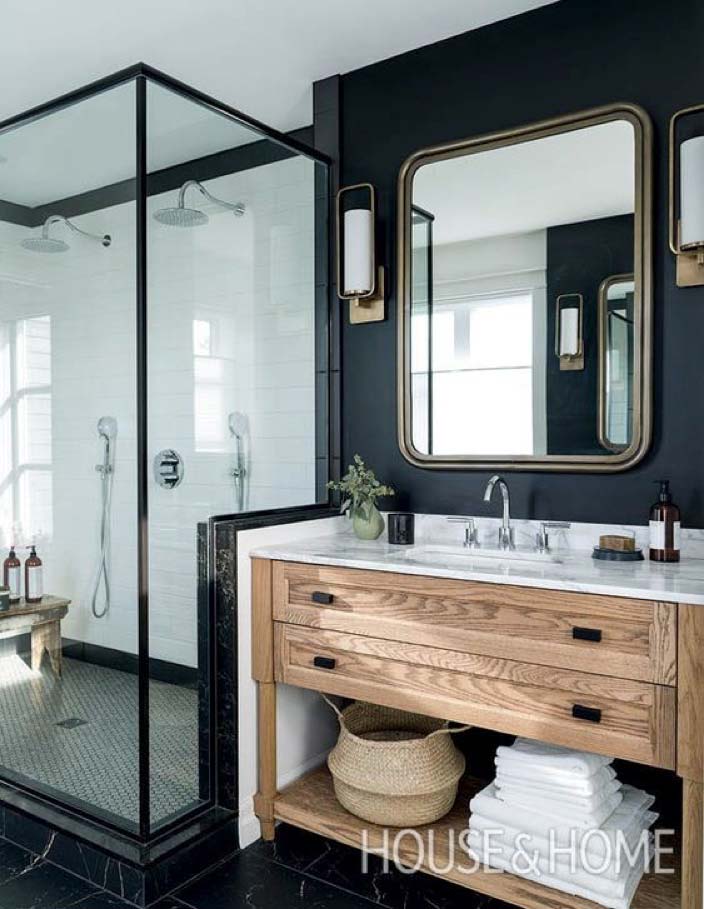 Image Source
Image Source
Image Source
Image Source
Image Source