Bedroom Solutions
March 31, 2022
One of the spaces in your home that can benefit from some custom millwork and cabinetry is your child's bedroom. From bookshelves, to storage, there are so many ways that a custom solution can transform this space. This week we are exploring some creative ways to get the most out of your child's sanctuary!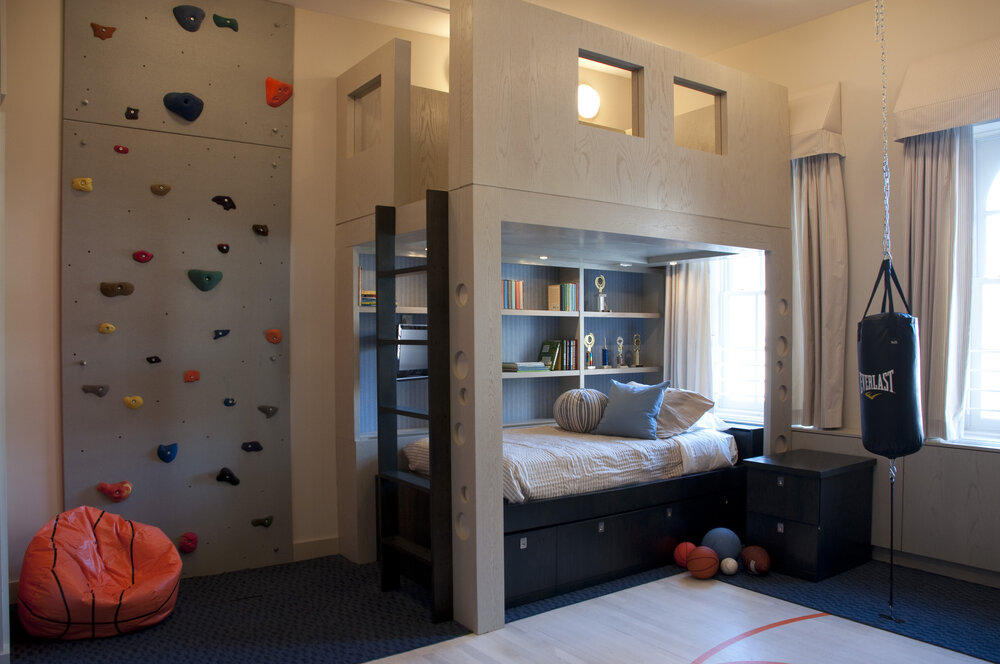 This room for two boys has a lot going on, but is wonderfully designed from the colour palette, to the placement of everything. I'll tell you these boys are spoiled, what a kid's dream. Climbing wall, check. Bean bag chair, check. Punching bag, check. Basketball court, check, Tree fort, check. Storage, Check. Places to display the most important achievements & collectables ever, check. Lots of natural light, Check. I don't know what else this room could have added. All the cabinetry is done in a beautiful light wood, with a darker contrasting floor, that makes it all come together. Lets not pass over the idea that when/if these children ever grow out of any of it the collectable wall can turn to a magical bookcase fit for Belle from Beauty and the Beast. The climbing wall can be removed and turned into more storage or a mirror to check one's look before heading out into the world. The details of the room are very modular which allows for growth as they change.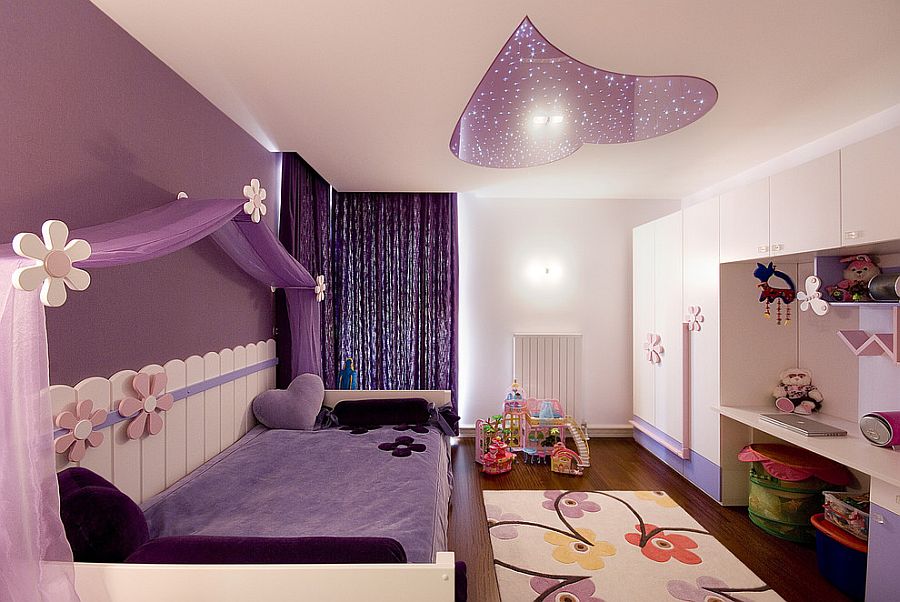 One thing we liked when we were kids was a place to display things, our newest doll or trophy, or family photo. We really liked how this design had some open shelving but still had places that you know when you open it have the ability to just pour out stuff. Photos are always picturesque but real life gets messy, so to have places to hide, put, and display things is critical.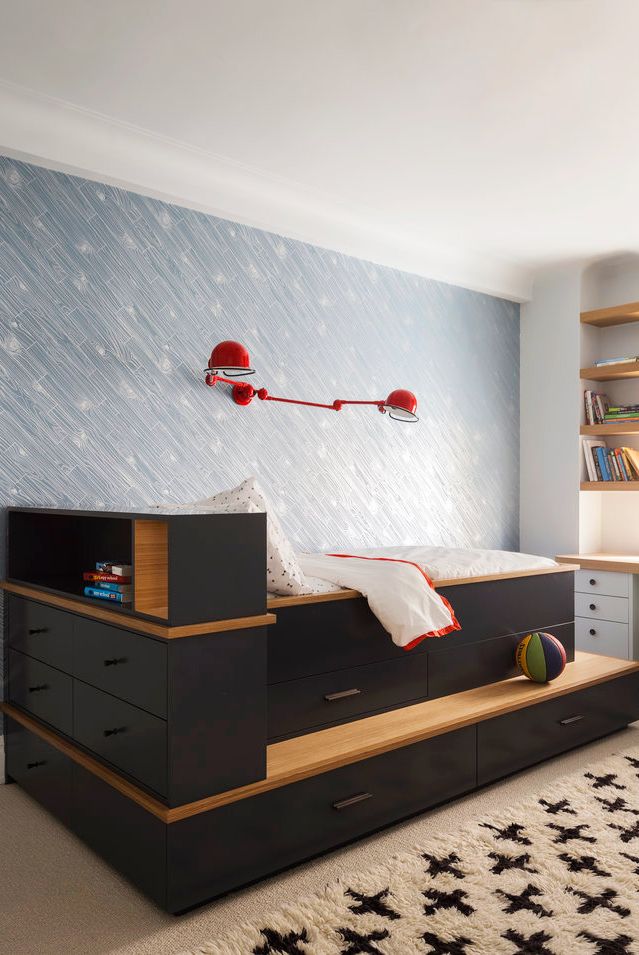 Lastly, make use of every nook and cranny you have. Not that you have to fill that corner but let it have a use. Is it for a bean bag chair? Or a reading nook? As with this bed, building a lot of storage in it, around it, and underneath it adds visual interest and practicality.
What was your childhood bedroom like? Did it have a car bed? Stars on the ceiling?
1
|
2
|
3