Countertop 101 Marble
July 27, 2016
It doesn't take long scrolling through houzz or pinterest to see that marble is back in a big way. This gorgeous natural stone has always been a beautiful and luxurious choice for interiors and in kitchens and bathrooms, the look is always high end. There is no doubt that marble countertops look incredible and add a lovely design statement to any house so if you've been considering adding marble countertops to your kitchen or bathroom, today we will break down some of the information we think you should know.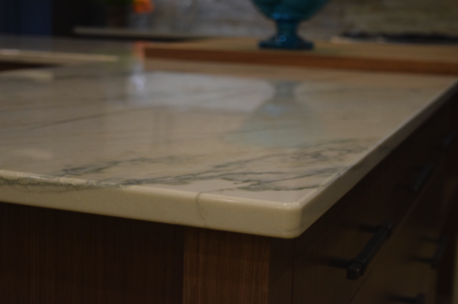 As we mentioned above, marble is a natural stone. It is mined from quarries around the world and is known for it's distinct grey veining. Similar to granite, as it is a natural product, you can expect that no two pieces are alike. Marble is often selected by the slab so you can pick out your exact piece based on the veining and coloring you prefer from what is available.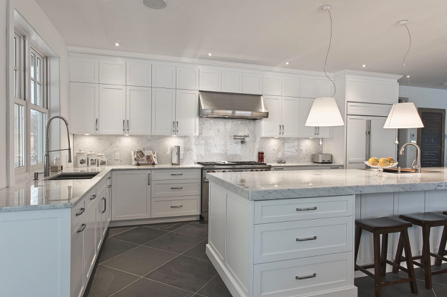 While marble is a hard surface, one thing you will need to be wary of is staining and etching. Marble needs to be sealed and if it is not sealed, it will stain very easily. The stains from wine, coffee, spices, or rust will not disappear, fade and cannot be cleaned or removed if the countertop is not sealed.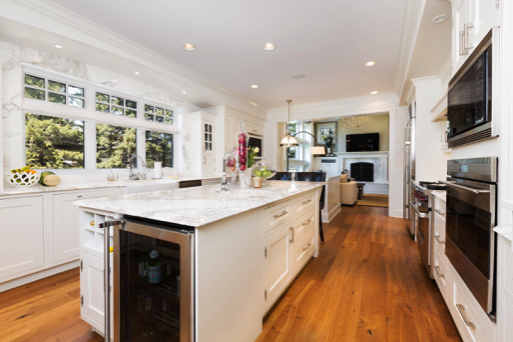 To protect your marble, you'll want to seal the stone annually. This will help with the maintenance of the stone's appearance however it won't completely keep it safe from the wear and aging over time. As well, when it comes to any spills of food materials like fruit juices or sauces, you'll want to wipe those off as quickly as you can to reduce the chances of staining. For many people, part of the beauty of marble is how it ages over time as you use the marble and it begins to show its wear. How cautious or how quick to clean your marble you are will determine how quickly your counters will start to show wear. If you don't mind a little character from wear and use over the years, marble is a wonderful choice. It still looks stunning years after install and is a classic material.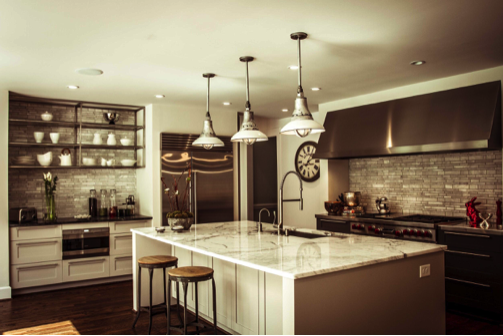 In the end, marble countertops are stunning. They look equally beautiful in a traditional kitchen as they do in a modern one. If you are the type of person who will maintain their kitchen by cleaning the countertops after every use or won't be too concerned with scratches or stains here and there over time then marble countertops would be a beautiful addition to your home. If not, then you might want to consider a man made material. Come back in a few weeks as we continue to share more countertop material choices and what you need to know!