Crown Mouldings
May 14, 2021
When it comes to custom cabinetry there are many options for mouldings to enhance the look and feel. For example, corbels, furniture kicks, valances, risers and crowns are the most popular categories. Each with an astounding amount of designs to choose from. For today though, we are going to focus on risers and crowns, what they are and why you may want to consider them in your next kitchen project.
Crown mouldings are pretty common in more traditional styled cabinetry. Those mouldings tend to be more ornate. Often used with multiple mouldings such as at the bottom of the cabinets as well as the top. Risers are typically a flat piece of material that goes on top of the cabinets and rises upwards. Sometimes the riser will run to the ceiling and sometimes they can be used in conjunction with crown mouldings. Depending on the design you are wanting, crown moulding can add to whatever style you are constructing and solidify a finished look. If you are looking for a minimal clean look you could use just a simple riser to the ceiling or perhaps a riser with a simple flat angled moulding. The options are endless to mix and match to find the perfect feel and look to your project.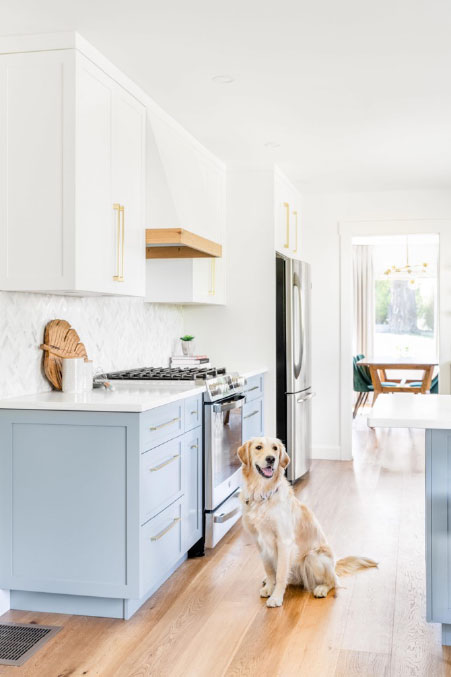 There are many reasons why we like crown moulding and risers. Other than "finishing" the look it also makes the kitchen feel taller, and often brighter. Because you don't have a dark, shadowed, space hovering above your cabinets like a rain cloud. The finish to the ceiling eliminates that and keeps grease and dirt from getting in behind also making it need less maintenance.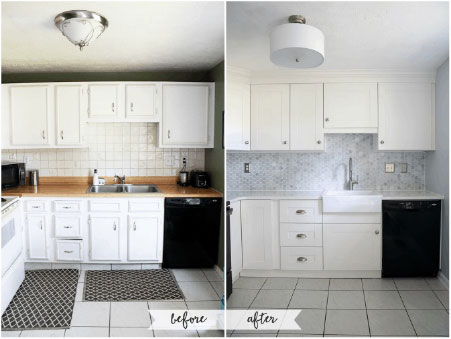 Not only do we have moulding selections but also how it is installed, whether it's flush with the cabinets, or flush with the doors, or maybe even pulled further or set back. With all the options that are available, definitely have a pro around to help pick and choose. Our experience is an asset to be used.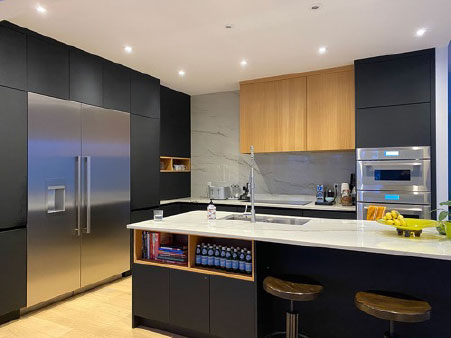 1
|
2
|
3
|
4