When it comes to design, there are many ways to add visual interest, from texture to colour, and materials and shape. This week we are exploring how the use of curves in your design can create an organic, natural and inviting element to your space.
Clean straight lines and linear designs will always be around because they tend to not waste any space, and are easy to imagine, plan, and build, especially since most houses are also squares and rectangles. Here are three ways you can incorporate curves.
1. Banquette Seating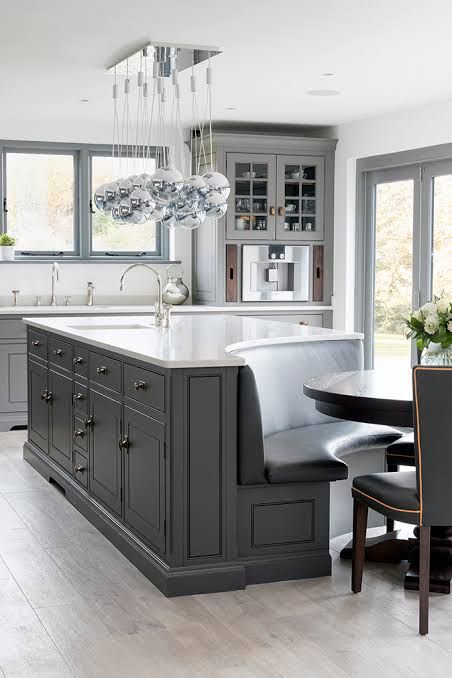 Whether attached to an island or wall banquette seating can be an effective use of making use of a curve to make a massive impact. Eating into this large island for seating frees up the space somewhere else in the room. Maybe to gain the ability to walk though the space instead of having the table close to the wall or being square in design.
2. A circular bar addition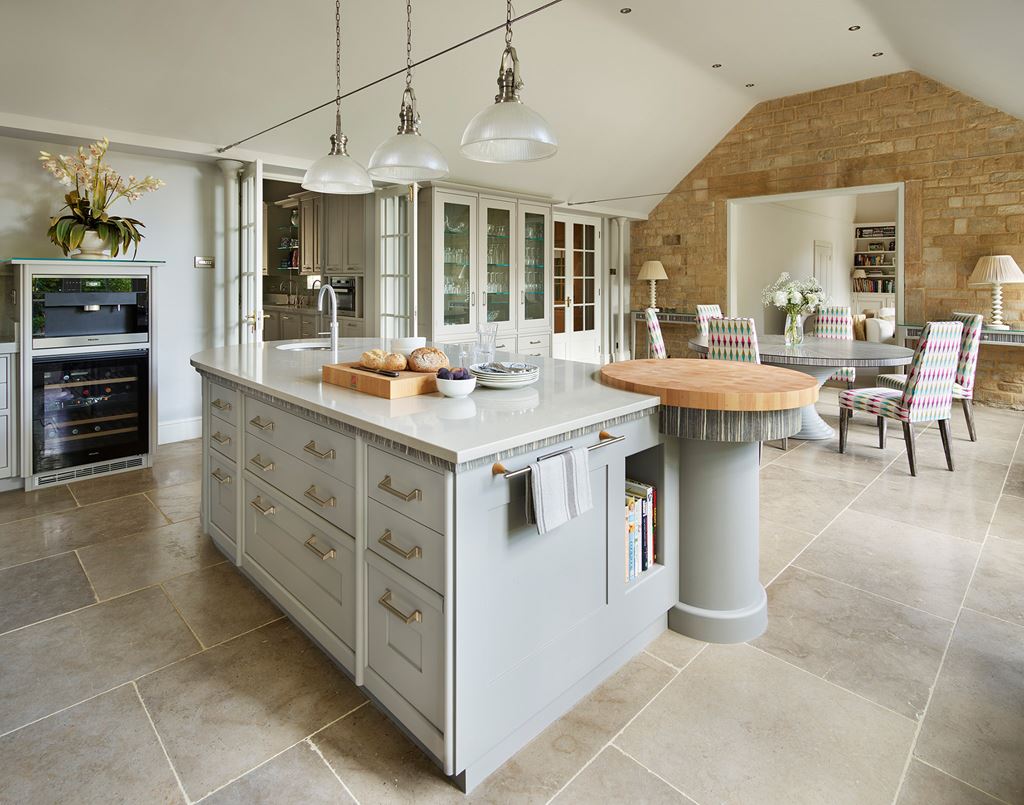 You can add a butcher block like the photo above or make it larger for bar seating. The circular shape attached to the island helps to add visual interest to the otherwise rectangular/linear space.
3. Curved Cabinets
Adding curved cabinets to a corner, or end of a run both on the wall and island can really help with creating this organic, soft form. A little less harsh.
Curves can be used anywhere, there was a trend of having our walls made of drywall rounded for a while. So if you have the room and budget to play with, definitely consider cutting some corners.
1
|
2
|
3
|
4