Interior Luxury
January 12, 2022
Pinpointing exactly what is "luxury interior design" certainly varies based on personal preference. However, all high-end interiors focus on curating elements that deliver big on comfort, quality, detail, and sophistication. It is this refined appearance that makes luxe design so desirable.
Luxury is not a matter of property. It's actually more of a state of mind, a philosophy of living the best life available. The size doesn't matter, but the sense of style does. Even the tiniest studios can dazzle with luxury when high-end interior design is executed well. To achieve this the design shouldn't stray far from the user's authentic personality.
So, what defines luxury in interior design? All classy homes have in common that particular aura which you can feel straight from the entrance. It's the sophistication, elegance, detail, sense of proportion, and some distinctive feeling that living is easy. Since luxury interior design appears across all design styles the components are far-ranging. The beauty is really in the eye of the beholder, so choose which style suits you best.
Luxury interior design style requires bringing out some glitz. Shiny metal accents emphasize the room's appeal and fit well with every style. Gold, silver, brass, or copper work great in combination with soft and full fabrics like velvet and silk.
Natural marble and onyx are luxurious by nature, and add lasting value to your home. By playing with lights and textures, you can create unique features and stunning focal points. In minimalist spaces, one or two such statement pieces can do magic.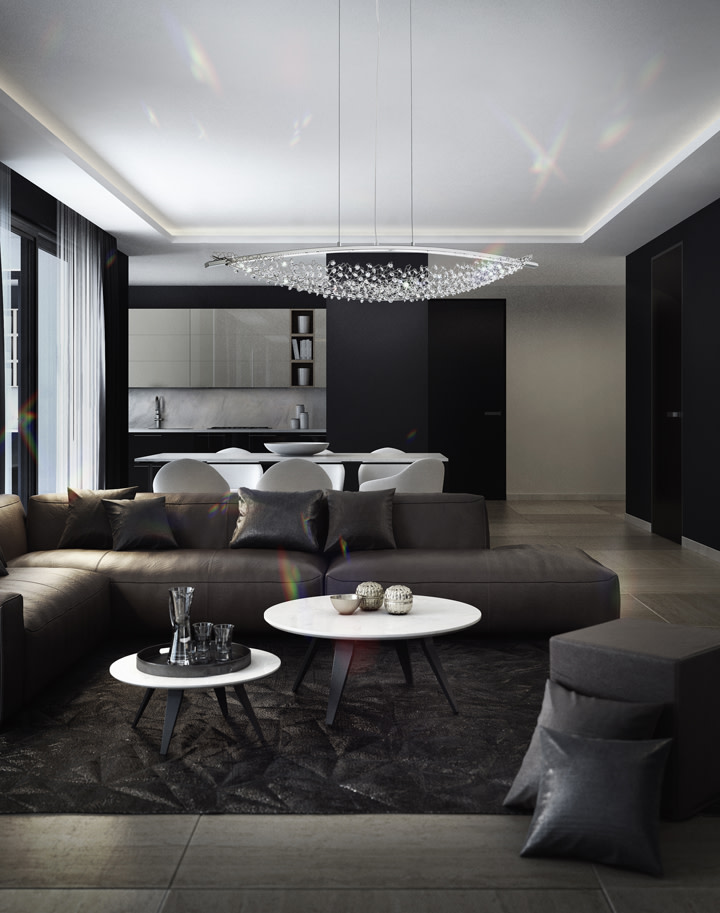 Adding to the glitz could be crystal. A gorgeous chandelier, a serving dish, glassware or even in knobs, handles or other key elements, crystal can add that extra sparkle to really add a level of sophistication to your space.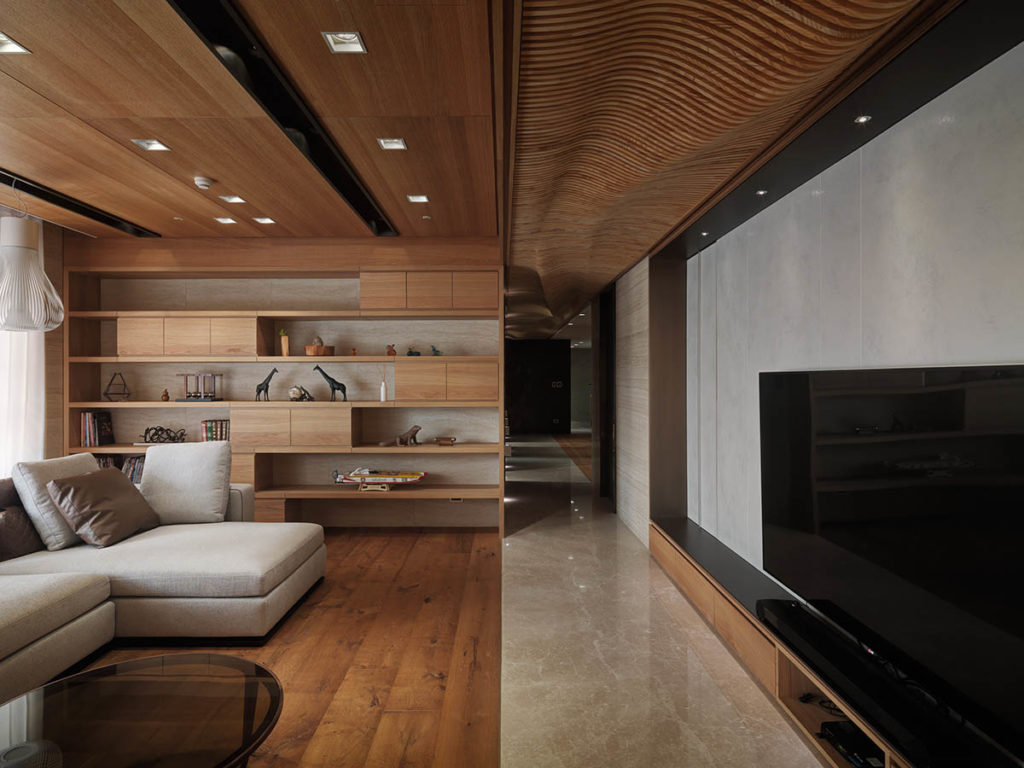 Building an effective focal point around something unique is a great way to create visual interest in your space. Creating a beautiful feature wall with shelves, wood textures and bringing in natural tones is another way to give your space a luxurious feel. Wood has a warm element and a sense of being handcrafted. We also love using wood for ceilings and as a texture element with other luxurious materials like marble or stone.
Luxury interior design style should imply comfort rather than sharp coldness; therefore, an intimate furniture arrangement will work well. Gorgeous sofas and stylish chairs should be organized to inspire social interaction. Give the advantage to quality, larger pieces over a batch of small, cheaper items. Distinctive items certainly have lasting value, bear more elegance, and fill the space appropriately.
Looking to add some luxury finishing touches to your home? Our designer would love to help you create function in your space with cabinets, storage solutions or elegant shelves and custom solutions to really make your space your own.
1
|
2
|
3