Floating Vanities
August 15, 2020
Floating vanities are a design choice that brings a big impact into any bathroom. That impact is because the openness underneath the cabinet makes the room feel bigger. With light dancing underneath and around, it tricks our eyes into thinking that it is smaller and lighter than it is. But even after making the choice to go with a floating vanity there are still lots of decisions to be made. Hardware, plumbing, materials and overall design.
There are a couple different variations of a floating vanity. Some like the picture above is with a vessel sink and wall mounted faucets. Wall mounted faucets are common with floating vanities because it forces the plumbing into the wall, so no matter how short or tall your floating vanity is you won't see the faucet plumbing. That is really what we as designers have to watch out for when designing floating vanities; where the plumbing is going. We want to make sure that all the plumbing is hidden. There are some exceptions of course, but those are when it's a decision to have the plumbing purposely exposed which in that case we have to choose finished connections.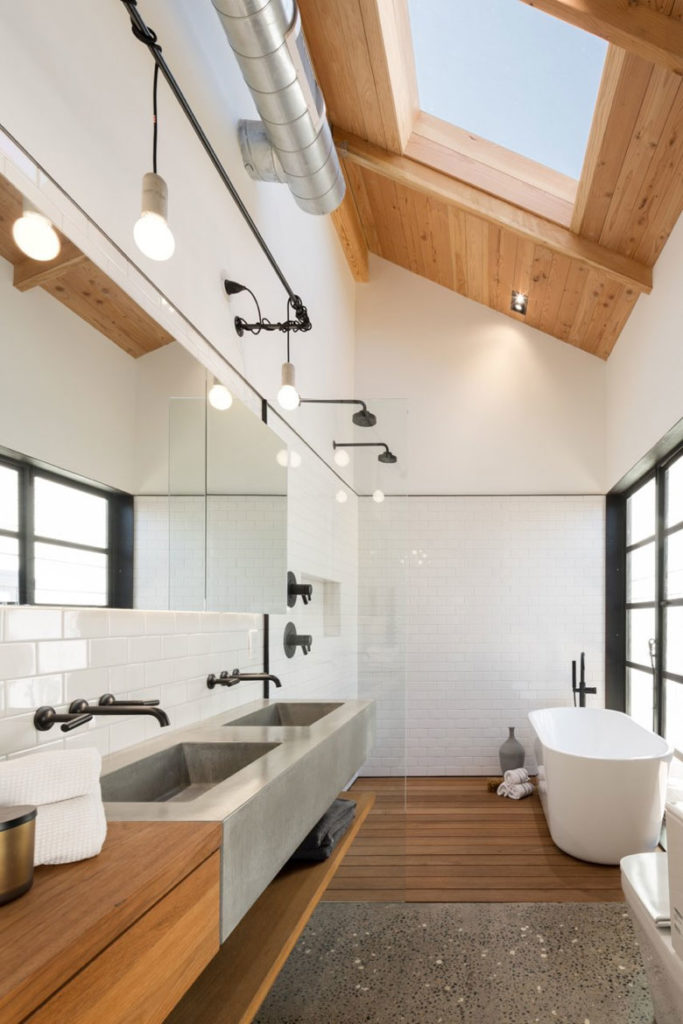 Other types of floating vanities like the one above can be made out of different materials and have storage underneath that is separate from the sink. As this picture above, yet again wall mounted faucets, but this time with a custom one piece looking concrete sinks. Storage hasn't been neglected, they have added counter and drawer storage to the left, and open storage underneath. This linear look makes this bathroom feel very long and spacious.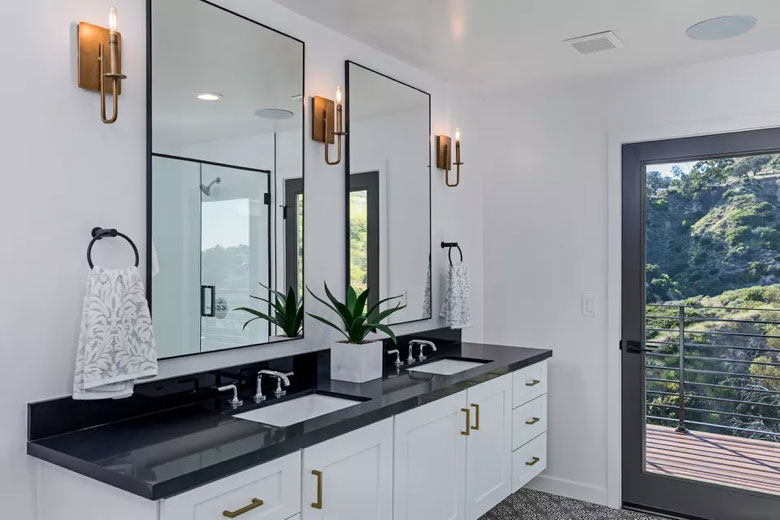 Lastly these vanities are very similar to a standard, traditional kick base cabinets.  Less to worry about with plumbing as the one box will conceal all the plumbing that will go through the cabinets.  Off the ground and away from the wall makes this look so much cleaner and spacious than running it right to the wall and to the ground.
1
|
2
|
3