Furniture Cabinetry
March 1, 2022
Bathroom vanities like all cabinetry have changed and adapted over the years. With new technology and construction methods they have modernised and become more functional, not just a box that holds stuff. With anything though, we tend to like mashups. We mashup our music with the old and the new, maybe even between genres, of course that goes with design as well. That is where the furniture style vanity comes in, it elicits emotion, alters your state of mind of which design decade you are in. We may spend months going back and forth over a couch fabric or a furniture piece to be just right, so why is the bathroom vanity overlooked? Well here are some inspirations of furniture vanities to get dreaming about.
A custom green and gold/brass, modern, and simplistic from the first look but mesmerising when looking at it for longer to really grasp the details. I wish I had an end view where you can see the side leg detail. The beautiful matching pulls on the drawers, to all the finishes in the room. We love the door style, simple, and clean lines. It really lets the brass do the talking while backing it up with confidence and strength both in the straight lines and the deep color. It's no wonder this took an award for best powder room.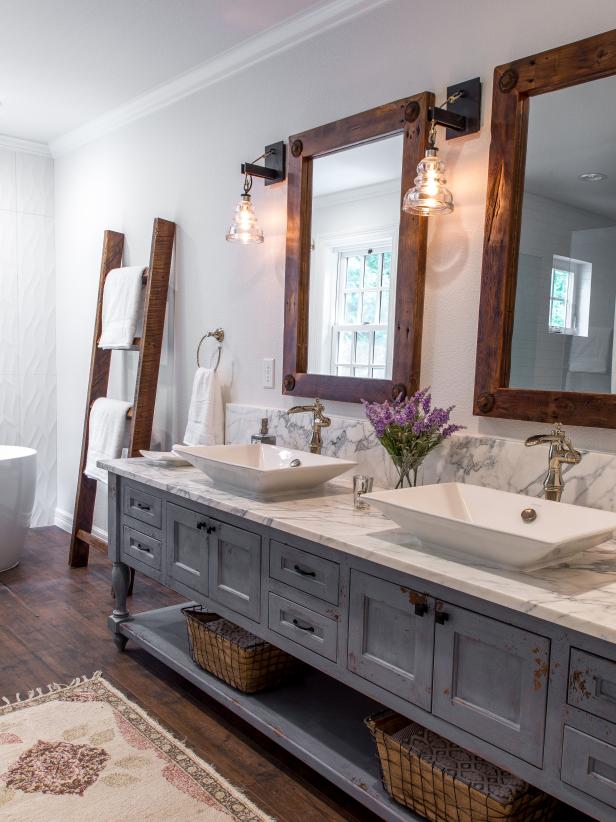 Like time travel, furniture pieces can have an ability to send us into another time or place. A baroque heavily gilded piece putting us years back. Or like this bathroom we feel a rustic old charm home. With its distressed doors and traditional styled taps.
Let's not also forget you can use furniture cabinetry elsewhere as well. The kitchen island is another great place to get lifted.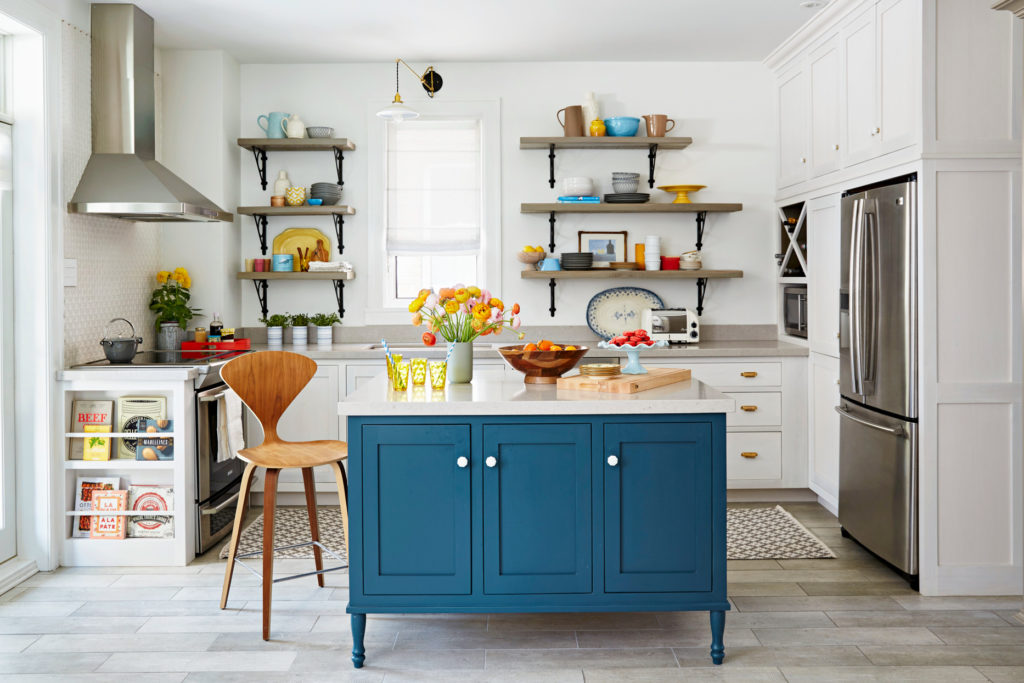 Another way to create visual interest is to design a furniture island. With legs it makes this monolith piece feel a little less heavy and almost moveable. Actually, in some cases they can be movable, depending on size and design.
Furniture style pieces will add a sense of cultured atmosphere, and maybe that atmosphere is to be transported or inject some sort of feeling.
1
|
2
|
3