Insights from the Cabico and Elmwood showroom
November 21, 2023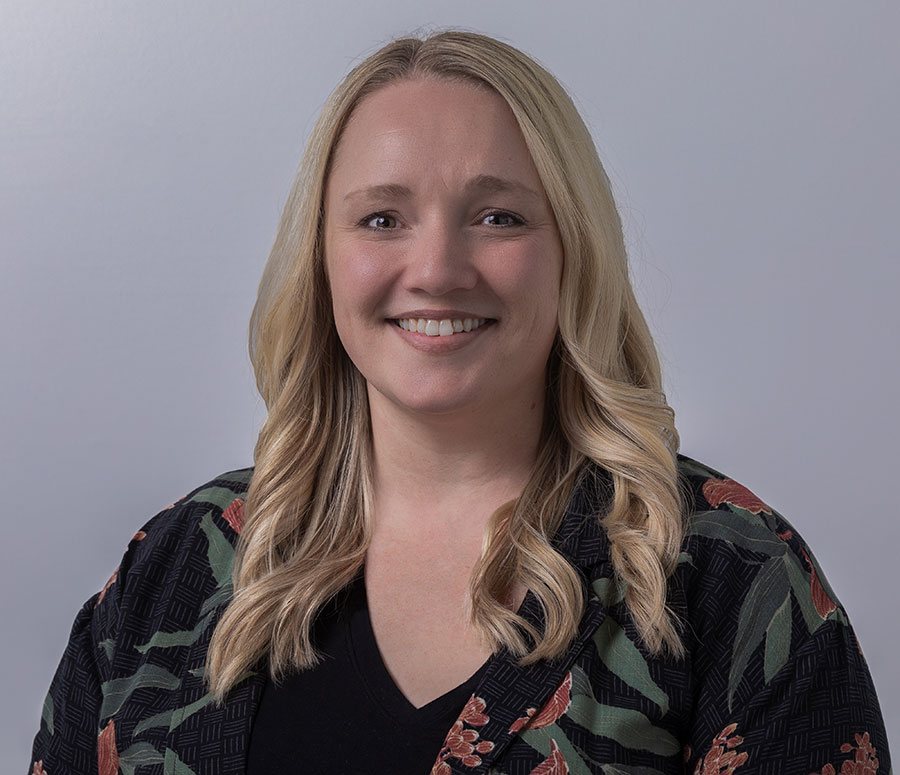 A Conversation with Gem's Amanda Blakley
This month, we have the privilege of featuring Amanda Blakley, the esteemed manager of the Cabico and Elmwood showroom at Gem Cabinets. With over eighteen years of experience in the industry, Amanda shares her unique perspective on kitchen design, trends, and the philosophy that drives her work.
Amanda's journey with Gem Cabinets spans an impressive 6.5 years. Her role is dynamic and multifaceted, encompassing client meetings, site measures, designing, quoting, and coordinating with various departments to bring projects to completion. This variety in her daily tasks helps to keep her engaged and continuously evolving in her field.
The heart of Amanda's work lies in a blend of creativity and technical skill in kitchen design. What she cherishes most? "The creativity and technical aspects of kitchen design are what I love. I love working with clients and helping to bring their vision to life!"
Her approach is deeply collaborative, ensuring that each kitchen reflects the unique personality and needs of its owner.
Amanda proudly speaks of the unparalleled commitment to quality that defines Cabico and Elmwood: "Cabico and Elmwood's commitment to the quality of product they produce and their passion for custom built cabinetry and high end finishes sets them apart from other cabinet manufacturers."
Looking ahead, Amanda has noticed a shift in preferences towards warmer finishes when it comes to kitchen design.
"We're seeing a trend towards warm, medium toned brown stains, warm whites and colours with a warmer undertone. I think in 2024, we will see the return of stained woods with some texture in the grain, like oak. Mixing paint and stain in a space will carry through into the year ahead as well!"
One of the key insights Amanda offers is the balance between the aesthetic and functional aspects of a kitchen. She encourages clients to think about both how they want their kitchen to look and how it will serve their lifestyle.
Understanding the daily habits and needs of a household is crucial in designing a kitchen that is not only visually appealing but also highly functional and tailored to the specific requirements of its users.
Amanda Blakley's expertise and passion for kitchen design shine through in her approach to each project. Her insights into emerging trends and commitment to quality make her a valued voice at Gem Cabinets! Be sure to visit Amanda the next time you stop by our Cabico and Elmwood Showroom!