Organize the Chaos
March 15, 2020
With the recent time jump forward reminding us Spring Cleaning is coming, and with the recent pressure to be clean we wanted to share with you some organization tips we've learnt through the years that will help make cleaning easier. Because being organized will help make cleaning easier, and faster. Of course removing clutter so we have less things is an obvious first step so Marie Kondo and sort through what is staying and going. The items going if they are in good condition try reselling or donating. Another piece of advice i'm sure you've heard everyone says is, label, label, label, so you know what you are looking for and where it goes when it's not being used. It's not just for you, the brains behind this operation, but also for guests, and family in your life. When it comes to organization here are a couple items that can help and hopefully inspire you.
Containers: Whether it's in an entry closet, pantry, garage and even in fridges, having containers to hide and separate items is one of the easiest ways to get things neat. In some cases you can skip the stacking/folding/alphabetizing and just throw it in. The level of neatness is up to you.
Swivel & Steps: Adding small lazy susans and items that allow you to stack objects on top of each other so you can see everything and have easy access so that you are less likely to spill. Plus you can see and read it which will stop having something "hiding" in the back. You also get the added benefit of it being a lot more visually interesting, designer plus!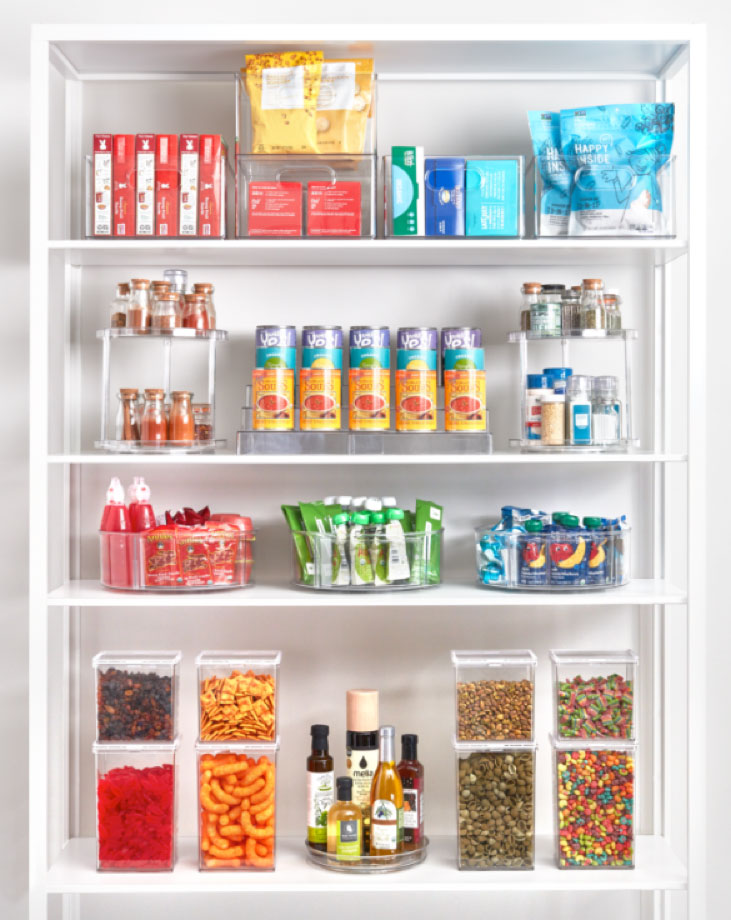 Large Cabinet Accessories: These sometimes can be big investments but nothing compares to the added ease of use for weird or small spaces.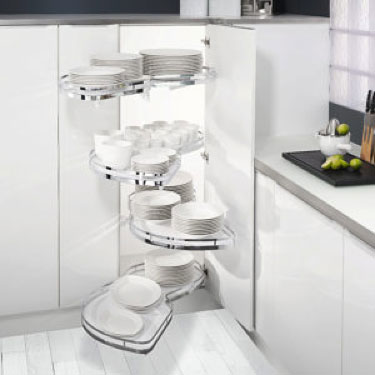 We hope you've been inspired!
1
|
2
|
3
|
4