Project Feature Contemporary Cabinetry
July 13, 2016
One of the things that's so great about working at Gem is that we have the opportunity to work with so many clients who have such varying design styles that no two projects are ever the same. Today we wanted to highlight one of our more contemporary projects that we recently finished.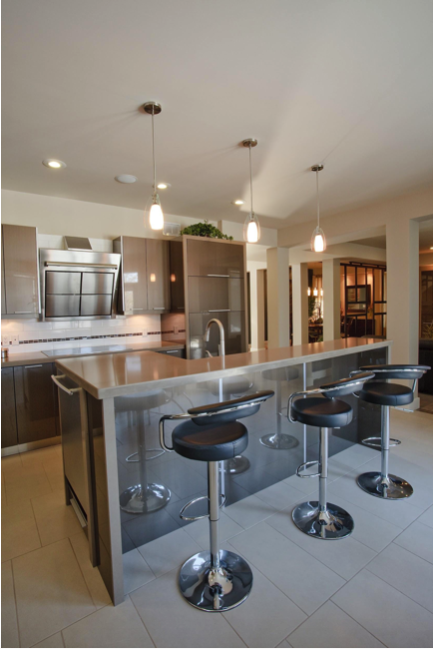 This client wanted modern cabinetry in their home to reflect their personal style. A gorgeous high gloss flat face cabinet with a bit of texture set the tone for this contemporary space. Minimalist hardware and contrasting finishing strips keep the lines clean and linear.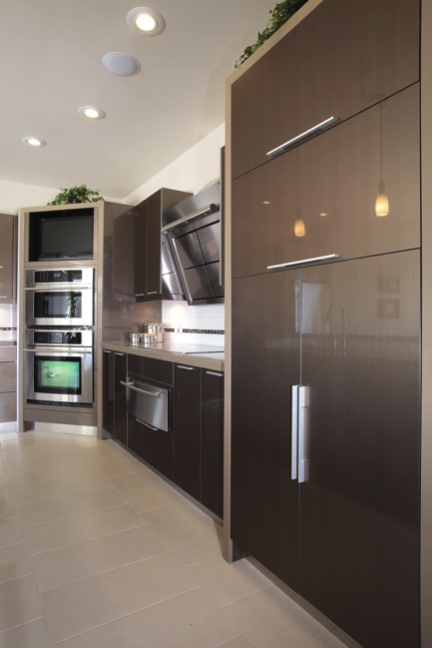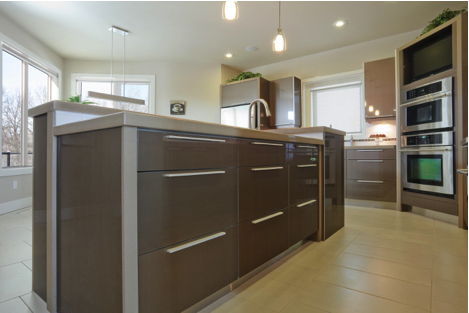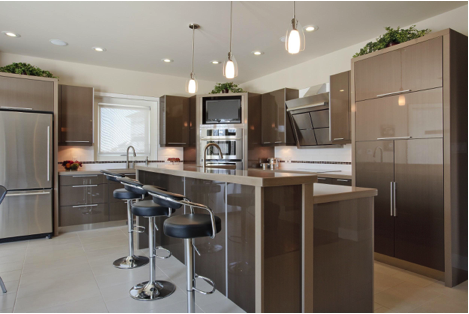 What's so wonderful about this cabinetry is we were able to carry this work from the kitchen into the living room and build a custom storage solution for their entertainment area. Closed cabinetry is perfect for hiding TV boxes, entertainment consoles and unsightly cords and remotes that might otherwise clutter your space.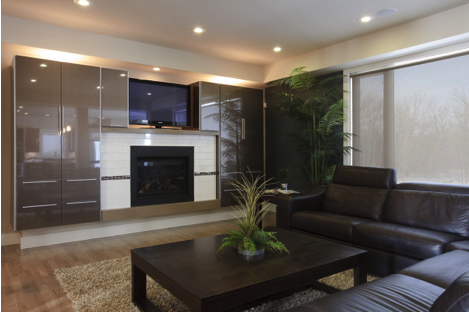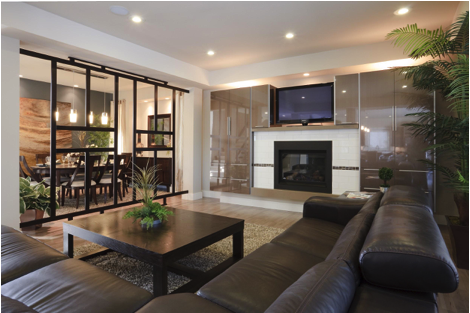 In keeping with this minimalist décor style you'll notice that the paint color, flooring and other accents were kept fairly minimal. This makes the darker cabinets and accents really stand out. We love how this project turned out, what do you think? Is modern cabinetry your style? Let us know what you think in the comments below, we'd love to hear from you.