Developing Your Kitchen Wish-list
July 14, 2016
So, you've decided that this is the year, you're finally going to renovate your kitchen and you can't wait to get started. Before you jump right in, there are a few things you'll want to consider. When you meet with one of our design professionals, they'll often ask you for your kitchen wish list. From there, we determine which of the items on your list are 'NEED' items vs the ones that are 'WANTS'. If you want to do a bit of thinking and planning before meeting with a kitchen design professional, these are a few things you might want to consider when coming up with your own kitchen wish list.
Appliances
Will you be upgrading your appliances during your renovation? There is such a range in appliances from their finishes, their styles, costs and how they function. Give some thought to how often you cook and use certain appliances and which are most important to you. For many people the stove/oven and fridges are most important but everyone's priorities are different. Give some thought to yours.

Cabinets Style and Function
Is your style modern? Traditional? Do you like dark cabinets or light? Are you happy with your current kitchen cabinet layout and design or are you looking to change, add, or remove cabinetry from your current setup? These are just a few of the questions you should give some thought to. The kitchen is often referred to as the heart of the home for a reason, it's an important room that deserves thoughtful design.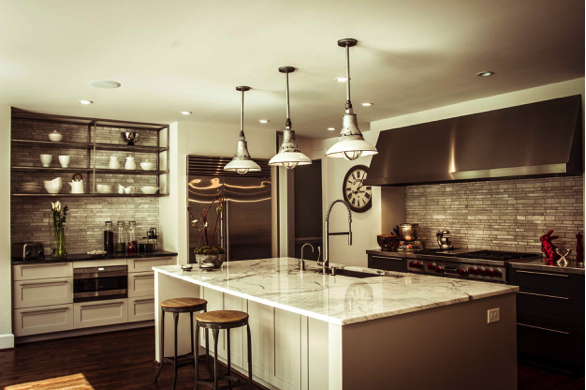 Countertop
Have you always dreamed of having granite countertops? Maybe you love the look of marble but don't want the upkeep of a natural material, so you want to opt for a marble looking laminate instead. Giving some thought to the style and the durability of your work surface can help narrow down the best countertop material for your project. Budget, style, durability and function are all aspects to consider when renovating your kitchen and your countertop is no exception.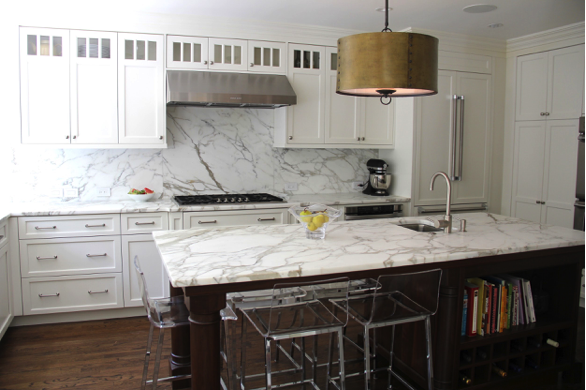 Island
For many people a kitchen island is a big item on their wish list. If you currently have an island, is it functioning efficiently for you? Maybe you want to lower a raised eating bar so the island is all one level, or add a wine rack for additional storage. If you don't have an island our design professionals can help determine if you have the space for one and if not, show you other solutions that you maybe hadn't thought of such as a peninsula or rolling option instead.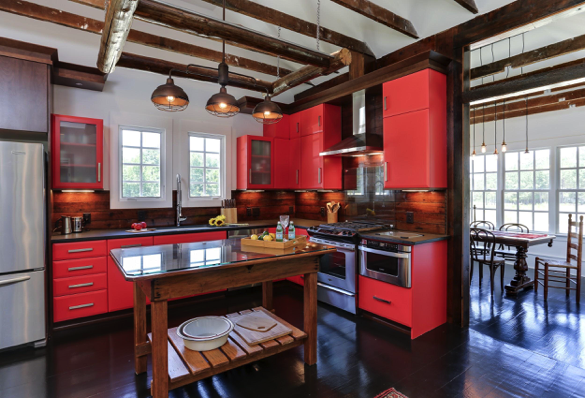 Storage
Storage is arguably the most important factor to consider when designing a kitchen. Do you want a lazy susan in your corner cabinets or do you prefer pull out drawers? Do you have a pantry or island that can be made to be more effective and hold more? Can your cabinets be made taller so you have more storage? All of these are options to consider when designing a beautiful AND functional kitchen space.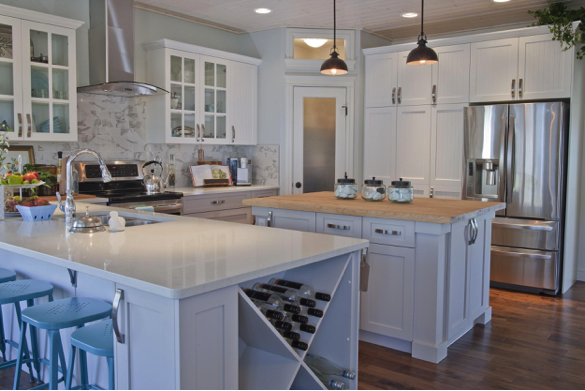 Finishes and Extra Details
The finishes and extra details in a kitchen are what really make a space your own. Design details like mouldings or backsplash designs add character and personality to a space. If you entertain lots adding a wine fridge or even a second oven are options you might want to consider to make the kitchen functional for your specific needs.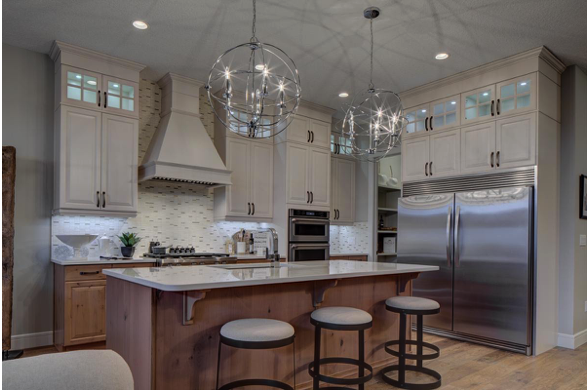 These are just a few of the elements we go through when you come to Gem to talk about redesigning or building your dream kitchen. Thanks for reading this week and don't forget to let us know in the comments if you have any kitchen questions or subjects you'd like us to review on the blog!