Countertop 101 Granite
July 15, 2016
Today we want to start a new series on the blog called 'Countertop 101'. In this series we'll be talking about the different countertop options available; their pros, cons and design details, and hopefully give you some insight to determine the material that is right for you. For our first post in this series we thought we'd talk about granite seeing as granite is the most sought out countertop material we deal with at Gem Cabinets.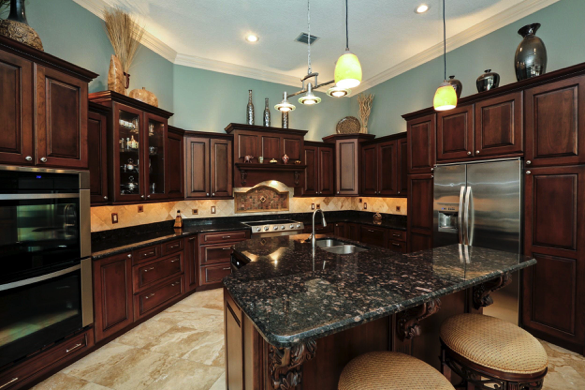 Granite is a natural rock that's mined from quarries around the world. Because it's a natural material it offers a unique design quality in that no two pieces are alike. There are countless color and pattern options available that offer an option for every design style. Granite can be simple and contemporary and it can also have large mottling and patterns that lend itself to more ornate kitchens.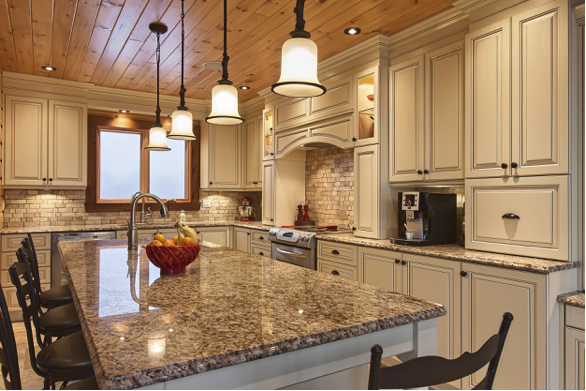 Granite is a hard and durable surface. It is resistant to scratches and heat and stands up well to wear and tear over time. That being said, as it is a porous stone it does need to be sealed every so often to prevent staining. It's also a very heavy material so your base cabinets may need to be reinforced.
Overall, granite is an incredibly popular countertop choice. It's array of style choices, strength and durability and value added for resale make it one of the top choices people consider when selecting a countertop material. Stay tuned in the coming weeks as we share more insight on the other popular countertop choices.