Are You Bold Enough For This Kitchen?
July 16, 2016
While we love to design and build bright white kitchens, or work with clients who want deep wood toned cabinetry or a dramatic black kitchen, there's something incredibly exciting about working with a client who wants to go BOLD with color! Especially when that color is red.
In this home, we went for both form, and function in this efficient and statement making space. Storage in the island makes up for the lack of upper cabinets. As the space is on the smaller side, a floating shelf in place of upper cabinets keeps the room feeling open and larger.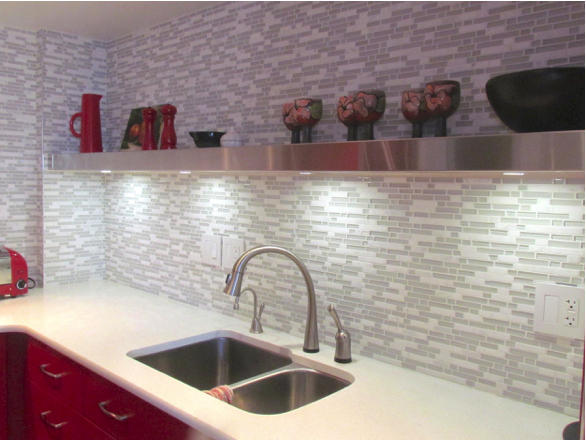 For additional efficiency, a wine rack was installed for sleek and functional storage. Bold red cabinets ground the space in the room and to balance, a light backsplash runs from counter to ceiling to minimize transitions in finishes, thus allowing for a seamless sightline in the kitchen. This same color of tile in a larger scale is used on the backside of the kitchen island. When working in a smaller kitchen, it's always best to try to keep the finishes cohesive to avoid an overly cluttered look.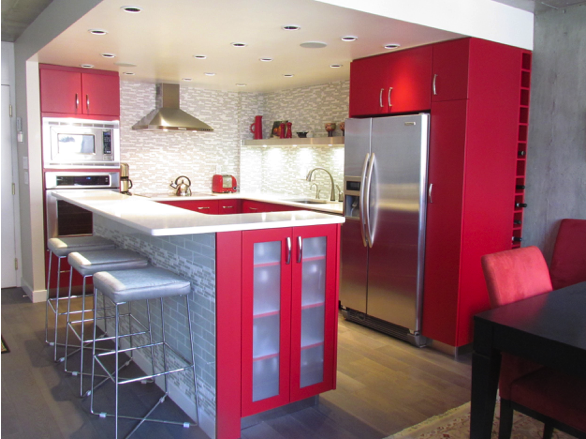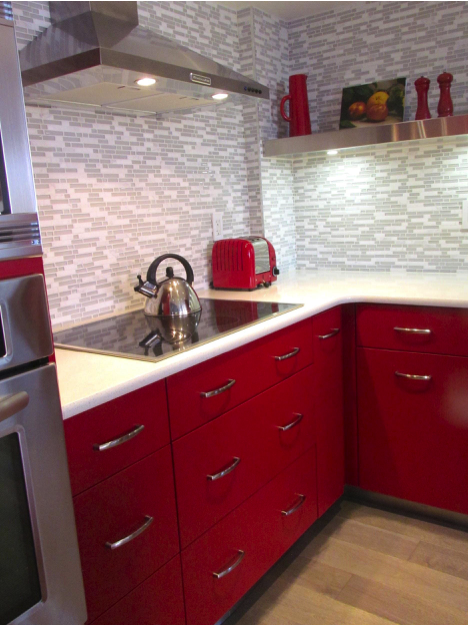 So what do you think of this bold red kitchen? Would you ever opt for a bright colored kitchen, and if so, what color? Let us know in the comments below! We can't wait to hear from you.