Small Space, Big Style
May 2, 2018
When it comes to designing the kitchen of your dreams, a smaller space doesn't have to mean sacrificing style….
If you have a smaller kitchen space but don't want to skimp on style, take a few notes from this recent kitchen build of ours with Sarasota Homes to gain a bit of inspiration on how to make a small kitchen just as stylish as it's larger counterparts.
To make a small space seem larger, consider opting for white cabinets. Especially in a smaller space with light or white walls, white cabinetry will feel bright, fresh and airy, creating the illusion of more space by allowing the eye to move seamlessly throughout the area.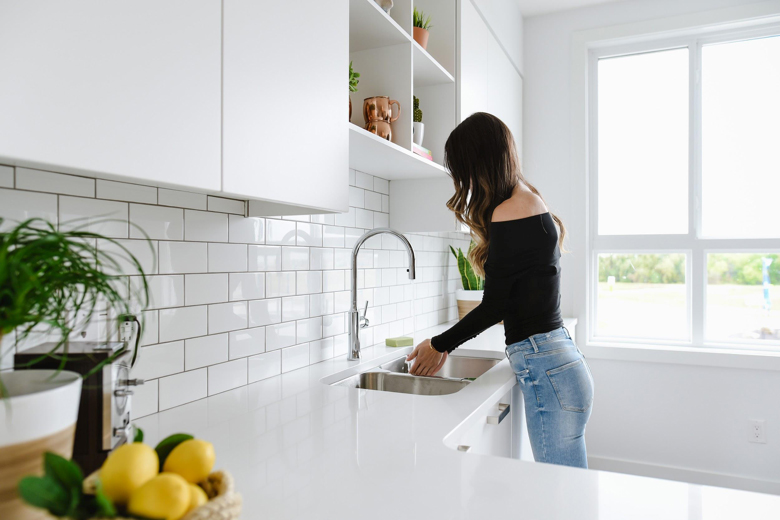 Add personal touches to your kitchen by opting for a bank of open shelving. In this kitchen we kept the small section of cabinetry above the sink open. This allows for functional storage as well as an opportunity to bring in pops of color, texture and other more personal decor elements.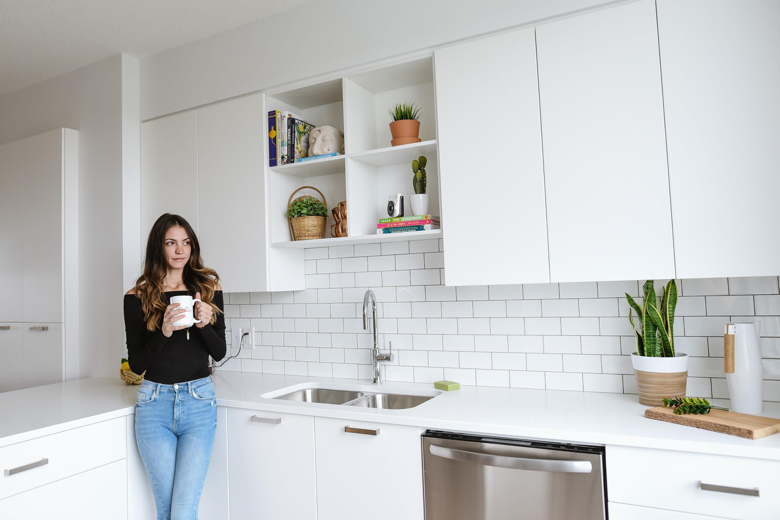 Take a risk by bringing in a small punch of pattern or color. Just because a space may be on the smaller side, that doesn't mean you can't bring in bold design elements to make a statement. In this kitchen, removable vinyl decals mimic the look of tile for a fraction of the cost. This adds major wow factor to the space without breaking the bank or requiring added construction costs to your kitchen project.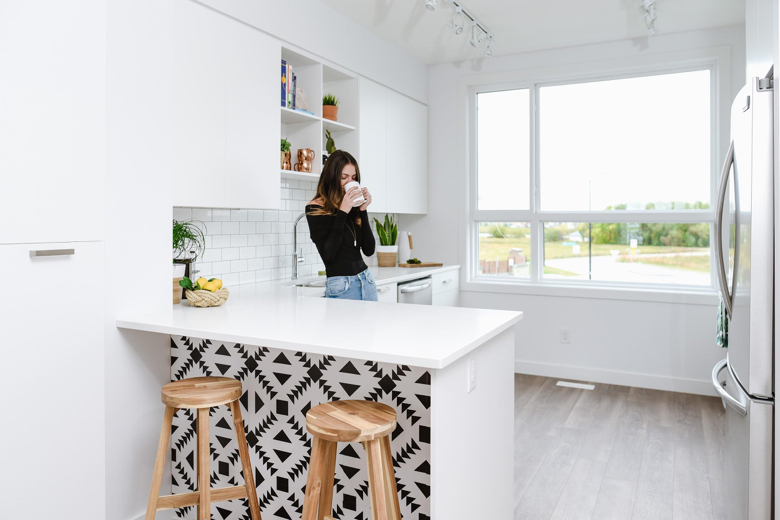 What do you think of this small space with big style? If you're in need of a bit of help with your kitchen renovation or new build, get in touch with one of our design experts today!