The Galley is our #1 Valentine!
February 14, 2023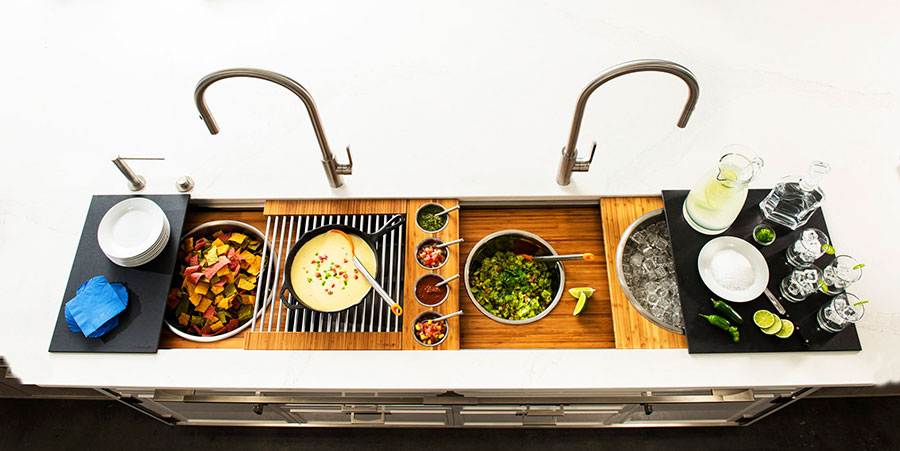 Who needs to go out for Valentine's dinner when you've got everything you need to make the perfect dinner right here?
With the Galley, you have everything you could ever hope for at your fingertips!
The main components of the Galley are the work station, the tap and the dresser- you can create your own custom configuration, based on your specific needs!
The workstations are thoughtfully constructed and custom made to suit your cooking style! Whether you need lots of space for cutting, or a surface to serve drinks, there's room for everything. With multiple tiers to make room for sinks, pans and a mise en place station, they've really taken the guesswork out of creating a full service station to make all of your culinary dreams come true!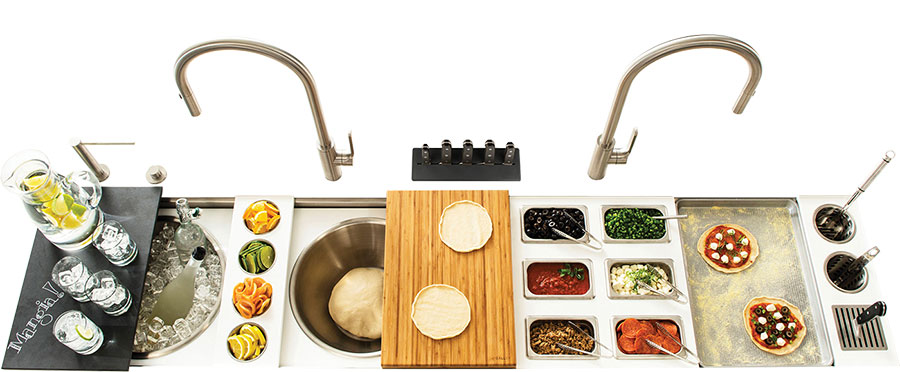 The taps are stainless steel, ergonomically designed and are manufactured to perform perfectly with the Galley sinks- they also come with their own special functions that allow for a seamless cooking experience in the kitchen like their Jet Spray, which allows you to efficiently clean fruits and vegetables, and wash culinary tools.
And their dressers are where you can really make a statement with your design! Every compartment has a well thought out use, and the interior adds to the impressive beauty with its walnut storage system, made to house all of your various tools, utensils and spices!
They have 13 luxurious wood finishes and 9 stunning hardware and trim finishes, and with the various taps and workstations to choose from, you can really customize a Galley that feels like the perfect match for your kitchen!
After all, the kitchen is the heart of the home, and having a piece like this can go a long way to creating a space that the whole family can enjoy and ultimately, love!
Visit our site today or contact our staff to talk more about the Galley, and its many features!