How to Wake Up to a Clean Kitchen
August 12, 2017
Who doesn't love waking up to a clean kitchen? A clean kitchen means a space you can enjoy and cook in with ease. If you've recently renovated or built a new kitchen, the last thing you want is for grime to build up over time and affect the look and quality of your new kitchen! It can be overwhelming when you're staring down a cluttered and messy kitchen so there are small things you can do every day that will ensure that you always wake up to a beautiful, tidy kitchen.
1. When you're finished using a dish, rather than putting it in the sink to "soak" (we all know how that goes…), give it a quick rinse and put it in the dishwasher. Not only will it save hours of scrubbing caked-on food later, it will keep your sink empty and accessible.
2. Spills happen, we get it. Whether it be a pot of pasta boiling over or food missing the pan, our stove tops are quick to get dirty. When you're finished cooking, give your stovetop a quick wipe down to save yourself from a deep-cleaning disaster down the road.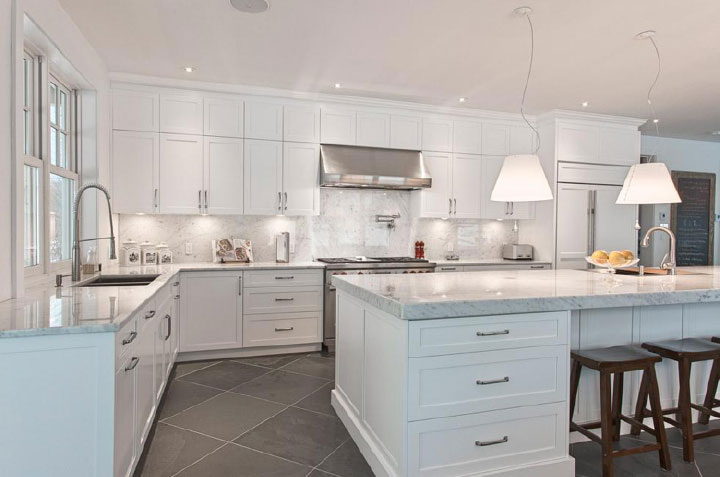 3. When you're prepping dinner, it's easy for things to get a bit messy. When your food is on the stove or in the oven, take the opportunity to clear your counters, put your dishes in the dishwasher, and wipe down your counters. Once dinner is ready, you'll have freshly-cleaned, clear counters available to serve on.