Our Mission for Hope Mission
December 11, 2019
The Gem Cabinets Social Committee would like to give a heartfelt thank you to the following donors for making our Mission for Hope Mission a success.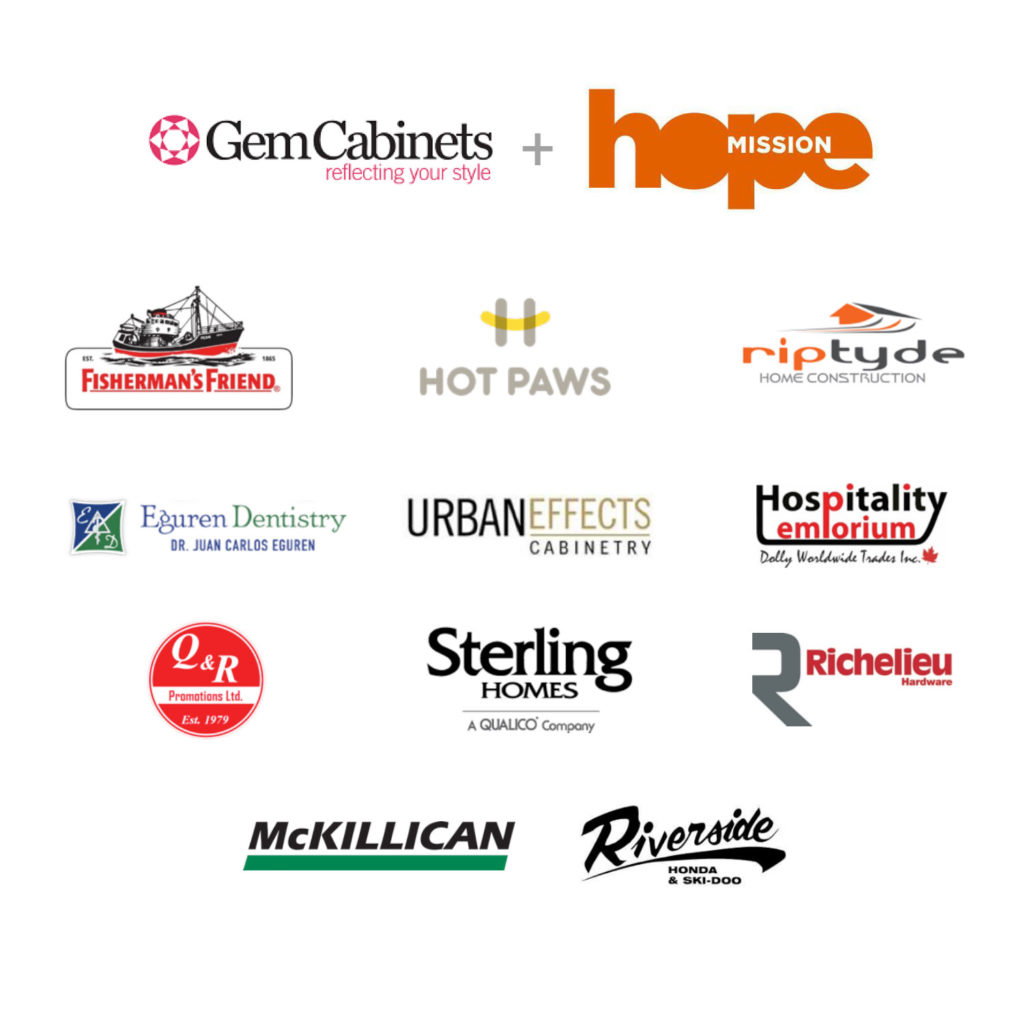 Gem's employees started a Social Committee a year and a half ago with two directives in mind. Working for a Christian company, we not only wanted to provide social events for our 100+ employees and subcontractors the option to socialize outside of work, we wanted to give back to the community. The committee organized groups to volunteer with meal services with Hope Mission and Ronald McDonald House. We also raised money throughout the year with a bake sale and 50/50 draws. The committee decided that 50% of all money raised through the social committee would go back to charity.
The Social Committee discussed the charities in our community and knowing there are so many worthy causes, we decided on Hope Mission. Hope Mission provides compassionate care and offers hope to hurting, hungry and homeless people in Edmonton. After brain storming, we wanted to be apart of something much more impactful than just giving money. That's when we came up with the concept "Mission for Hope Mission". We wanted to make 200 care packages filled with necessities.
We reached out to Hope Mission to get a list of the needed items. After looking at the list, we knew our money would not go far. The committee members started reaching out to our suppliers and builders to see if anyone wanted to team up with us. We even reached out to large companies to see if we could get discounts if we purchased items in bulk. To our surprise, these large companies liked what we were doing and wanted to help us by donating product. With the donations and bulk discounts provided, our "Mission for Hope Mission" was a success.
Each care package has a vinyl drawstring bag, pair of socks, bible, hand and toe warmers, toothbrush, toothpaste and floss, lozenges, lip balm, shampoo, conditioner, body wash and body lotion, comb, reusable water bottle and candy. We received quite a few toques and gift cards to McDonalds and Tim Hortons, however, we did not get close to 200 of these items, but these were given to Hope Mission to hand out to those in need.
This event was an enormous success because of the generosity and support of everyone involved. At this time of year we feel extremely blessed to be able to give back and we look forward to working on next year's charity event.