Kitchen Trends to look forward to in 2020
December 28, 2019
Well as we come up to the end of the year it's the time when we look ahead at the upcoming trends for the new year. As kitchens are the majority of what we do, we wanted to look at the upcoming kitchen trends for 2020 that we think are going to be big, and could be worth incorporating in any of your own upcoming kitchen projects!
Last year we predicted trends taking us in the direction of more natural materials, concealed hood ranges, minimalist hardware, slim shaker cabinets and storage walls and all of these trends will continue to rise into 2020. So, what other trends should you look out for? Let's look at a few other kitchen trends on the rise as we head into 2020….
Open Cabinets
Open shelving continues to be a rising trend but look out for more open and partially open cabinets to bring in that open feeling in a new and fresh way that looks just as beautiful in a traditional kitchen as it does in a modern one. What do you think of this unique cabinet style?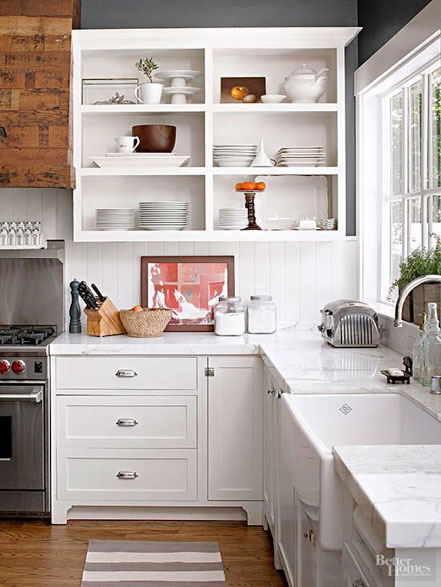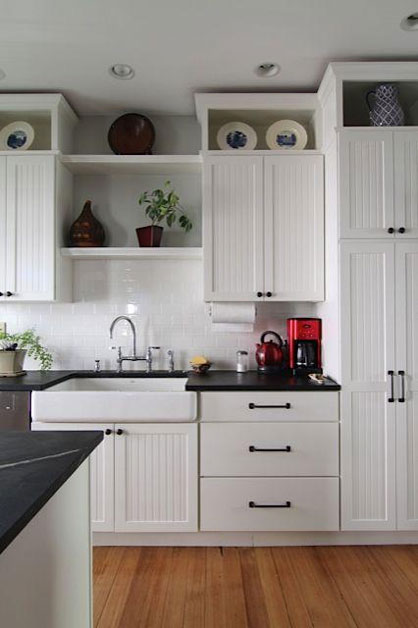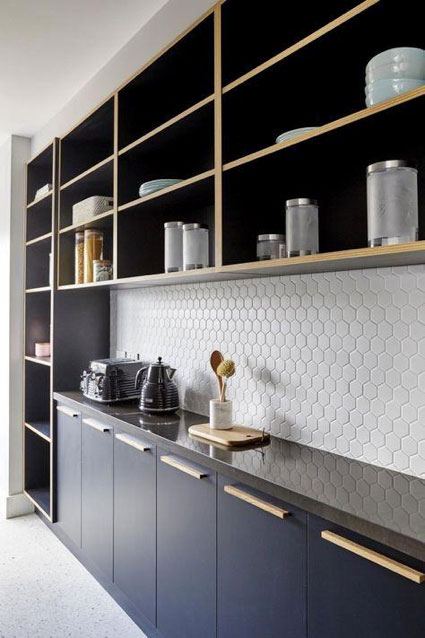 Flat Panel Doors
The trend towards minimalism continues and nothing says minimalist and modern like a flat panel slab cabinet door. Want to know more? We covered more reasons why we love flat panel cabinetry in this post so read on to fall in love with this sleek cabinet style.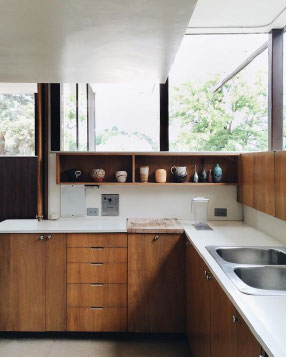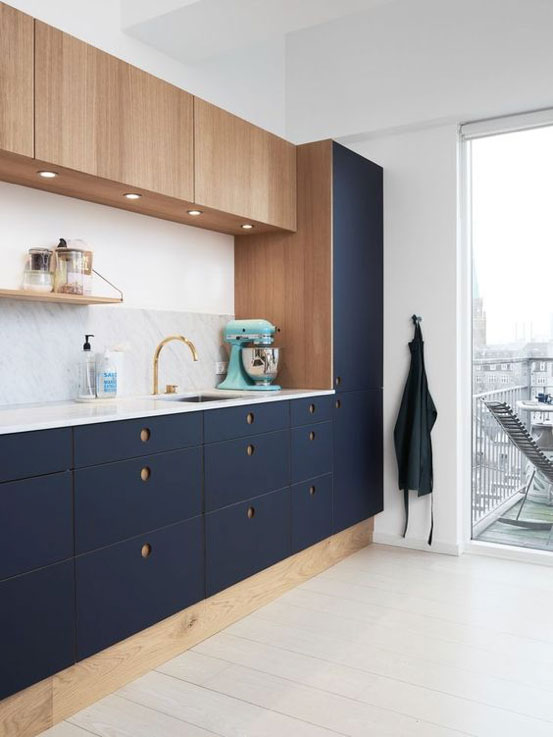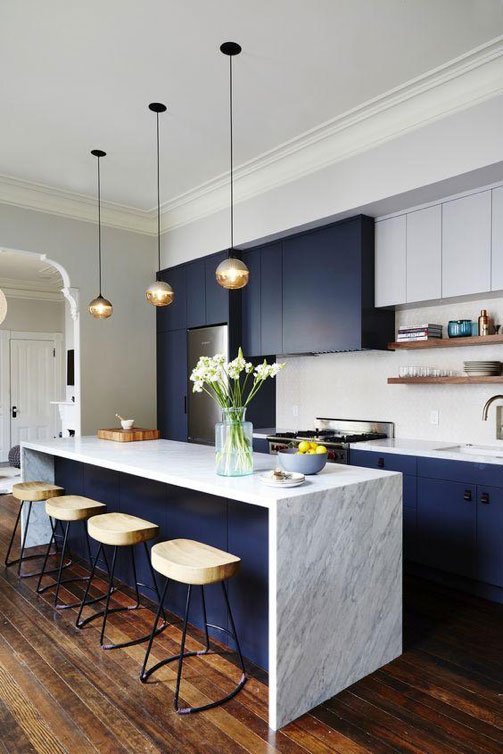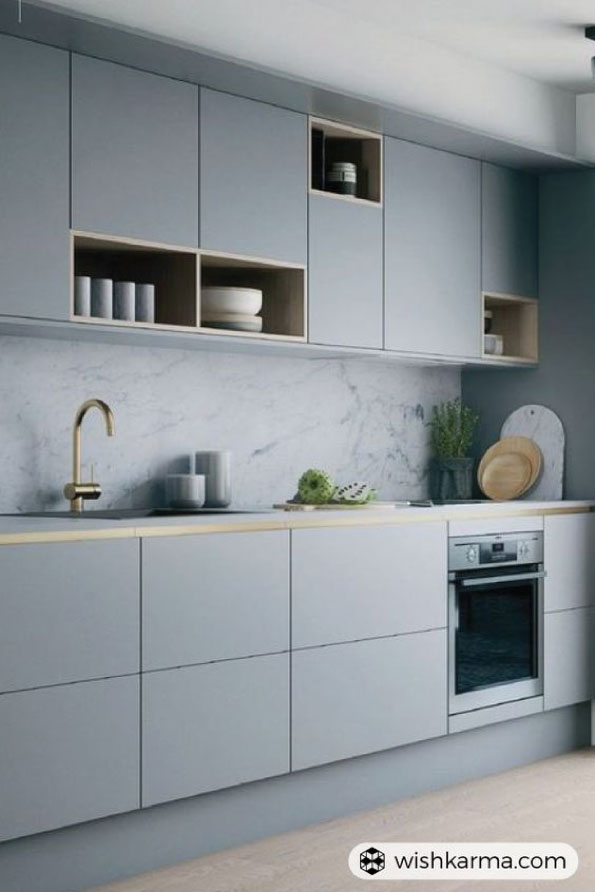 Solid Surface Backsplash
While we do love a statement backsplash comprised of beautiful mosaics or a decorative tile, there's something classic about running your countertop material up the wall as the backsplash. Opt for the same material for a seamless sleek look or, select a contrasting countertop surface material that compliments; either way you can't go wrong with this sleek choice if you as us. Just look how beautiful these kitchens are! We've been seeing a rise in requests for this style in our kitchens so this trend is one to watch as we head into the new year!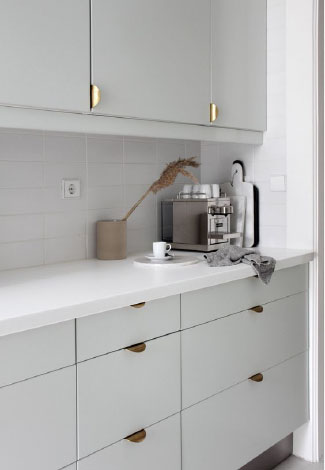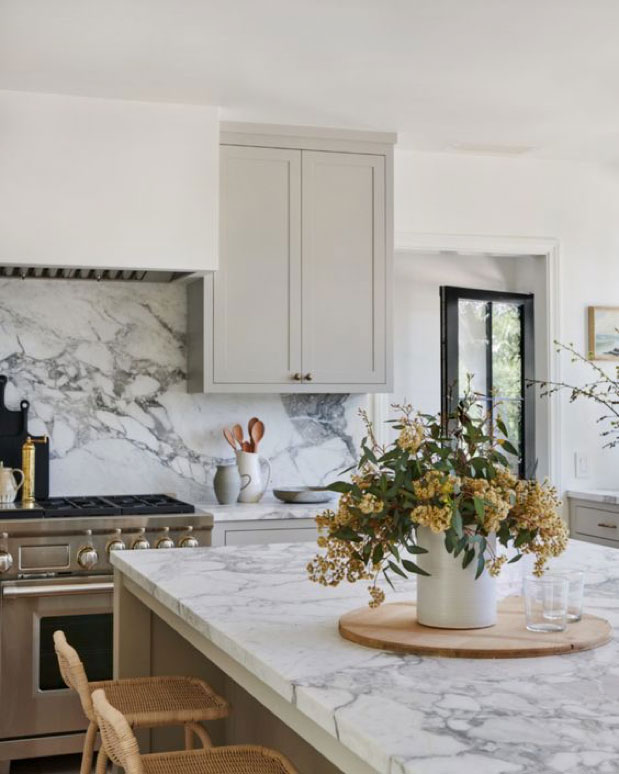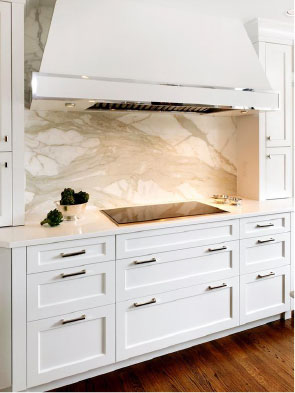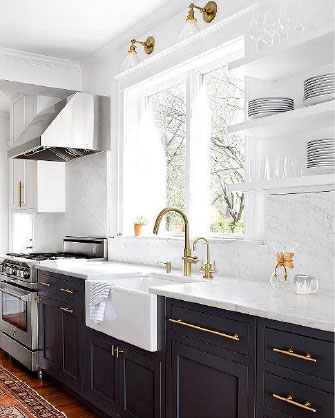 Shallow shelves and ledges
Continuing from our last trend, another rising request we've seen has been for shallow shelves or ledges in the same material as the backsplash. These shallow ledges are not only beautiful and add a unique touch, they can also be incredibly functional too. What do you think of this modern trend?