3 Tips for a Spa-Like Bathroom
October 23, 2017
Looking to relax? There's an easy way to create that spa-like experience at home, and it starts in your bathroom! Below are some tips to help your bathroom feel like a place of ultimate relaxation.
Tip 1: Opt for White & Neutral Tones
If you're renovating, opt for brighter, softer colours over darker alternatives. Whites and soft neutrals will open up your bathroom as well as give it a brighter, more inviting vibe. Consider incorporating wood to create an even more relaxing atmosphere!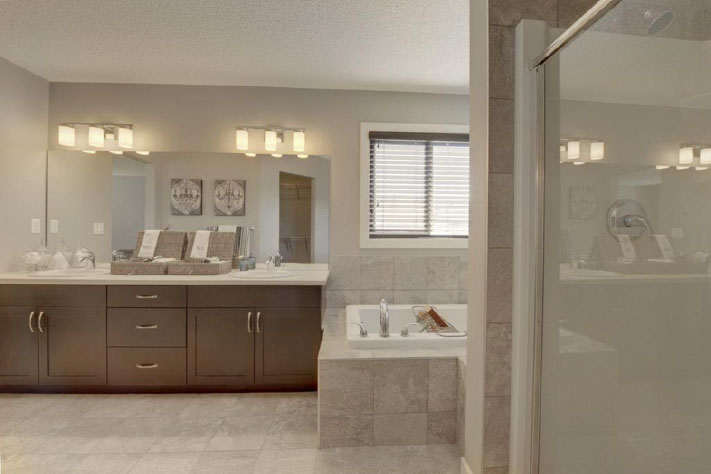 Tip 2: Layer Your Lighting
For lighting, you want the best of both worlds—bright and soft lighting. When you're relaxing in your tub, you're going to want soft lighting that's not overly bright or harsh. When you're pampering in the mirror, you'll need bright and functional task lighting. Using a combination of overhead lighting, direct above mirror lighting and windows can help achieve this balance. Bonus points if you can put your lighting on dimmers!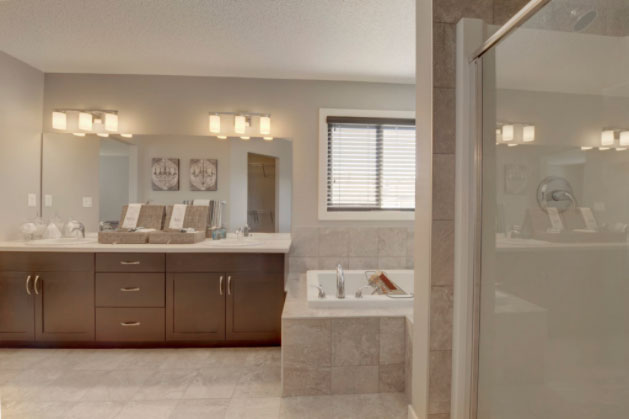 Tip 3: Choose Your Aroma
Scent plays a huge role in creating the right atmosphere. Grab a diffusor, some flowers, or a candle to really help set the spa feel. Think about using scents like lemon or lavender to create a calming effect.