Countertop 101 – Laminate
October 10, 2017
Continuing on with our countertop education, today we want to share some more product knowledge to help you make the best choice for your kitchen build or renovation. Today we're talking about laminate. While laminate isn't given the same credit as quartz or granite, it is still a very popular choice that's affordable and durable. Let's learn a little more about laminate and if you're looking for more information, check out our other posts on marble, granite, and butcher block countertops.
Renovating your kitchen can get pricy. When it comes to countertops, there's an easy way to catch a break without compromising your aspiration. Laminate countertop offers a variety of options, ranging in finish, colour, and design. There are several benefits that come with laminate, reaching far beyond cost.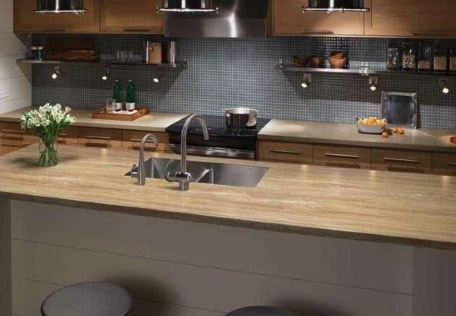 One of the main reasons laminate is a great option for your countertops is that it's significantly cheaper than any other finish; and you won't lose any of the longevity, which brings us to our next point: it's resistant.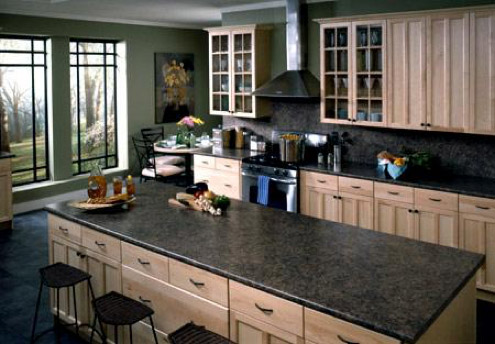 When laminate countertops are compared to other finishes, they perform very closely in terms of being stain-resistant, heat-resistant, and impact-resistant, so you only have to worry about cooking, not how your counters will hold up.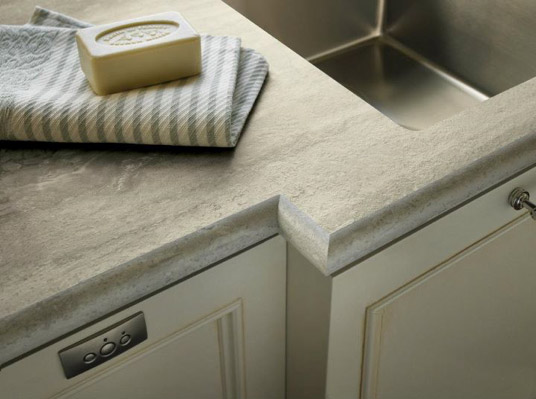 Because laminate is an affordable alternative, it makes renovating much easier. Future renovations and style changes are made much easier due to laminate's affordability. Another added benefit is money can be saved yearly as there is no maintenance required on laminate counters.
What do you think, would you consider laminate for your new kitchen?