A Kitchen Q&A with Erin from A Little Salt!
October 15, 2021
Understanding how a space functions for a client is what makes designing homes, kitchens, or baths such an exciting experience. To conclude our space experiences series we'd like to introduce a smart, talented individual with a creative passion in the form of food photography. Meet Erin Walker from A Little Salt! Due to her unique perspective behind the lens we thought it would be fun to ask her what she looks for in a kitchen that is specific to her practice. Erin recently updated her kitchen and has spent a lot of time thinking about how to make it more functional for her work & life. Her kitchen isn't massive so maximizing the space was key to her design.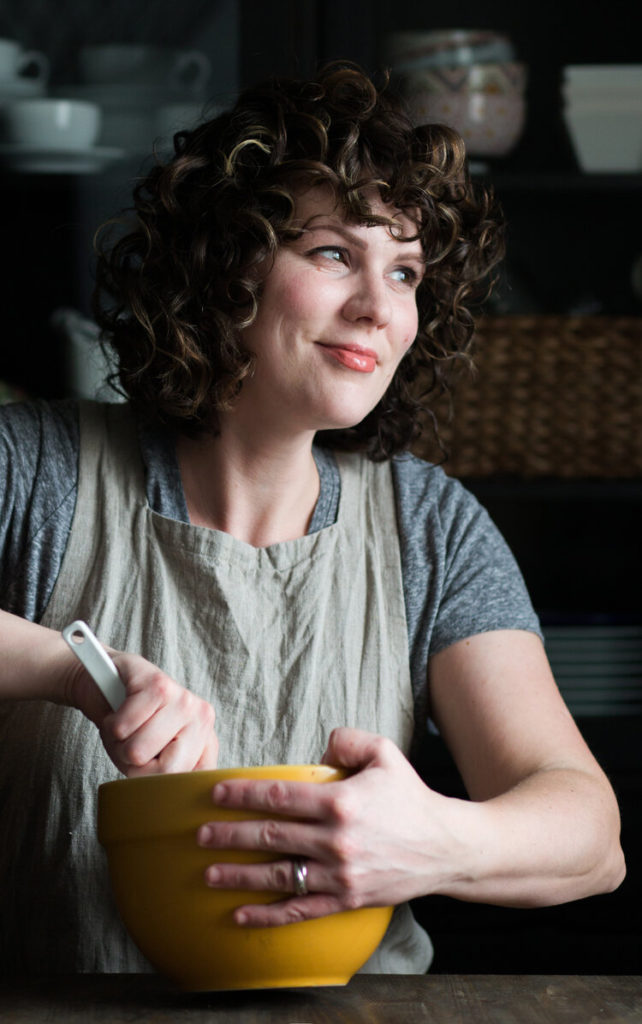 How important is storage in your kitchen?
EW. As a food photographer, I like to have a variety of different spices and ingredients on hand to work with and I want to know what I have so I'm not making multiple runs to the grocery store before getting to work. I have a section of the kitchen that is completely dedicated to spice storage, including a 36-inch-wide drawer that houses our smaller spice containers and a wall cabinet that stores all our larger ingredients, like nuts, dried fruits, seeds and alternative flours.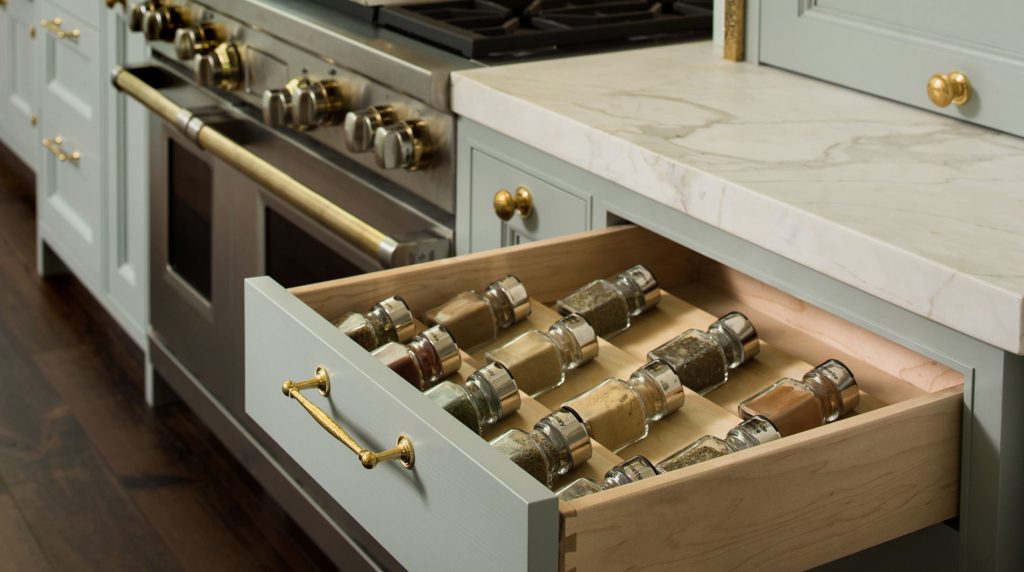 What about counter space?
EW. Increasing our counter space was a must for us: when I'm shooting, I need space to prep food out of the shot, and space to set up the shot on a backdrop, plus space for extra dishes and options for set up. Our island is nearly 8 ft long, and we use every inch of it!
Why did you choose a single-basin sink for your kitchen?
EW. I know it's more traditional to have a two-basin sink, but I specifically wanted a single-basin stainless steel sink so that I could easily wash or soak large pans or cookie sheets right in the sink.
What is something that was unique to your space to make it function better for you?
EW. I'm often bringing home ingredients from clients for a specific shoot or shopping for items that need to stay separate from our household groceries. A second fridge and prep space was totally necessary in our basement, so that I can store everything separately near my basement studio to keep little (and big!) hands off the ingredients I need ready for upcoming shoots.
What was something purely frivolous you just loved and wanted to include in your design?
EW. Something that is purely esthetic, but makes me soooo happy is our backsplash tile. It's a warm white and grey stone in a rhombus (diamond) shape and I loved the pattern from the moment I saw it. Depending on the way you look at it, the pattern can look like flowers, cubes or stairs….everyone sees something a little different, and I love that about it!
Where does everyone gather in your home?
EW. Everyone wants to hang out in the kitchen, and I love cooking with people around. Our redesign was based on space for people to mingle and visit in our kitchen. Our island seats 6, and connects right to our dining space so everyone can hang out together….and that's not just for entertaining! I want my kids to be in the kitchen with me when I cook, help with the process, ask questions, and visit while I work. Food is about community, and I wanted our space to reflect that!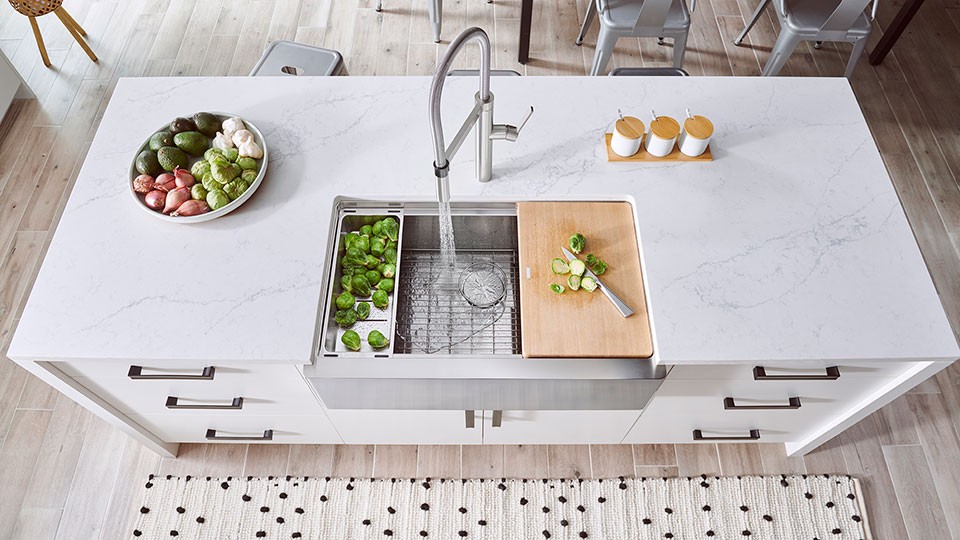 We want to thank Erin for making time to connect with us and chat about her beautiful kitchen, her love of photography, and how her space helps her function more effectively. For more information about Erin's photography, or to learn more about her blog A Little Salt.
1
|
2
|
3
|
4