NOT SO NICHE
October 31, 2021
Having recently experienced a small bathroom reno, inspired by unexpected water damage, it forced us to consider what changes we might want to make. Of particular consideration was what changes could be made with a limited budget. We landed on a feature in our shower – a shower/bath niche! For such a tiny spot we decided that it would make a big impact both visually and functionally.
Here are some general tips we learned first hand. First, measure what is going to go into that niche to make sure that massive bottle of shampoo is going to fit.
Next you should consider whether or not you want the niche to be seamless – meaning using the same materials and colours as the rest of your shower. Designing it all as one still adds an interesting design touch, but serves a more functional, organizational purpose.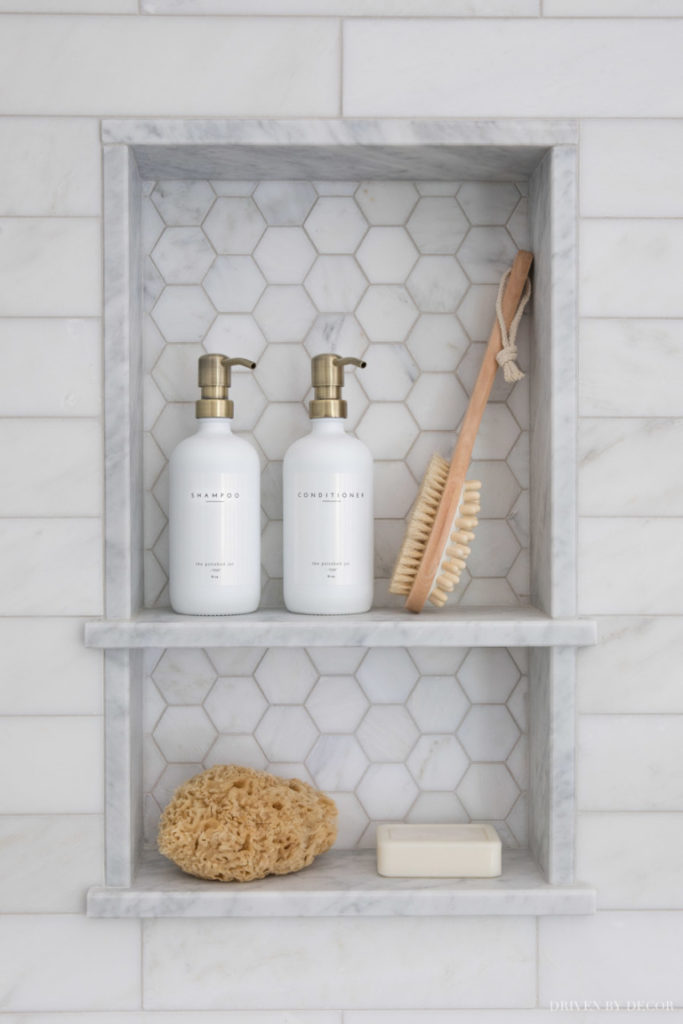 To make your shower niche stand out, use contrasting or like the photo complementary materials and colors. Switching to a subway to a hexagon pattern makes the shower niche more of a statement piece in your bathroom, especially if your shower is glassed in or open.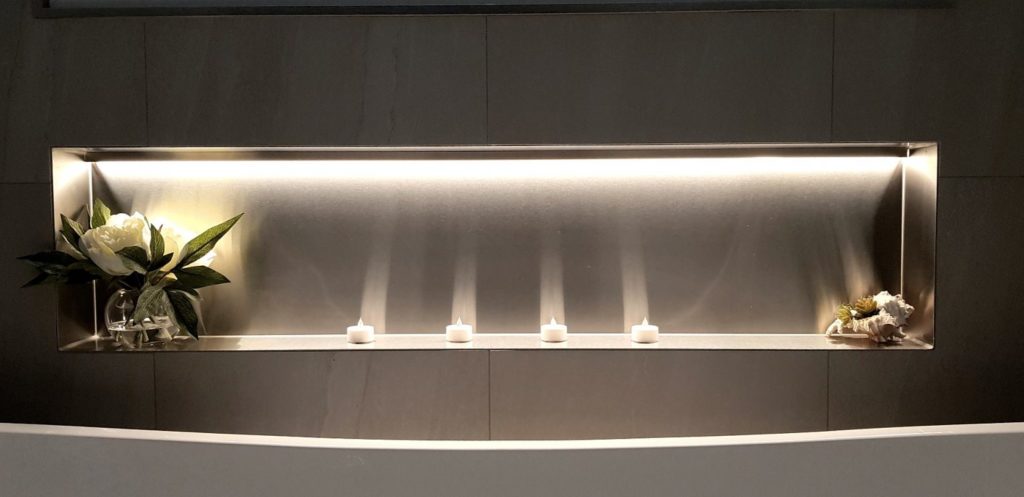 As always you can think about lighting. With technology being as good as it is with led strip lighting and diffusers you can possibly throw a little flair into the spot and really light things up.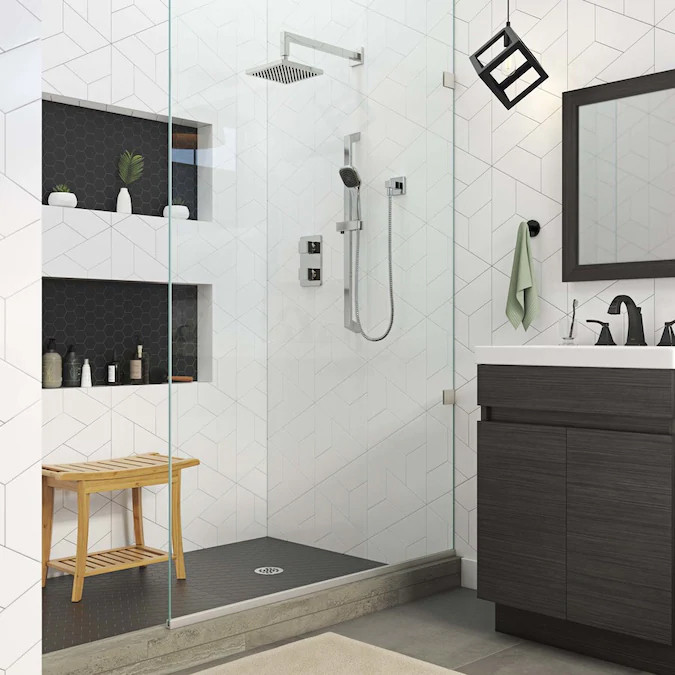 The great thing is other than some framing details there is a lot of choice. Is it a family bathroom between more members or is it just for a bachelor/bachelorette? Colors, sizes, location oh my. Either way for us we still have a lot to decide on but we are really excited to get rid of the plastic suction cup shelf.
1
|
2
|
3
|
4