Kitchen Design for at Home Working
October 4, 2021
Next up on our series of "Kitchen Design for" is for all of us that have a profession that is now working remotely from home. Whether you are in a small studio apartment to a larger dwelling, to even van life, this one's for you. These are some of the things we've definitely moved up on the big board of importance as we've worked from home for a while now. All these things are also great no matter how many people you have in your household or cater to.
Beverage Centres
Before working from home one might put a coffee or electric kettle either to the side of the fridge, or in another corner/cravis of the kitchen. The routine would be to make breakfast, pour a drink, and off you go. For most of us that routine has dramatically shifted. As a friend layout of for us the other day "you wake up and sign in, then dilly dally over to the kitchen get something started, check back at the computer see what's going on, go back finish making breakfast, then mossy over and check back in again, then make a beverage that suited the morning." Now that may not be everyday but the idea that there's a little less urgency to get rushing on the road to beat traffic every morning. Having a nice area for all the beverages is fantastic. It is basically an area that you can keep a tad bit untidy for the entirety of the day that still enables one to walk into a clean, kept kitchen for later. It's like a work in progress sign has been invisibly placed over it. It also helps that it is easier to keep a small designated area more organized even throughout its usages if everything is thoughtfully laid out.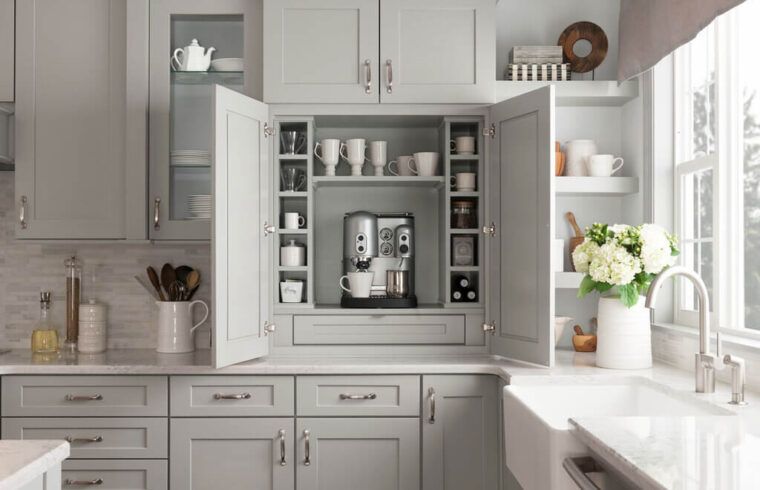 Make use of the space you have.
Kitchens are often called the heart of the home, so make use of them. Kitchens are often the best lit rooms, have the most amount of storage and often have more storage relatively close. If you have a home office with its own storage space you are lucky. For those of us who don't, we can put this heart of the home to use. Use it to house and to hold things you need for work so you can put them away when the work is done. From printers, monitors, mouse (the good kind), headphones etc. you can stash them in all that storage.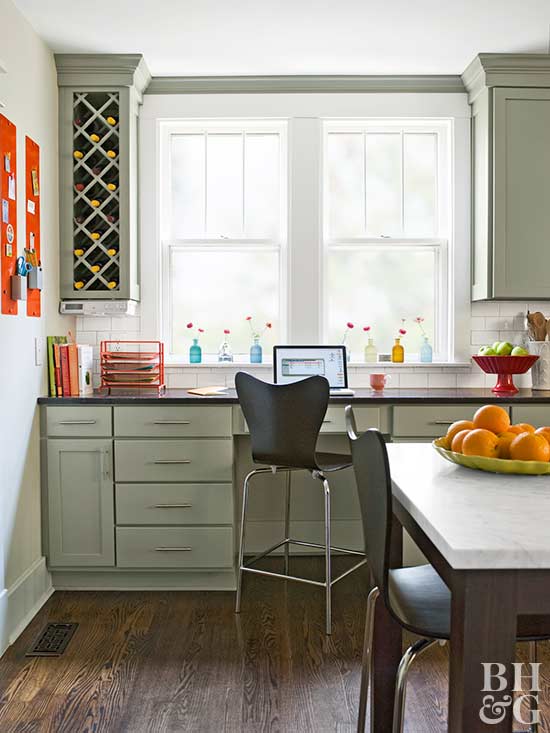 Multipurpose Desks
For the last decade we've gone to these amazing kitchens with large islands and they are open to the dining table. The example below is an amazing example of how we've really broken away from rules and in the box of design. This dining table screams "USE ME!" Each end of the table feels like it's for a different purpose from chillaxing to dining to work while all coming together as a coherent piece of furniture. So use that island as a desk and some of the cabinets around it to keep it organized and tidy from when work is over. Use that dining room table to get at it.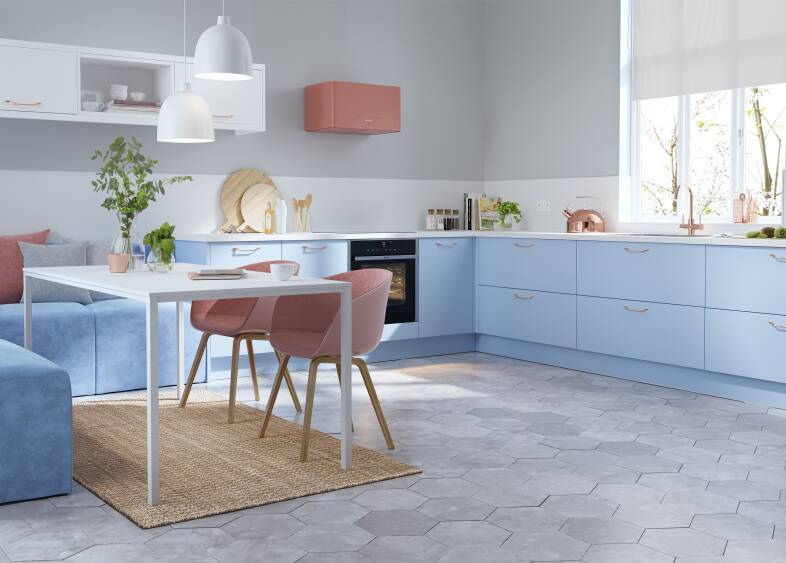 Working from home, changing and adapting your kitchen if you haven't done it already can easily create some awesome new routines and a little less chaos
All great changes are preceded by chaos – Deepak Chopra
1
|
2
|
3
|
4