How to achieve a rustic kitchen
November 18, 2016
While there's no denying that contemporary trends have been on the rise, there's something classic about a rustic kitchen. We work on many projects that have us longing for a mountain retreat, or feeling like we're away visiting a country house right here in the city!
If modern is NOT your style and you want to achieve a rustic kitchen look – here are 3 elements you'll want to keep in mind.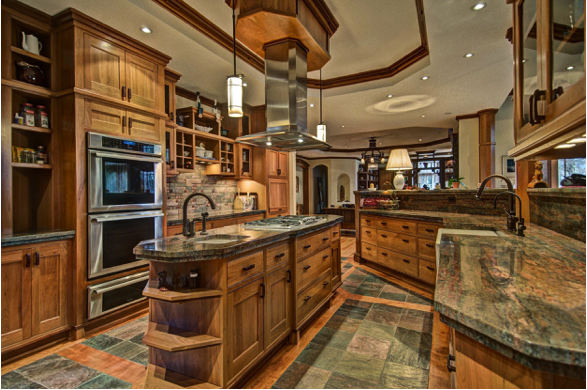 1. Wood
This is a bit of a no brainer but the key design element in a rustic kitchen design is wood- and lots of it. Wood cabinetry and other accents such as trim add a warmth and texture that's synonymous with rustic design. The warmer the wood, the better. A rich and cozy space is achieved best through natural finishes such as wood so by starting here, you're on the right track. And, don't forget about the details. Select trims and mouldings that evoke a feeling of grandeur and add some interest to the space. Modern kitchens aim for simpler finishes and moulding, so go for detail if you want a more rustic look.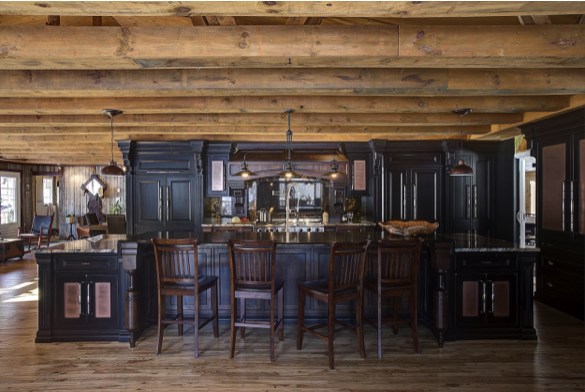 2. Stone
Just as wood has natural warmth and texture and adds lots of interest to a space, so does natural stone. A granite countertop is a perfect choice for a rustic kitchen. For a backsplash, choose to use the granite as well or else a coordinating stone tile will also help to carry through the rustic feeling. Quite often we'll suggest stone flooring as well for a consistent look throughout the room and to really bring the rustic feeling all together.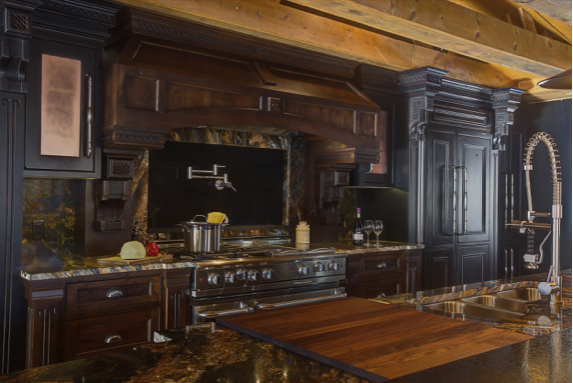 3. Attention to Detail
The last element we'd like to highlight as a key feature to a rustic kitchen is all about the details. Quite often rustic kitchens showcase lots of design details such as mouldings, tile inserts and lots of different textures. Don't be afraid to step out of your comfort zone and have some fun mixing woods and stones and textures – that's what our design team is for. Let us help you design the rustic kitchen of your dreams!