Kitchen Wine Organization
November 25, 2016
Calling all wine aficionados, today's post is for you!
When we begin working with a new client, one of the first topics we'll discuss is functionality of a space. Whether we're working on a kitchen, bathroom, custom storage unit or mud room – we always start by discussing your needs. For many people (a few of ourselves included!) we require wine storage in our homes.
Now, even if you're not a true wine collector, that doesn't mean you might not want the capacity to store or display a few bottles of wine at a time. Today, we thought we'd show you a few different wine storage options to consider when you're taking on a new kitchen or renovation project.
Option 1: The Full Bar Built In
In some homes, the owners want a fully dedicated space to their wine collection. In this case, we built cabinetry for a full stacked wine bar set up to not only store and display wine, but to also have a spot to sip and enjoy as well! If you have a space in the basement or a particularly large upstairs dining or kitchen area and enjoy having a fully stocked bar – this option might just be for you!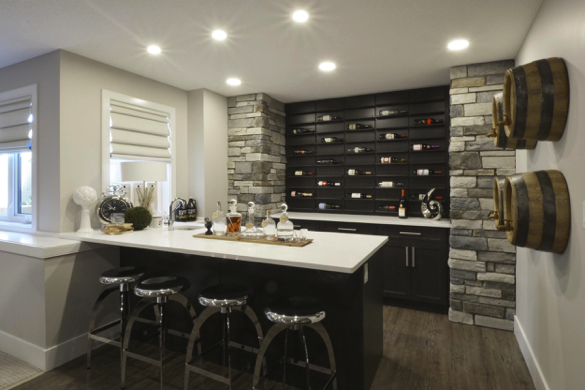 Option 2: Side Island Storage
This option is great if you don't have young kids or pets running around often where you may need to worry about them pulling or knocking bottles out of the nook. A decorative side wine storage like this one allows for easy access and becomes a decorative feature in the room. It's great for convenience however be warned, some dusting may be required if you don't rotate the bottles regularly.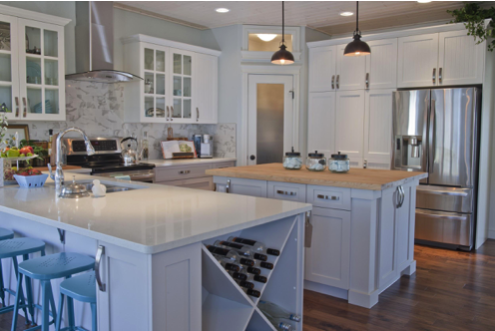 Option 3: Out of Reach Storage
This option is similar to option 2 with the storage in the island however, it's a bit more out of reach if you have children or pets around. This is a great clean and minimal look if you don't want an overly cluttered wine storage. There's usually great flexibility in this option as to where we can fit in a wine storage so it can be easily tailored to multiple styles and finishes.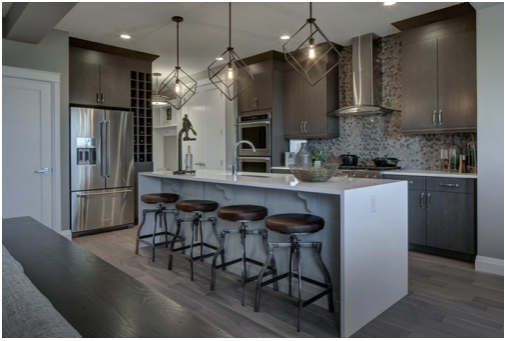 Option 4: The Cooler
This is probably one of the most popular choices for wine storage in the kitchens we work on. It's easy to have our kitchen fridges fill up fast with produce and lunches and leftovers so sometimes it's nice to have a fully dedicated wine cooler specifically tailored to hold wine bottles. Your wine stays chilled, convenient in reach and most of the time we can quite easily fit a wine cooler into an island.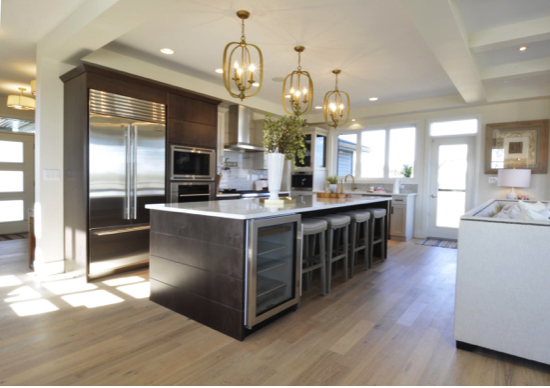 So there you have it, a few different wine storage options for your kitchen. Which look is your favourite?