Vignettes4 – Gem Cabinets Takes On A Design Challenge
December 2, 2016
Earlier in the fall, we had the pleasure of being part of one of Edmonton's greatest design events, Vignettes. In it's 4th year, Vignette's is a design showcase, featuring some of Edmonton's best designers, artists and craftsmen who come together in teams to create a uniquely designed space with only an 8'x8' space to work with.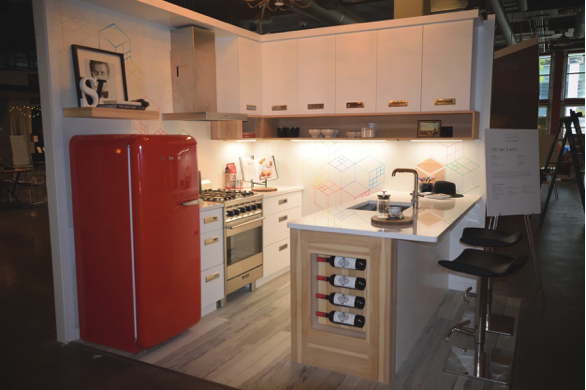 This year we had the pleasure of being a part of Team 9 – working alongside Gabrielle Schifano and Shelley Cullen as the designers. 4 Elements Contracting provided the electrical and drywall work while Guudenteit Woodworking and Winerack provided millwork. Giselle Denis provided the artwork and River City Tile installed the beautiful tile work.
We were very lucky to get the team from Cabico Cabinets on board with this vision. At Gem we're very selective with our suppliers and their enthusiasm and support with this event well surpassed our expectations. We owe a huge thank you to them and everyone involved with this event!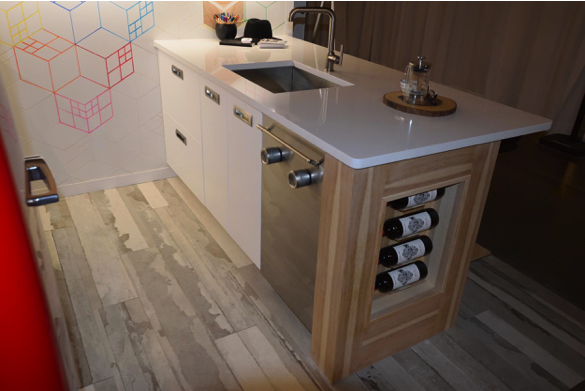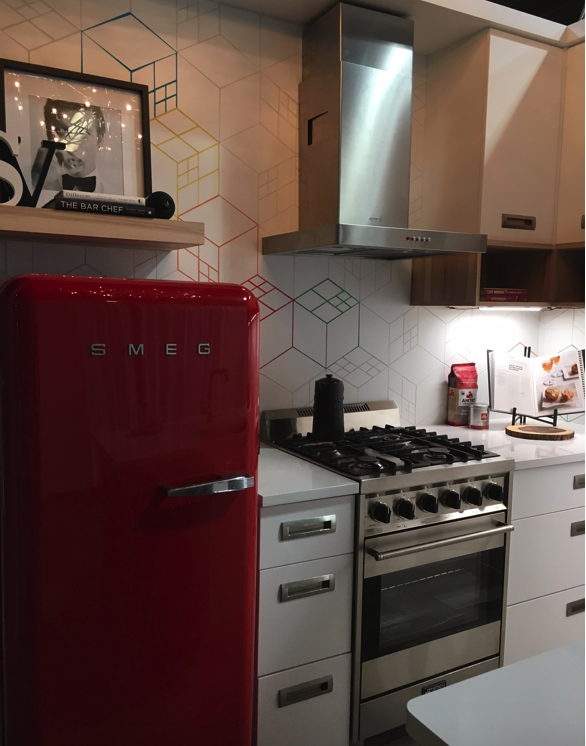 The inspiration and theme of the space was the Owl's Nest – A kitchen in a such a small space… HOO knew! 
We believed a closet sized kitchen would spark some interest at this year's Vignette 4 show.  Living large is well under way to setting new and unexpected trends globally.  Whether you're thinking of styling your downtown digs, container condo or income property, we wanted this space to have you thinking big on style in your space to be.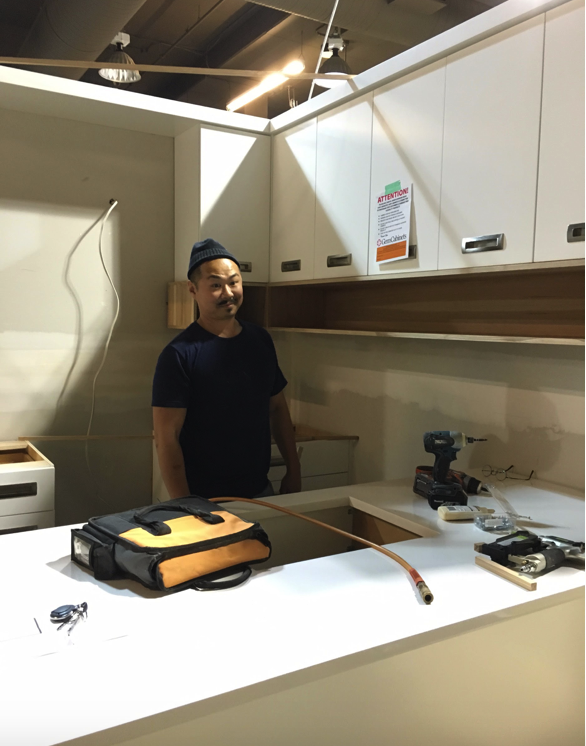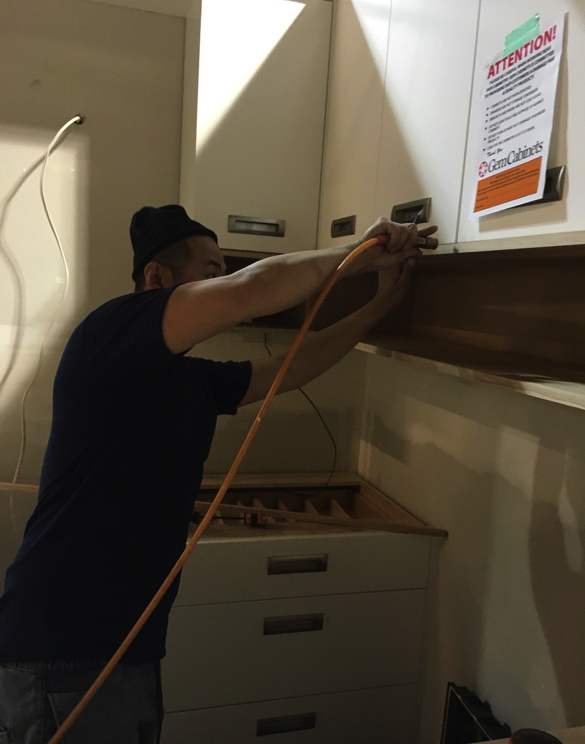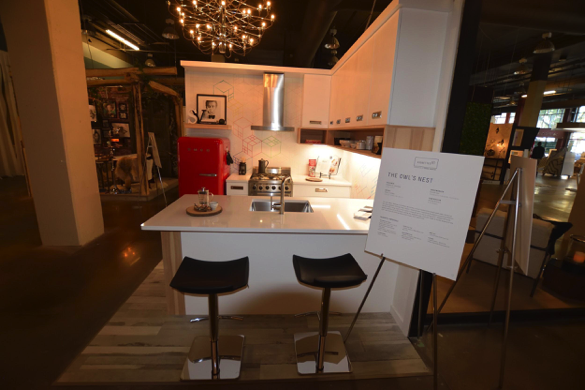 Pops of bold and unexpected color make a huge impact in such a small space and we had so much fun working with so many other talented individuals and businesses to create this kitchen that really steps outside the box! What do you think?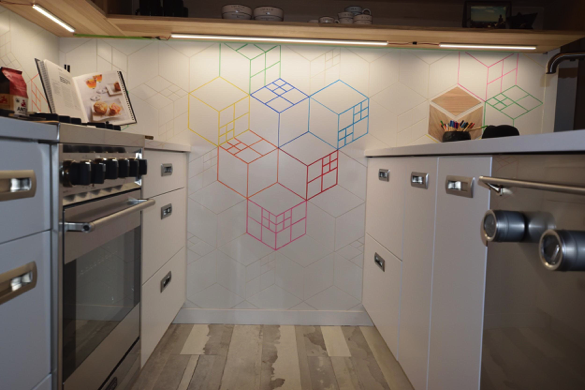 Sources:
Gabrielle Schifano Team Lead Designer

Shelley Cullen Designer

Peter Russell – 4 Elements Contracting

Electrical-Drywall

Kelvin Soo

Guudenteit Woodworker

Wood Open Shelves – Winerack

Giselle Denis Artist

Small oil on canvas

White Wall Tile Ames

Tile Design + Installation 

Aaron Brown River City Tile

Floor Tile Ames

Emco Sink + Faucet

White Cliff Quartz – Flo-Form

Stools + Light Fixture + Accents – F2

Appliances Smeg – Gem Cabinets

Cabinets Cabico – Gem Cabinets