Small Space Big Style
January 19, 2017
Just because a space is small, that certainly doesn't mean that it needs to lack style! We had the pleasure of building not only one- but two kitchens in this particular home as we outfitted the main kitchen upstairs, and another one in the basement rental suite. In this particular home, we didn't have a ton of space to work with but that didn't stop us from designing a contemporary kitchen that's just as swoon worthy as its larger neighbors.
If you have a smaller kitchen space, here's a few tips to create the illusion of space, and ensure that your small kitchen, doesn't feel that way!
Go Monochromatic
White and light finishes are ideally best, but with a small kitchen space, sticking to a light monochromatic palette will create the illusion of space. Slight variations in colors and adding texture through backsplash is fine, but try to keep your cabinets and countertops the same color so that there are less visual breaks in the space. You can see here we tried to do just that and by keeping the finishes all consistent, the eye is fooled into seeing the space as being larger than it is!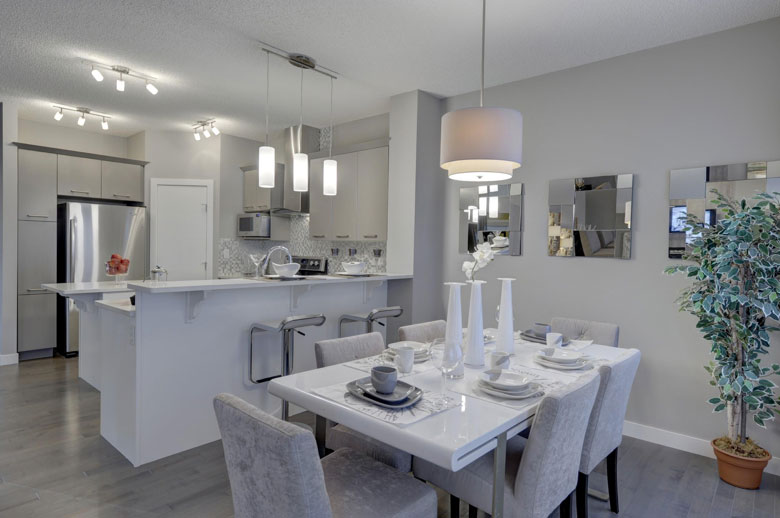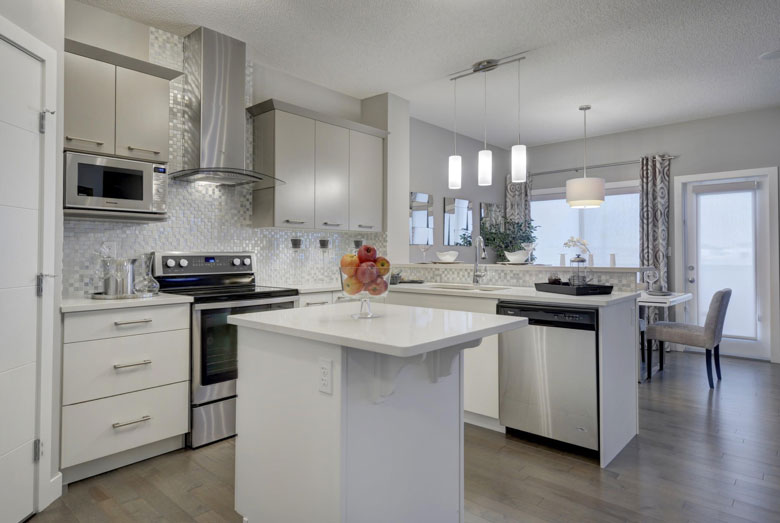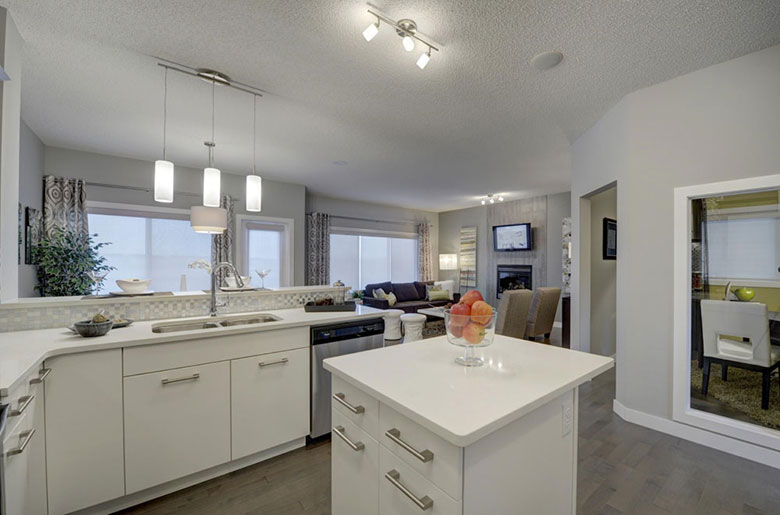 Let There Be Light!
Lots of light (ideally natural light) also makes a room feel larger. The light bounces off of reflective surfaces and creates a more open and brighter feeling space. If you don't have a large kitchen in your window, ensure that you have lots of bright light in fixtures such as pot or track lighting. Decorative pendants are great for adding task lighting and decor, but if you don't have enough general lighting, there will be lots of dark corners and casted shadows that will add to the feeling of the space being small and tight.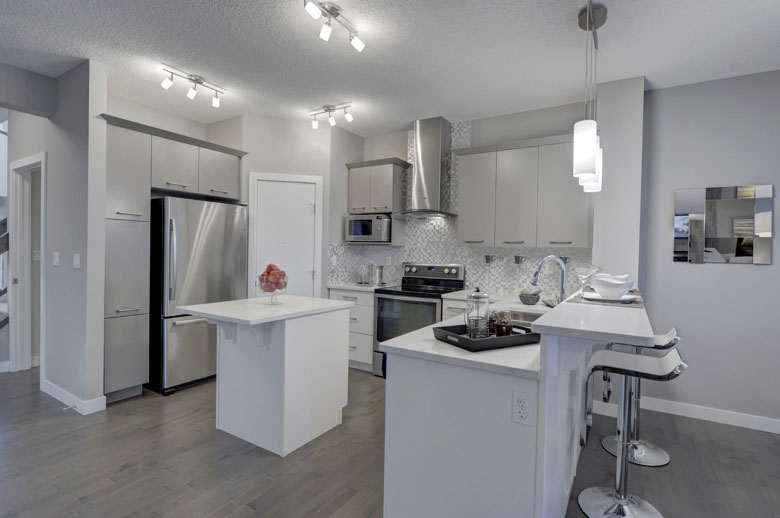 Keep It Simple
Our third and final rule is to keep the styling simple. While you might be tempted to go crazy with adding tchotkes and design objects, if your space is small, you want to be deliberate with your styling choices. This doesn't mean you can't have impactful decor, it just means that exercising some control and being very selective with your styling choices is necessary to avoid over crowding and therefore, cramping an already small space.
These are just a few of our small space tips – do you follow any of these in your own home?