Beautiful Built-ins
February 3, 2017
While we may be knows as the kitchen and bath experts at Gem, we love working on built in cabinetry projects. Custom millwork or cabinetry can completely transform a space from disorganized or cluttered to clear, organized and of course, stylish.
Take for instance, your TV area. With toys, blankets, remotes, gaming systems, DVDs and more – there's certainly no shortage of "things" waiting to take up space visually and make your room appear cluttered. Whether you're looking for a closed contemporary option like below to completely shut away your clutter, or a more decorative option with open shelving to display art and decor items – our designers can work with you to find the perfect solution for your space.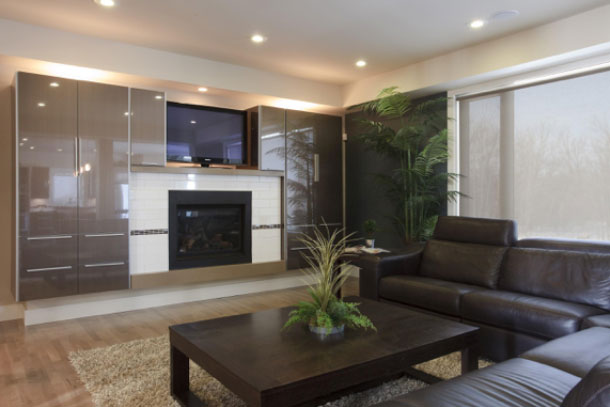 Above, sleek cabinetry lends itself to the contemporary style of the space. You might remember we featured this project earlier in the year on our blog if you'd like to check it out. Below you can see a more traditional option. We love the beautiful details flanking the fireplace and the glass shelving is open and airy, just waiting for personal decorative touches to be added.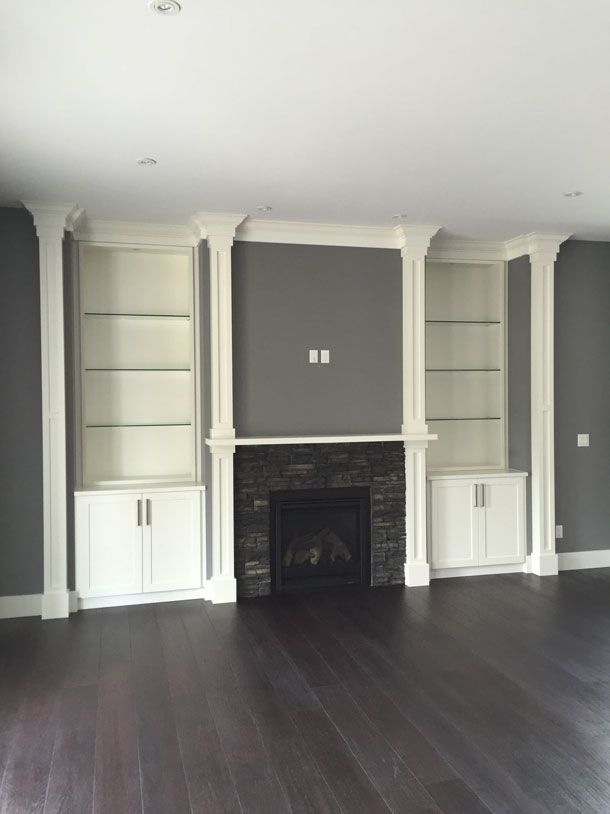 Another area we love to see added millwork and shelving built into is a home office. Just take a look at this wall to wall white unit we installed above. The classic style not only makes for a stunning design statement but a feature to show off personal items as well. Plus, the lower cabinets are the perfect place for practical storage, or a great spot to hide unsightly cords or supplies you don't want out on display.
Below is another example of a great way to incorporate extra storage into your den. Drawers are the perfect stowaway for office supplies while decorative shelving in contrasting finishes adds style and more practicality to the space.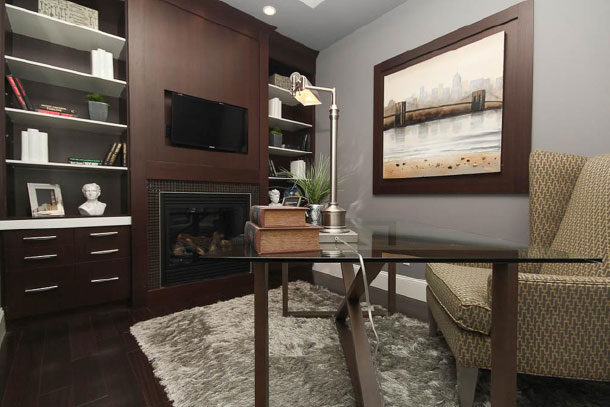 If you're looking to add stylish and functional storage, come speak to one of our design experts at Gem to see how we can help!