Don't be Scared of a Black Kitchen
January 27, 2017
It's not too often we get the chance to work on a sleek black kitchen but when we do, the results are nothing short of showstopping. We loved working on this Sarasota showhome and creating a striking black kitchen with beautiful metallic accents.
When working with black as a main color in your design plan, you want to find balance so that the space doesn't feel too dark or overwhelming. To ensure that wouldn't be the case – we made sure to juxtapose the black lower cabinetry and pantry with white upper cabinets and a hood fan.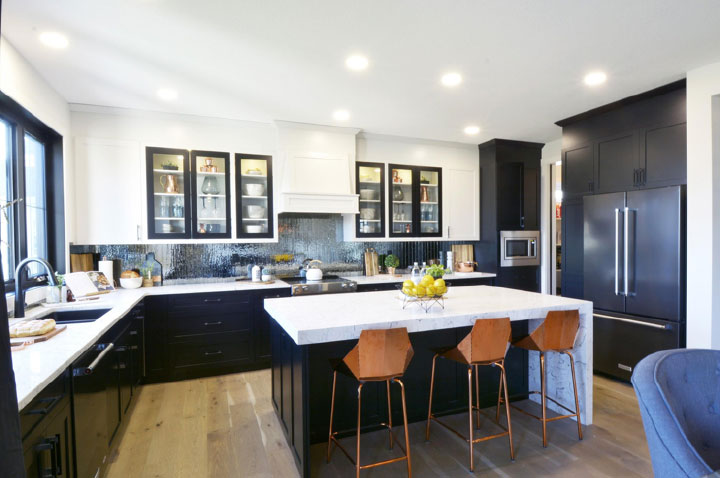 For a unique design feature, we used glass upper cabinets with a bold black border. The black ties in the bold design choice while the glass cabinets keep the space from feeling too dark while also allowing for styled display.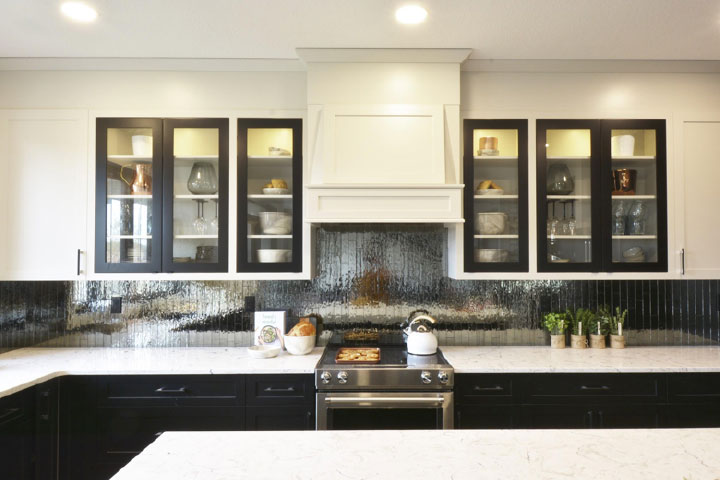 The marble looking countertops add to the feeling of luxury that black cabinetry naturally evokes. There's something so regal about black cabinetry and marble! However, as this kitchen style is still contemporary, we made deliberate design choices in selecting a waterfall countertop for the island as well as the striking metallic backsplash.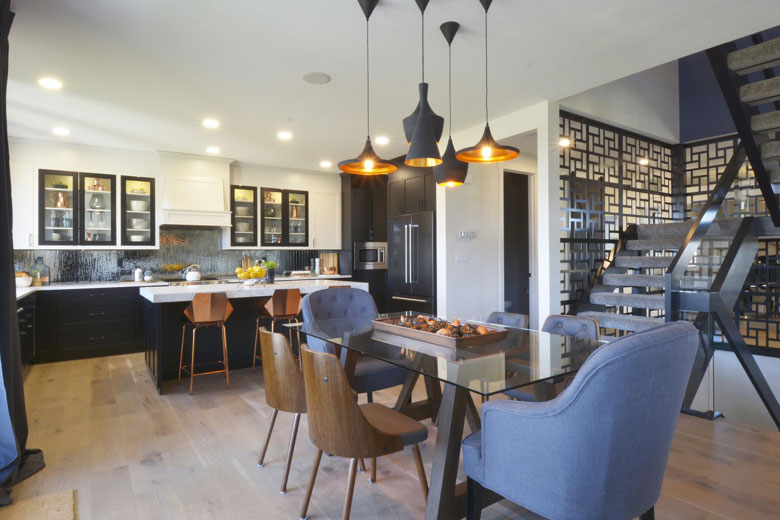 This kitchen shows how to mix styles and elements and do it well! Working with our design consultants can help you take your kitchen design to another level by suggesting unexpected design features or finish combinations you may not have even thought of. Come in and speak to us today about how we can take your kitchen from ordinary to truly extraordinary!