Celebrating Summer in Style!
August 28, 2023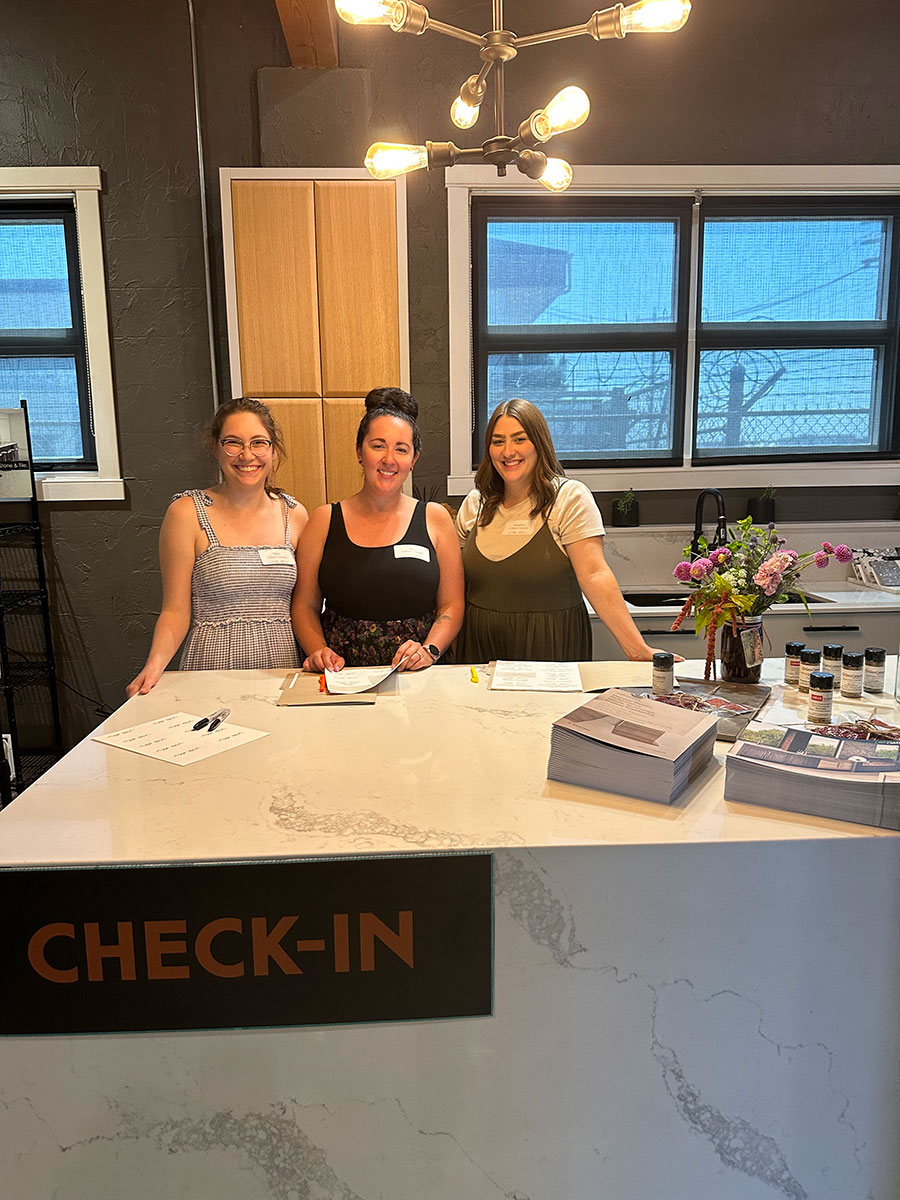 The summer is a busy time! Between trips out to the lake, weekend weddings and other warm weather events, our schedules can fill up fast, and so we were thrilled to have so many wonderful folks join us for our Summer Sip + Sizzle Al Fresco event this August!
We partnered with Urban Granite and Cosentino to host the event. Our friends at Urban Granite have a Naturekast kitchen on their patio that we happily installed for them 5 years ago.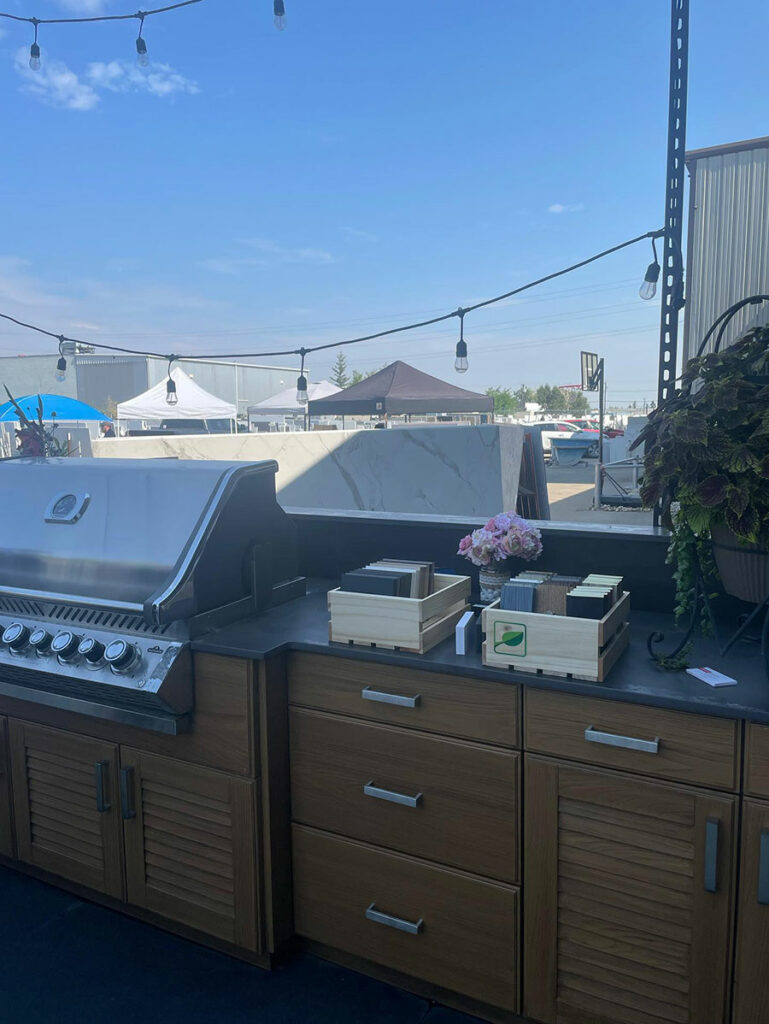 After all that time weathering our many seasons, uncovered and untreated, it still looks brand new, and we wanted to showcase that for any folks who have been curious about building an outdoor kitchen to enjoy for many seasons to come!
The purpose of the event was to raise awareness for the Naturekast brand, and so we invited clients, builders, landscapers and designers to the event. We were able to showcase and highlight Naturekast and the Canadian company's many properties and offerings.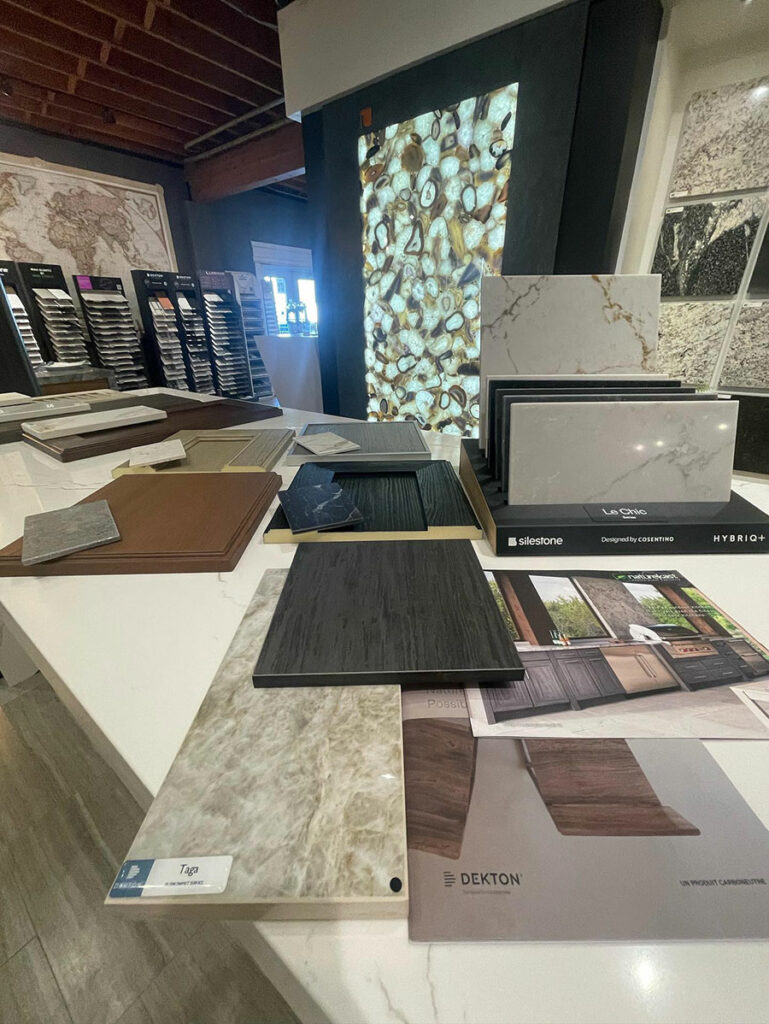 Then, Cosentino talked about Dekton, which is a great pairing for countertops in a Naturekast kitchen because of its durability. Cosentino presented some of their beautiful brand new slabs and we were able to see some extreme testing on them to showcase their durability- everything from blow torches to screwdriver scratch tests were employed and the countertops still looked brand new and beautiful!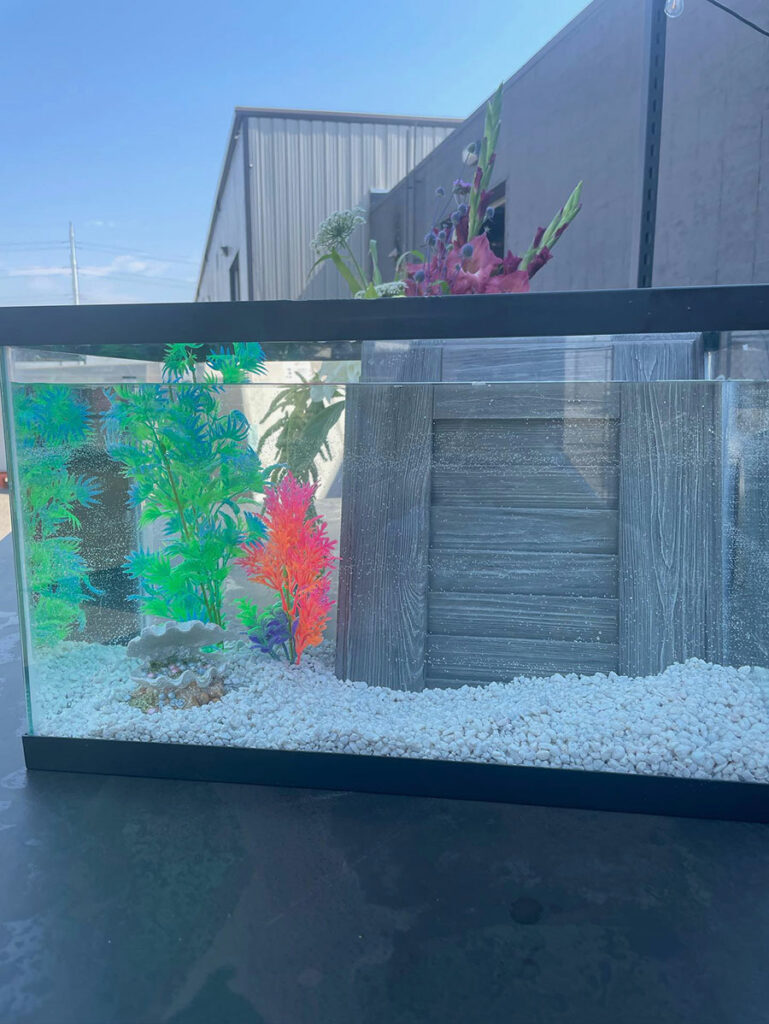 The catering for the event was done by The Party People Catering Co.; it was elevated barbecue that we had served by wait staff! Manual Labour Brewing was there pouring samples of their beers.
We also had 5 vendors set up with our own private farmers market, showcasing their goods, including Cattleman's Jerky, Wood n' it be Nice, Backyard Florals, Black Diamond Distillery and Colleen's Chocolates!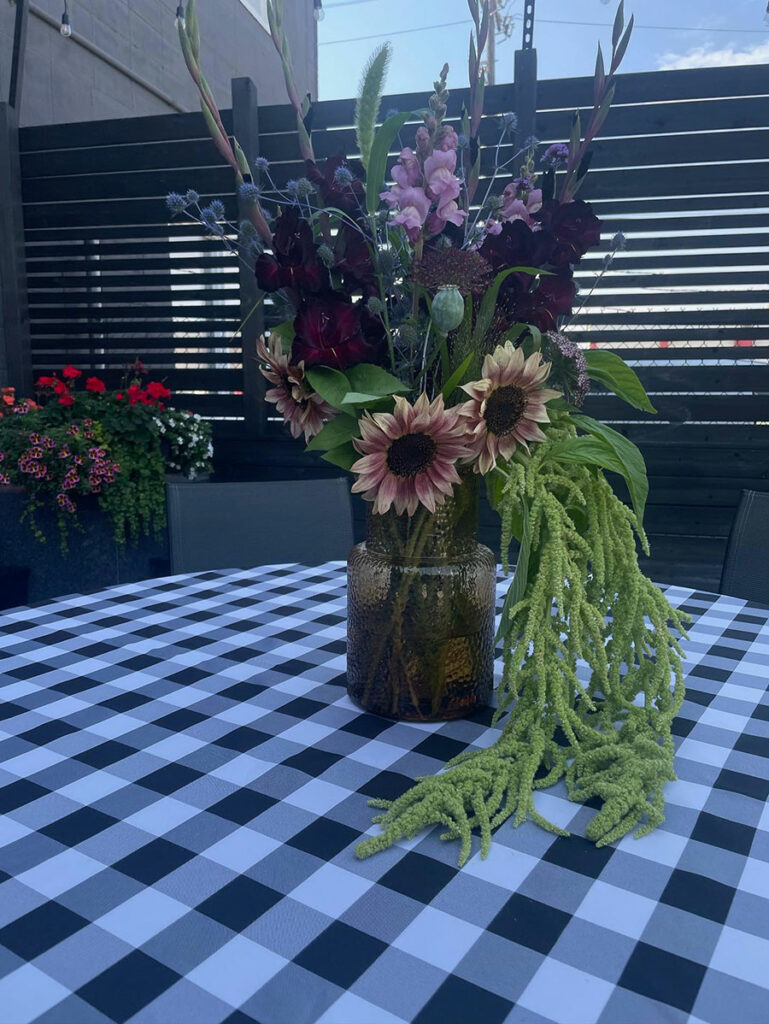 It was a beautiful, hot summer day, and our guests enjoyed the sunshine!
We look forward to hosting more events like these in the future; events that bring brands and clients together to learn more about the products available in our local community!
Thanks to Jayde, our brand ambassador, we will be connecting more with Canadian and local businesses to plan more exciting events like these in the future. We look forward to sharing more about Jayde's work in our blog post next month.
Thanks to all who came out and celebrated the summer in style with us this month!