Countertops – Wood Edition
July 28, 2021
We've been watching a lot of cooking show competitions as of late, and if you are like us you either have a beautiful handmade thick wood cutting board or you want one. The way the wood grain runs, and the embossing script lettering on the edge, the moat around the edge collects all that flavour to re-use in a pan sauce. So simple but so amazing. But what if you wanted your whole countertop to be wood? Are we taking it too far? Well let's dive into what to expect with a wood countertop.
Wood countertops are great if you are willing and diligent enough to put in the work. Wood countertops usually come in cheaper than stone. There are a bunch of design choices that can control the cost of your wood like which grain style you want from edge, face or end grain. You can choose any edge design from a bevel to a bull nose or something more ornate with ogee's and curves. There are thousands upon thousands of different woods you could choose from from a simple maple, cherry, or choose an exotic like acacia and bamboo.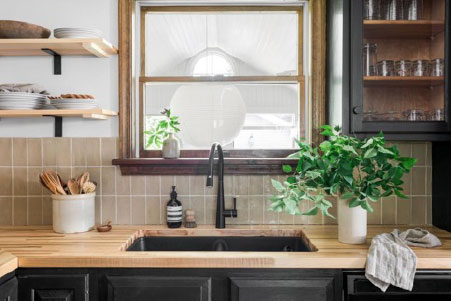 As for maintenance, wood on its own is porous but with the help of oils and sealers it can be extremely safe for food prep and ease of use. This will require attention because wood can be scratched, chipped, dented, and stained. But hope is not lost because that is the joy of having a material that can age with you and create a one of kinda patina. The last trick up a woods sleeve at the end of the day is that if you have the thickness you can just sand it down and reset.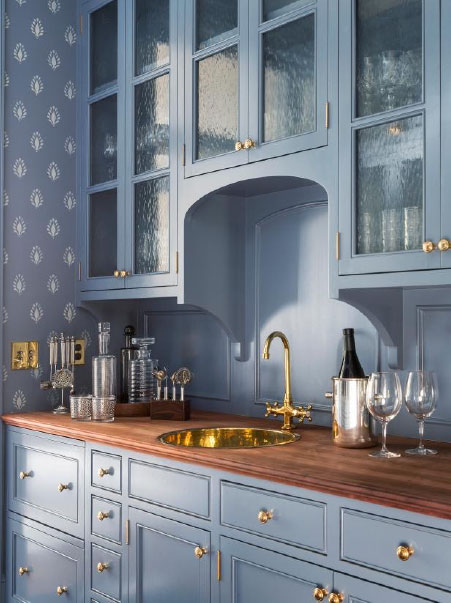 Have you seen a wood countertop kitchen? What's your favourite wood? Do you have the diligence to take care of it? What other countertops would you like to know about?
1
|
2