Customization
October 31, 2020
One of the things we love the most about design is having conversations about what you need and how you use something. We love residential design because it is personal. It's not enough to just give you a beautiful space but also one that is highly functional for you and your needs. While picking handles, colors, materials, and door styles are all easy ways to customize your home there are a lot more areas where you can choose what might be best for you.
Duplicates
Sometimes you just need two. Two Ovens maybe for those that cook either lots or for lots. Two dishwashers, fridges, sinks, islands, all for the same reason. It might seem excessive for a single unit condo dweller but for a large family it is a game changer.
Heights & Distances
We've mentioned this before with our Prolonging Independence piece, if you are tall or short you can have things designed around that. If you need space to move between for accessibility in wheelchairs or walkers, space clearances can be made larger. Not only can things be made wider and thinner to accommodate reaching the back of a countertop or drawer from a sitting position, but also designing specific areas where cabinets can be raised from the floor so that one can roll under it and cook with ease.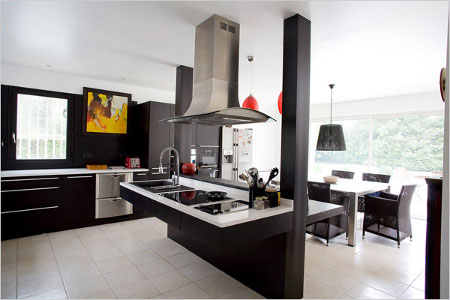 Usability
This isn't the first time or last time you've heard us say but drawers are more effective for storage and most importantly they are more efficient. If you have any movement problems drawers are going to be easier to work with. Usability isn't just about drawers but also about how you use things. If you can't open doors to the right it makes no sense in having them, so lets make them all left hinged. With that change to the design, the next step is to not to do traditional pulls on the doors. That would weirdly show the unbalance from every door being left hinged. Instead opting for centered edge pulls so that it doesn't visually disrupt the design.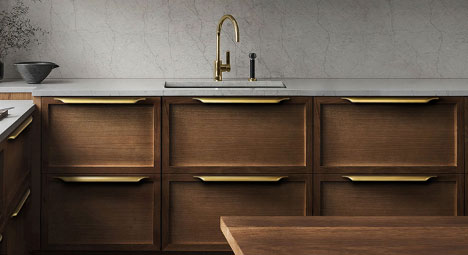 Whatever your needs we can solve them and manipulate the design to still make it look great.
1
|
2
|
3