Design Inspiration: Encaustic Tile Backsplash
June 30, 2019
Today we wanted to share with you a bit of kitchen inspiration in the form of one of the most unique, varied and beautiful backsplash options there are – encaustic tiles! The encaustic tile trend has been on the rise over the past few years and when you see images of these stunning tiles, it's not hard to see why.
Encaustic tiles are cement or clay tiles that generally have a bold pattern or bright colors that can add so much personality to a space! They're very often handmade and they have a beautiful artisan quality to them. They come in a wide variety of options and due to their popularity, there are now so many ceramic and porcelain options made to look like encaustic tiles at a fraction of the cost.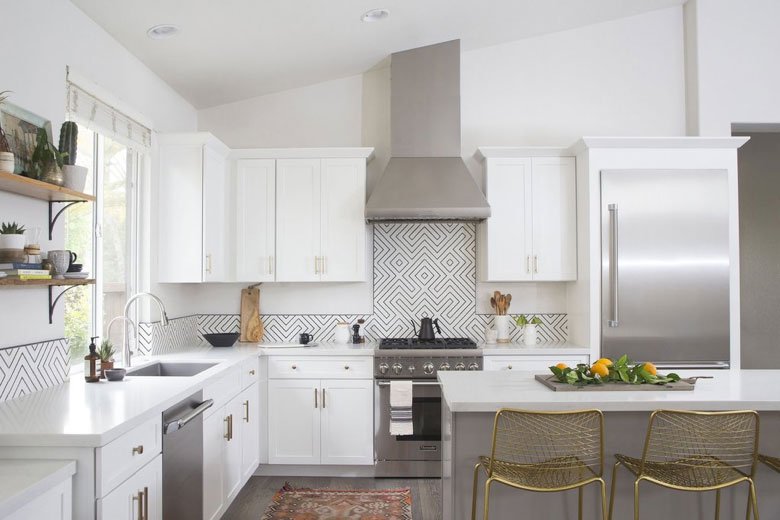 While a bold patterned or bright encaustic tile backsplash may not be for everyone, if you are willing to make a bold design statement in your kitchen, the results will be absolutely beautiful. Whether your kitchen is classic white, grey, a soft color (remember, we're loving blues and greens right now!) or even black – we can bet that there's an encaustic tile backsplash that would compliment your kitchen beautifully.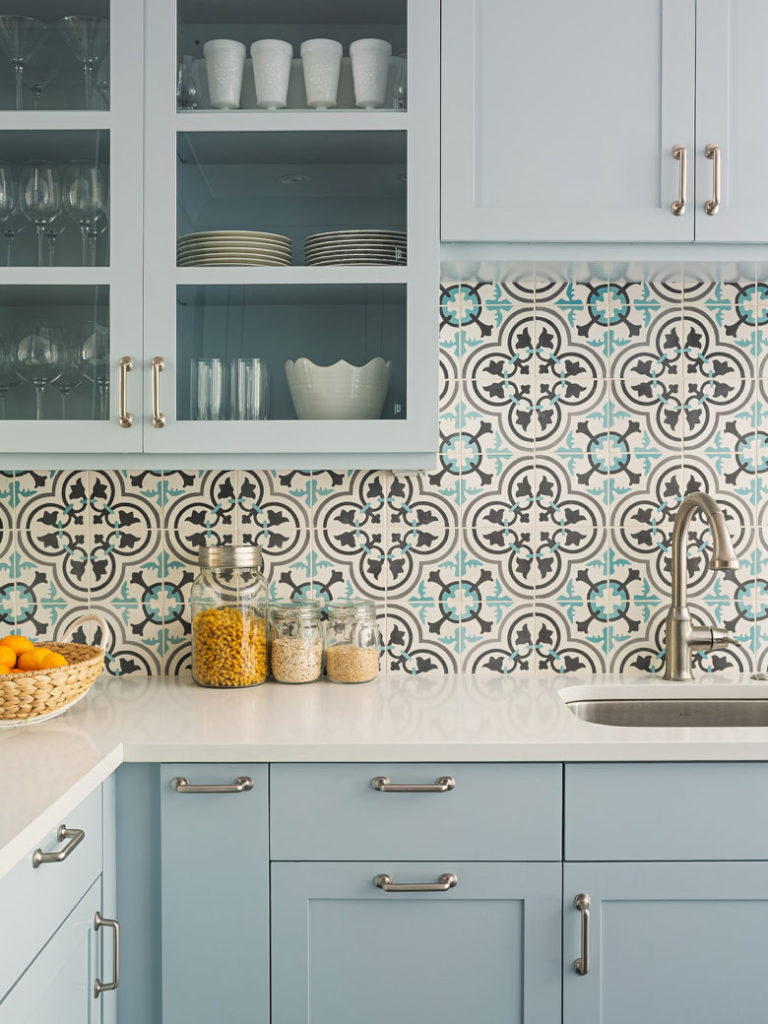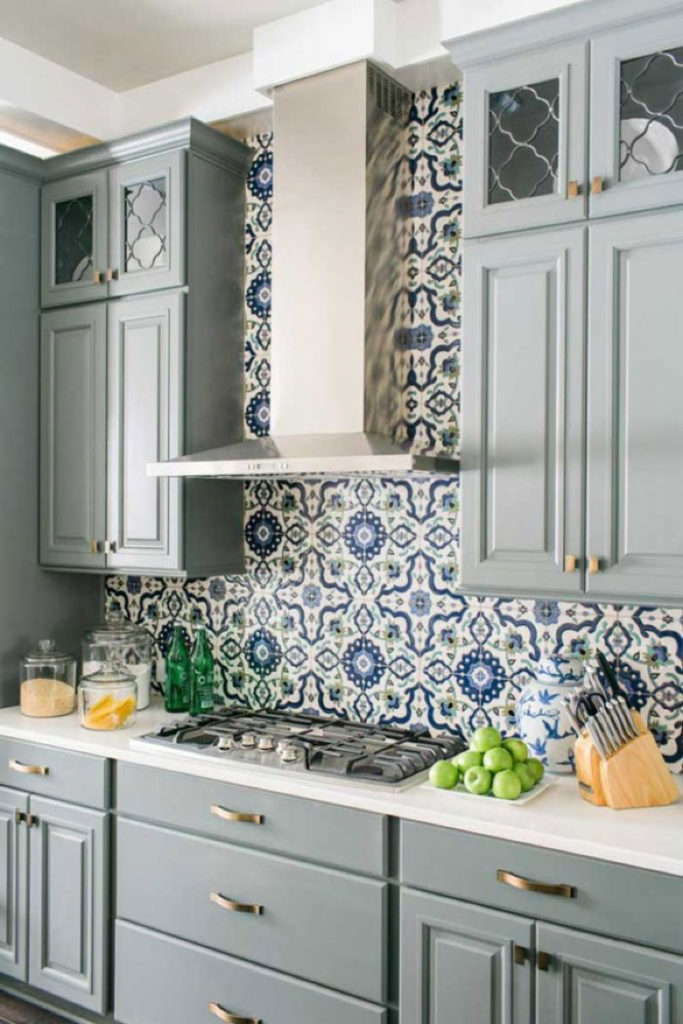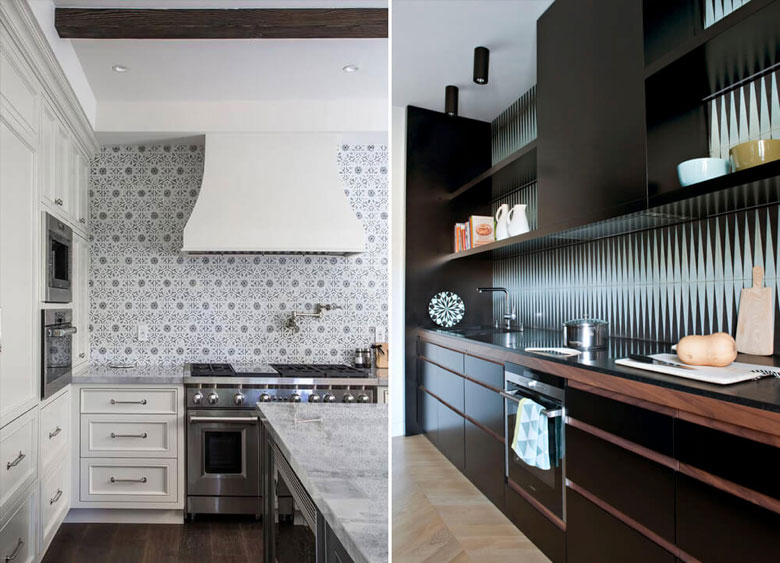 Or, if you're not ready to fully commit to an entire encaustic backsplash, take note from these spaces and consider a beautiful feature inlay.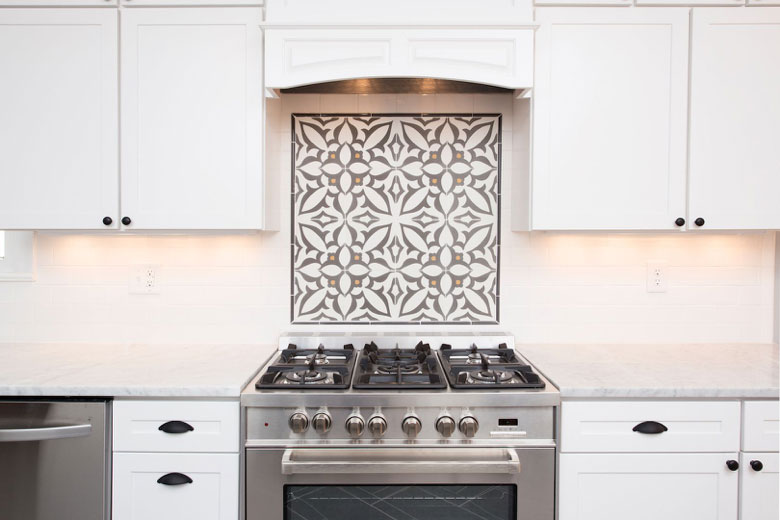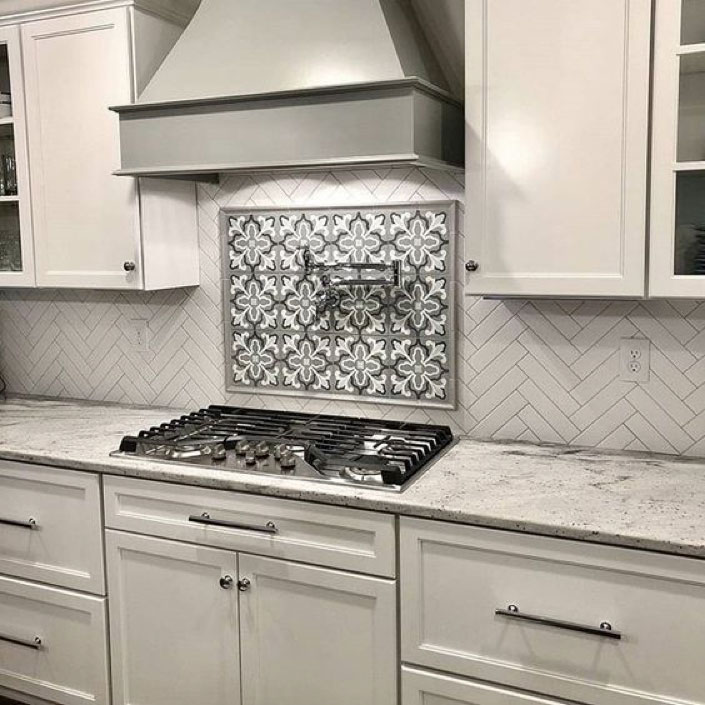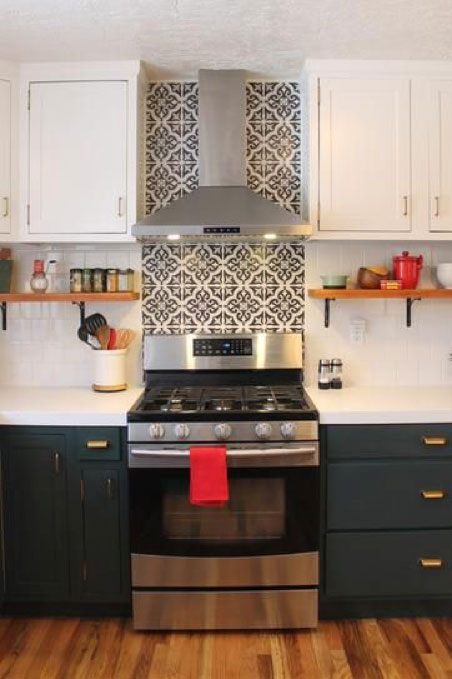 What do you think of these beautiful kitchens with encaustic backsplash? Would you ever select a backsplash this bold? Check out this post for another bold backsplash option – metallic!
Whether you're looking to build a new home or renovate, our design team at Gem Cabinets is always here to help with your kitchen, bathroom, laundry or millwork project. Get in touch HERE!