Gem Cabinets on Design Milk
September 15, 2016
When Design Milk, one of the leading sites on design and architecture, decides to share one of your projects, it's sort of a big deal. We were thrilled to see our gorgeous kitchen from one of our Sarasota Homes projects featured on Design Milk's Instagram. Seeing as they obviously think it's as beautiful as we do, we wanted to share a few more photos from that project.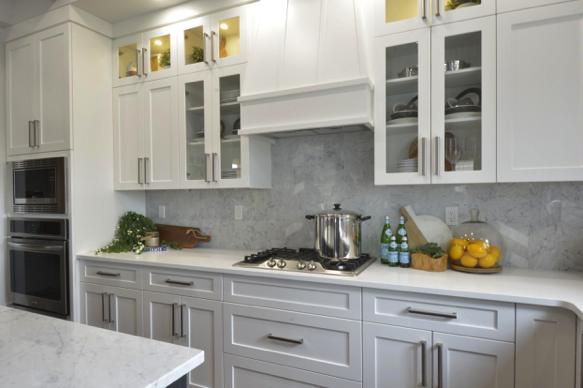 The coastal design in this space is calming and makes you feel like you're away at your lake house or on vacation. We loved the unique touches such as the canoe hanging from the ceiling and the striking wooden beams.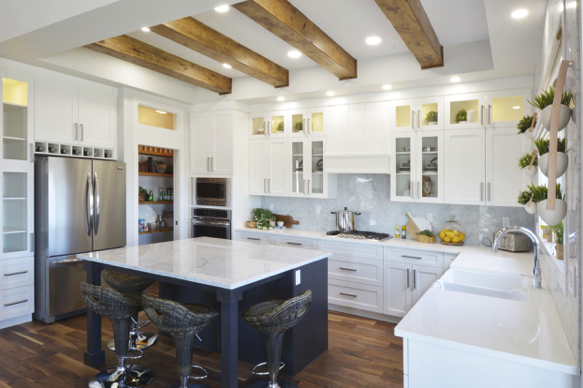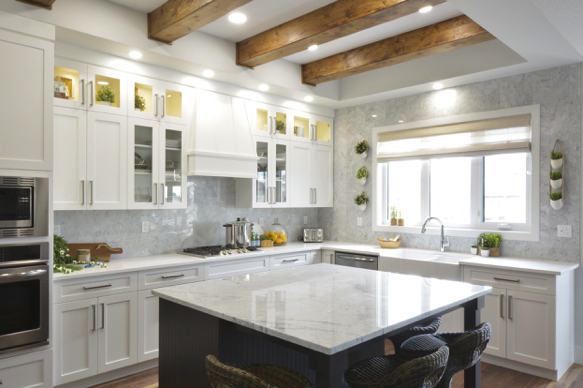 The kitchen is a bright and open concept with light cabinetry and countertops to keep the space feeling soft and airy. The contrast comes with the darker island, allowing for the other standout features such as the beautiful flooring and beams to really take center stage in this kitchen.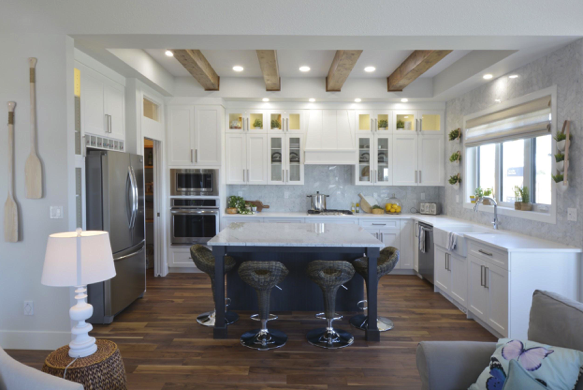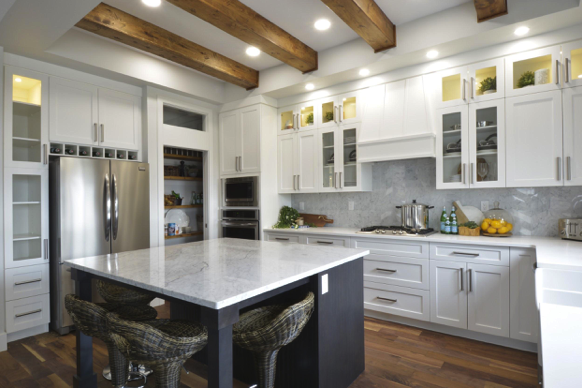 Glass upper cabinets with lighting make for the perfect spaces to feature decor accents. As a unique touch the shelving in the pantry is the same accent wood as the beams. We just love how this project came out and hope you do too!