Gifts for Your Cabinets
December 16, 2021
With the holiday season upon us, we are looking at the gift of cabinets this week on the blog! Tall or short, narrow or wide, kitchen or bathroom. There are relatively small things anyone can add or do to change things up and a few that may even make hosting (if that's even a thing anymore) more enjoyable and easier. Here is a list to give your Cabinets and show them some love.
Change Your Handles or Pulls
For ease of change with the most impact there is one clear stand out, and that is an update to your hardware. For the most part handles & pulls are one way we interact with the cabinet physically as well. There are endless amounts of hardware with new ones constantly released.
Get Organized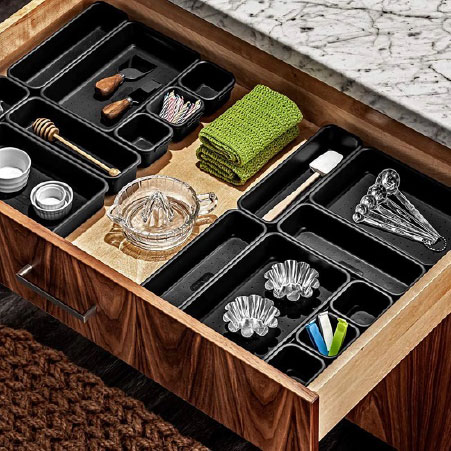 There are so many levels of organisation. From simple decluttering (going through the tickle trunk of drawers), adding modular storage like trays and dividers, to overhauling the inside of a cabinet with pull out drawers. For us there is a sense of calm joy when opening a door to find it neatly peacefully organised.
Soft Closes

For most underrated gifts for your cabinets, as well as your ears, that would have to be soft close hinges & slides. Basic cabinets have a little rubber bumper slam into the opposing cabinetry box and over time the bumper for protection falls off and you can replace them. With soft close they gracefully fall into place both safely and quietly. As well as having newer advancements for ease of adjusting the door & removing it (to clean both inside and out.)
Clean & Simple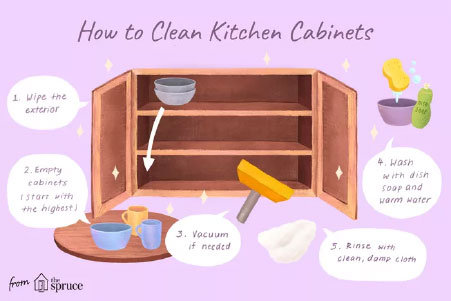 While the other gifts in this list are replacements or additions don't forget about the gift of time. Taking time to clean your cabinets inside and out. Get to the back of that corner cabinet, the bottom of that cabinet covered in spilled flour, crumbs from the cereal box that tipped over.
This also concludes us for the year. It's been the most adapting & challenging year we've had in a long time. We love your continued support and can't wait to be back for a new year to share with you all.
Happy Holidays!
1
|
2
|
3
|
4