Handle This
July 15, 2022
Choosing hardware for any cabinet can be overwhelming. There are a lot of choices for style, function, and colour. Even though handles were invented to solve a functional problem they have become more and more important for showcasing your personal style and taste.
When we think about choosing handles to match a more traditional aesthetic you want to look for something a bit more ornate and elegant. Whereas a more contemporary style will have handles that are more sleek, and streamlined.
Knobs or Pulls
Functionally both are great options. Some things to consider are usability, accessibility, and overall look and feel. Ultimately this will come down to personal preference, but don't be afraid to also mix and match, we often will see pulls on doors and knobs on drawers or vice versa. Mixing things up can be a fun way to add visual interest to your design as well.
Size to match
Many pulls come in different sizes. It wouldn't be uncommon to use the entire range of sizes within a collection so that when the drawer sizes go up so does the handle so the proportion of handle to front is very similar.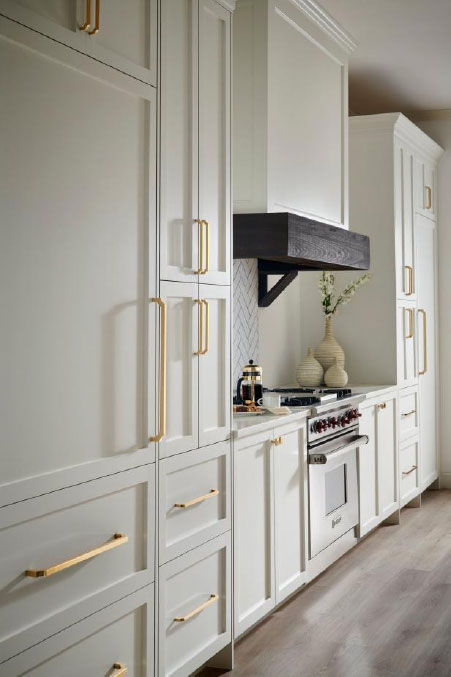 When selecting hardware for your cabinets there are a lot of factors to consider. We suggest taking your time, and asking for advice from your designer.
1
|
2
|
3