How to Take Care of Your Granite Countertops
June 4, 2018
As kitchen design experts there are a few questions we often get asked so today we thought we'd answer one that we get over and over again… After building your dream home or renovating a new kitchen, it's important to make sure you know how to care for the space you've invested time and money into creating.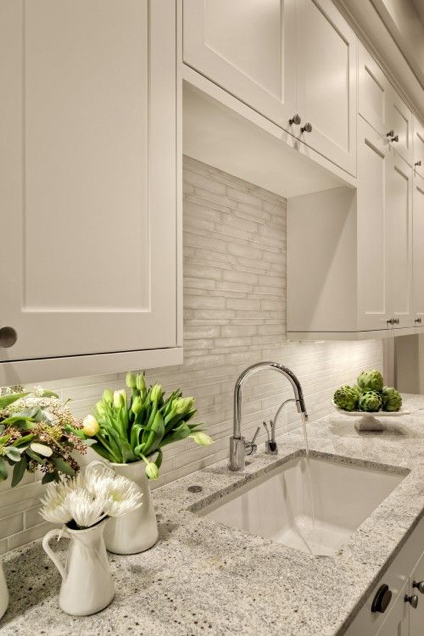 Granite countertops are still one of the most popular choices in our kitchen plans. The style of natural stone is classic, granite is a highly desirable feature and therefore increases your home's value and of course, it also looks beautiful, coming in so many varieties of colors, veining and styles!
So, if you're looking to make sure that your countertops continue to shine over the years, we thought we'd share our tips to keep your granite countertops looking new!
The first tip is to make sure that you seal your granite countertop. As granite is a porous stone, stains or other elements can stain the finish if the stone isn't sealed. Using a high quality sealer will protect the shine and finish of the stone from marks and stains.
If spills do occur (hey, it is a kitchen after all, it's bound to happen!), just make sure to wipe them up as quickly as possible. Don't allow stains or food to sit on the stone without being wiped.
Clean your countertop with soap and water! No fancy cleaners or solutions needed here, just simple dish soap and warm water are perfect for the day to day cleaning and maintenance of your countertop.
Try to remember to use a cutting board as often as possible! You're looking to avoid placing meat or oils or other food products directly onto the stone. Using a cutting board vs cutting or placing products directly on the countertop will protect your finish from wearing and keep your countertops looking shiny and new! Same goes for using trivets for hot pots and pans.
So there you have it, just a few tips to keep those beautiful countertops looking pristine! We love the added character granite brings to a kitchen and when it's well taken care of, its beauty will last for years and years!!