The Secret to Black Kitchens
June 18, 2018
If there's a dramatic kitchen style we can't get enough of, it has to be bold black kitchens. We love the depth and wow factor that an all black (or almost all black) kitchen offers but, we realize that an all black kitchen can seem a bit intimidating at first. Today we thought we'd share a few tips and ideas if you're considering an all black kitchen.
Play with textures and finishes
A great way to cozy up an all black kitchen and make sure you're bringing in a warmth to the space is through the use of textures and finishes. Break up your black cabinetry with textured backsplash features or warm wood countertops.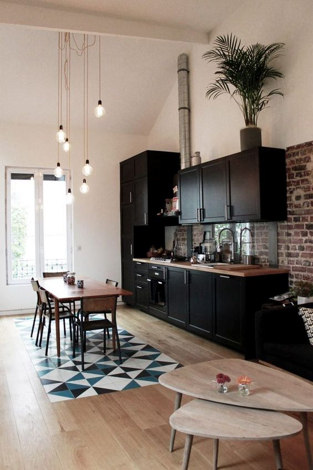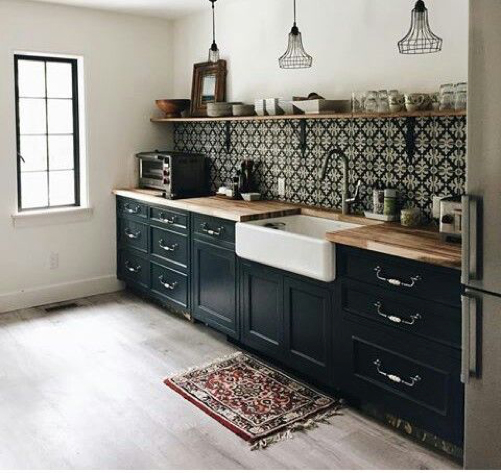 Consider high contrast
In addition to bringing in warmth and textures as mentioned above, another way to bring in the drama of black without feeling overwhelmed is through the use of high contrast. When paired against a bright white, a black kitchen is still dramatic and bold, but doesn't feel overwhelming if you're concerned about going too far. Just look at how these spaces used high contrast to achieve major drama while still feeling airy and spacious!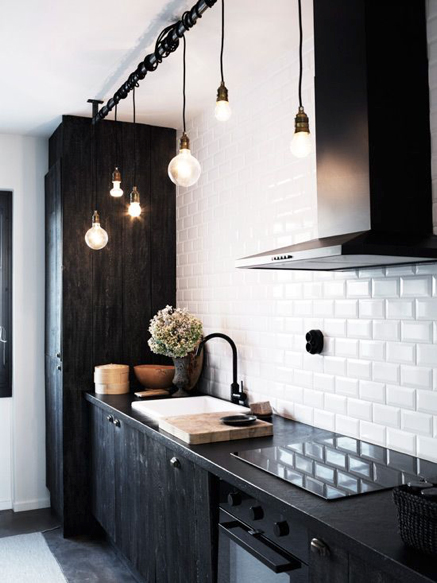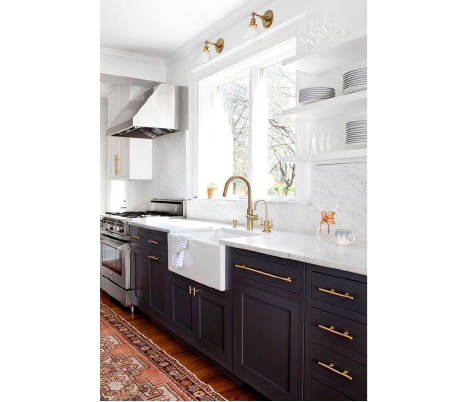 Go bold and just go for it!
If you're feeling brave and love the depth and drama of an all black kitchen, we suggest diving on in and going for it! Look how stunning these all black kitchen spaces are! When done well (and with the help of experts such as our own of course!) an all black kitchen can be an absolutely stunning timeless space in your home. If these kitchens don't speak for themselves, then we don't know what will!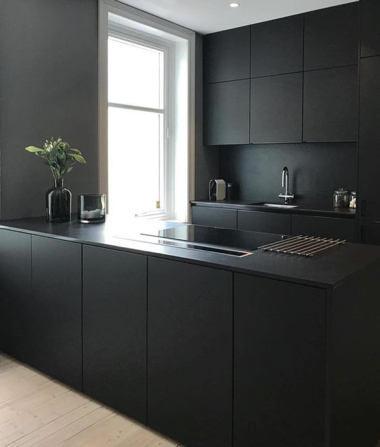 What do you think of these beautiful dramatic kitchens? Would you ever consider an all black kitchen for your own home?
Image credits: Image | Image | Image | Image | Image | Image | Image