Lighten Up
January 31, 2021
Let's talk about lighting – whether you are renovating or starting from scratch, lighting can make a huge impact on your space. As we all know, perhaps all too well these days, the kitchen is the heart of the home, and truly a multi-purpose room, from homework, to make shift offices, to actual cooking and dining; which is why lighting a kitchen, or any room for that matter is so important. There are three types of lighting you must consider, in addition to the natural light you have in your space: ambient, task and accent. Let's have a closer look at each of those types of lighting:
Ambient: Is the main source of light, whether its natural and/or with additional help from chandeliers, pendants, flush mounted or recessed lighting. We like to think of ambient lighting as a guide. Think of the sun streaming in at the end of a hallway illuminating our path.
Task: Is very familiar to us, in our everyday lives. If you know you are going to be doing something in a specific spot and there is either lack of lighting or specific lighting needed you can illuminate it. Common task lighting for kitchens uses strip or recessed lights.
Accent: Is ment to highlight an element like; glass shelves, a material or maybe there is ornate ceiling trim. Whatever it might be sometimes accent lighting also crosses into ambient and task lighting.
Now where to use each of those…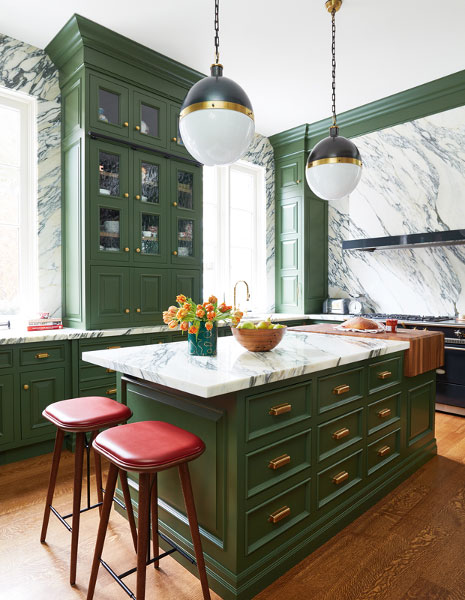 Islands
There are a lot of different shapes, sizes, and functions of an island. Some have integrated cooktops, sinks, and sometimes they are just for socializing so you need to light accordingly. For the working island both recessed and hanging lights together can accomplish everything. Watch for the location and quantity. Some things we have learnt is don't overpopulate your ceiling with recessed lighting, there is no need to make your ceiling look like ache, and when choosing the number of hanging fixtures, odd numbers are most of the time more interesting. As for installation guidelines pendants should be hung at least 30 inches above the countertop and should be even spaced apart and at least 6 inches from the edge of the island. If you are fortunate enough to have a really high ceiling you can also look at linear suspension lighting and shoot for 40 inches above the countertop minimum.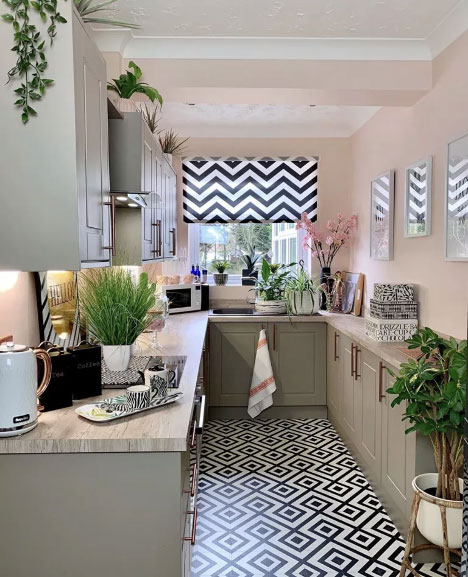 Under Cabinet Lighting
This is without a doubt the greatest improvement from past era's of kitchens to now. It is almost a default setting and should be for everyone. Ambient light has lit our way to the kitchen but you can't see what you are cutting because our body is blocking the light. Under cabinet lighting helps us safely prepare meals, read recipes, and when we aren't using the kitchen you can single it out and make it ambient lighting. The most common options for this kind of lighting is strip lights and puck lights. It's best to consult a designer and electrician to see which is best for your situation.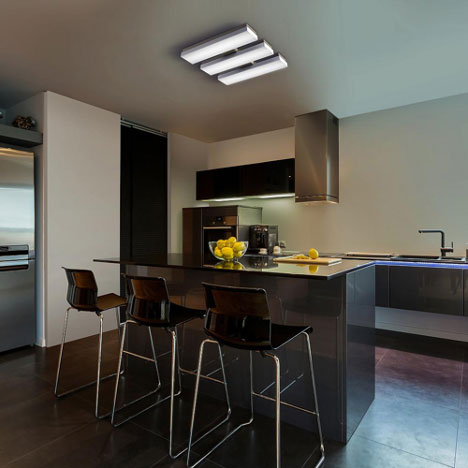 Ceiling
There are basically two options, recessed downlighting and flush or semi-flush mount lighting. The big difference between the two in respect to when to use is the fact that recessed lighting can be used in almost any space whereas flush mounting works best if you have a small space to light.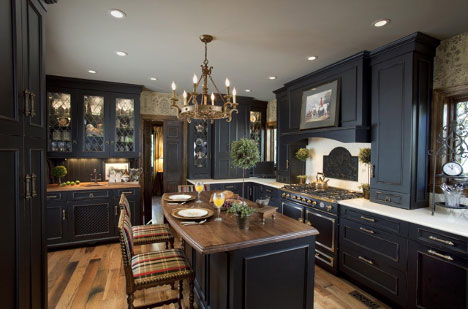 Unique Accents
These are not as common or as dire to have in your space. Here are three accents you might see from more common to least:
Interior recessed cabinet lighting is mostly used in open shelves and glass cabinets. The way light bounces and splits with glass has always allured humans throughout history so why stop now.
Toekick lighting is a great way to light the path for a nighttime kitchen raid, showcase that cool metal kick, or have a kitchen dance party.
Lighting is all about using the right layering, and combing it all for the greater whole. It's also a great teacher in balance in the fact that by over doing too much or not enough of one of these elements will end up ruining it or not living up to the potential. Also don't forget with the modern era almost all of it can be put on dimers.
1
|
2
|
3
|
4
|
5