Masculine Spas
June 15, 2021
Sometimes you just need a bath. Whether that's to have a bit of alone time, to soak your aching muscles, or to just get clean. Bathing has been around a long time. From ancient greek bath houses to more modern individual private showers we have today. Interesting enough, bathing has always had a ritualistic routine. Even now a simple routine could consist of lighting the candles for a natural organic slow movement of light that dances off the mirrors, releasing bath bombs that sizzle as they dissolve in the water, and bringing in some music to completely set the mood. Hitting all the senses.
With father's day around the corner we thought it would be cool to share some inspiration for a more masculine feeling, spa-like bathrooms.
You'll notice most of them lean towards dark hues and very moody lighting. Definitely mixing up materials and textures is a must. Dividing the floor with rocks really solidifies the feeling of a new zone. Designating what goes on where.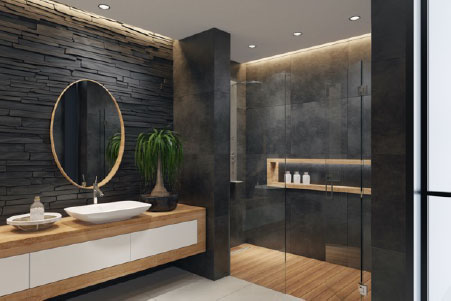 There's also a feeling of simplicity. The details of smooth transitions and no over decorating. A simple plant to bring in some new colors and life into the room is also an awesome touch.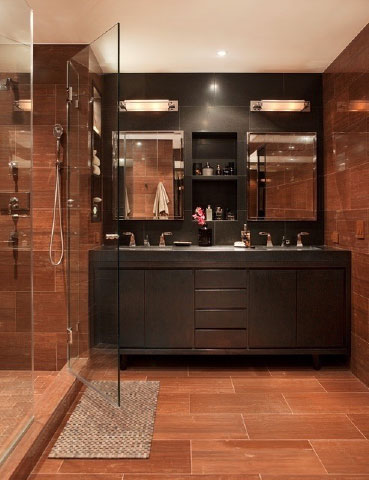 Cabinetry tends to be on the dark, visually heavy side of things that being said, they can be floating or put on feet to give it a lighter quality.
Happy Father's Day
1
|
2
|
3