On the Right Track
August 29, 2022
Lately we've been writing about statement pieces, especially when it comes to lighting. Most of the time when we pair those two together we think of chandeliers or beautiful unique pendants. They are of course eye catching, but what if you want something more slim, and possibly minimal. Let's talk about kitchen track lighting. In previous eras they were clunky, unappealing and not particularly effective.
Modern track lighting is now sleek, sculptural, and has more refined finishes. Matte black, bronze, and brass done right. The advantage of track lighting is that it can provide significantly more brightness and can fill a space with lighting evenly by its modular design. By adding more fixtures to the line and adjusting the location and the angle of the bulb to whatever spot needs to be lit.
Here are some great examples of track lighting that are bright and beautiful.
Match the Shape
We really like the effect and drama of track lighting when it matches the shape of the space. Not saying that this is a rule, but when a space is long and linear a contrasting track can help accentuate that feeling. In this photo its linear, possibly a galley kitchen but the island is very square so they have done double duty to check both linear and square off the list.
Hard to Reach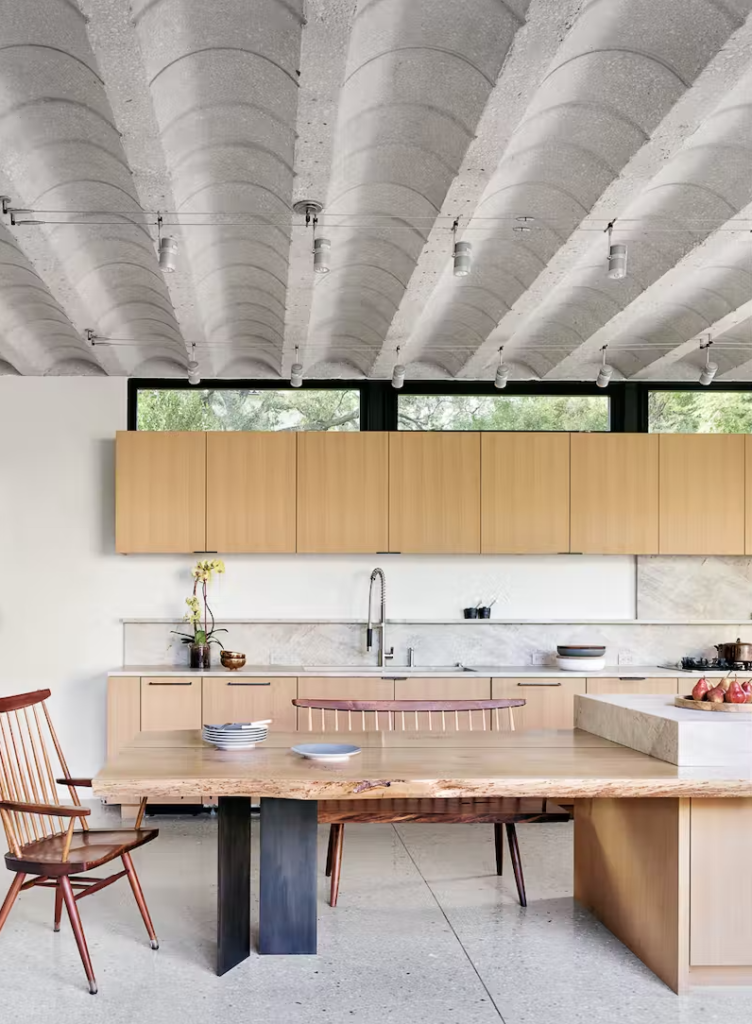 For ceilings that are angled, or uneven, or are just plain impossible to put lights flush to ceiling then track can highlight the shapes and angles. In this example the barrel vaulted ceiling has this industrial vibe and these cable track lights are an amazing addition. It fits the industrial vibe as well as allows to light the entire run of this kitchen allowing nice consistent task and ambient lighting.
Repetition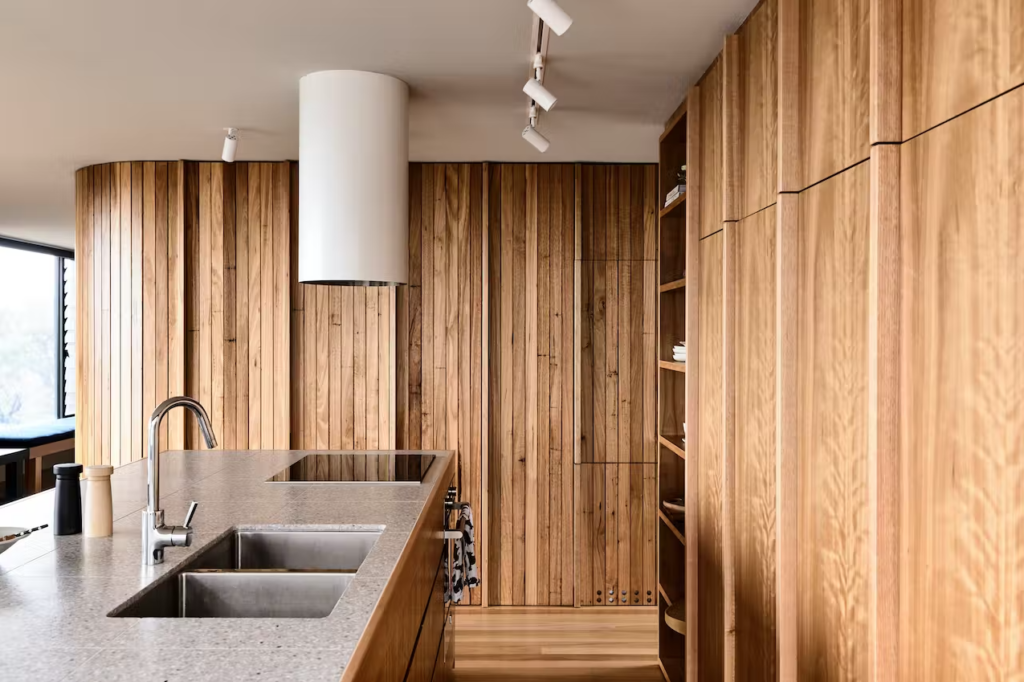 A fundamental design principle is repetition, illustrated beautifully here. The example of this space having a near identical shape to the track fixtures is not by coincidence. The use of scale and repetition here ties this space together.
We hope these tips bring light to the benefits of modern track lighting.
1
|
2
|
3