Summer Light
May 31, 2022
Depending on where you live, the amount of light reaching you during your day has increased. Hurray, leaving the home in darkness only to be returning in darkness can only be accepted for so long. Now that the sun is with us longer we thought it would be useful to talk about ways to increase natural light in your kitchen.
Bounce
With kitchens your work surfaces normally add up to a good amount of area so you should choose materials that bounce light rather than absorb it. Materials like granite, marble, quartz all in light colours will work brilliantly. Also metallic finishes for both tops and splashes can equally bounce and reflect light around the kitchen.Not only is it for countertops and splashes but flooring as well. A pure white tile might look like a medical clinic but the idea of reflecting light can still be accomplished with off whites, creams, or light greys.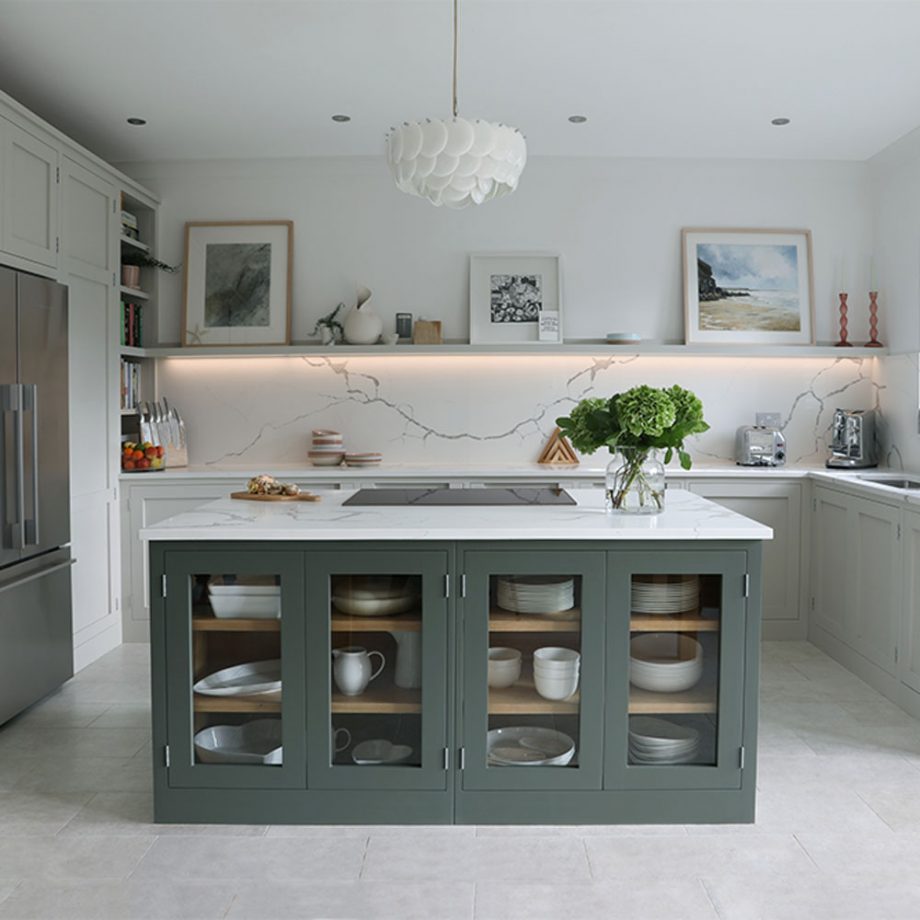 Airy
Glass is another amazing material for use in kitchens. Not only does adding some variation into the repetition of cabinets help create interest, glass also maximises the flow of light into corners & backs. Glass inserted cabinets don't only have to be used for upper cabinets but base cabinets as well. Lots of islands could make use of some glass fronts to create an illusion of depth and square footage, while minimising the visual weight.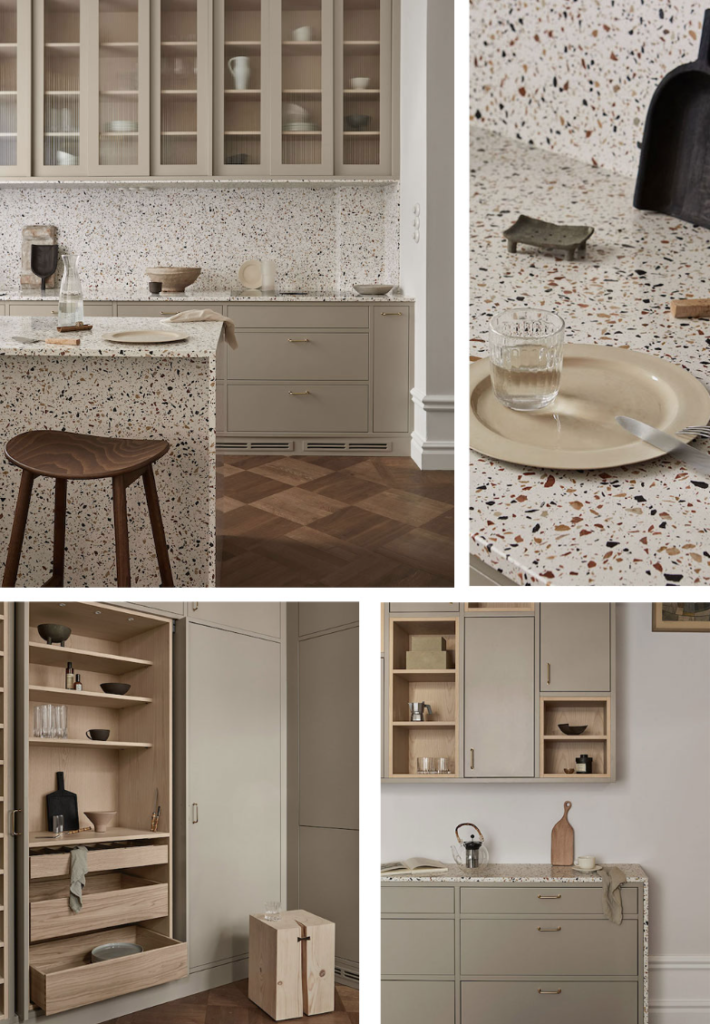 Set the Tone
Lighter wood finishes & paint colours work well to make a room feel larger. Soft shades of warm whites and earthy beige work well when combined with other methods of expanding visual space. Pair them together in a two tone design and the results are breathtakingly stunning. Oftentimes you will find this done to a master class level in scandinavian design.
As the last collage of pictures exemplifies using all three of these ways together from open/glass cabinets to mixes of light countertops, and light tones. Mixing one or all of them together with what you dream of can easily achieve a more bright and sun inspiring space.
1
|
2
|
3