Tips for styling open shelving
October 2, 2019
As we mentioned earlier this year, open shelves are a huge trend in kitchens that are here to stay! We love having a break from cabinetry to allow for some more decorative and display items but we're often asked for tips for styling these elements in kitchens. Today, we want to give you a bit of a hand with some of the kitchen open shelf essentials we think come together to style the perfect styled shelf!
Greenery
An absolutely necessary element to any shelf styling (in our opinion!) is a bit of greenery. Greenery is affordable, accessible, impactful and instantly adds texture and some natural color, softening any hard materials or finishes that are prevalent in kitchens.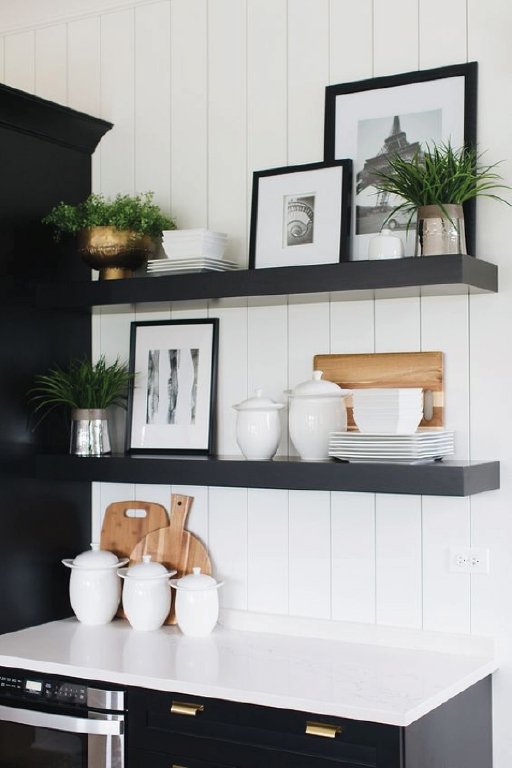 Art + Decorative Objects
We love seeing leaning artwork on kitchen shelves to add height and dimension, color, and a personal touch. Don't be afraid to mix in a few small decorative objects or art pieces to your kitchen to add those unique personal elements to your kitchen.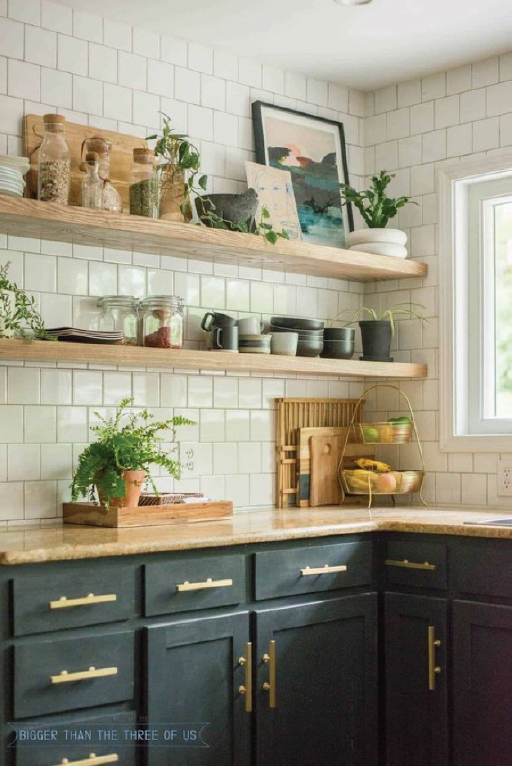 Books
Cookbooks were made to be displayed and open shelves are the perfect way to do so! You can stack cookbooks vertically, lean them against a wall or stack them horizontally and as a base for a plant or decorative object. Basically, they're incredibly versatile and make a great addition and styling tool to any kitchen shelves. In our opinion, they're a must!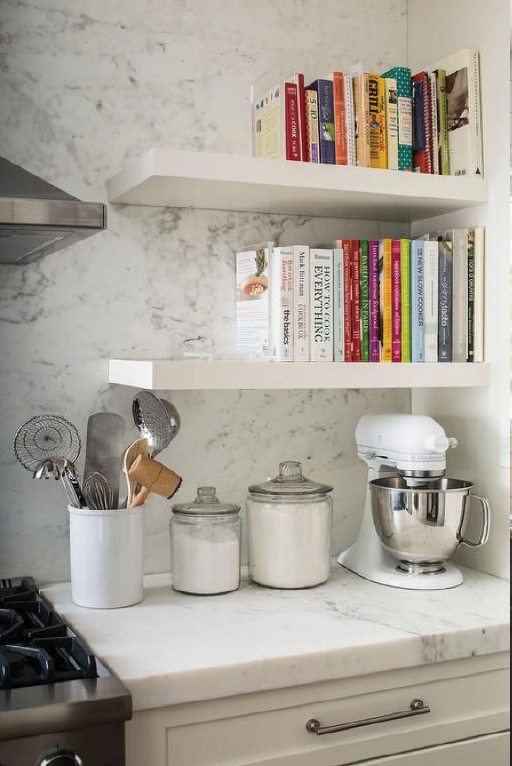 Everyday Essentials
Lastly, kitchen shelves should be used for displaying/storing well, kitchen essentials! While you may not want to store all of your dishes out in the open, an open shelf is ideal for holding a few plates, small bowls or coffee mugs that you use daily. Talk about convenient – they're just within reach!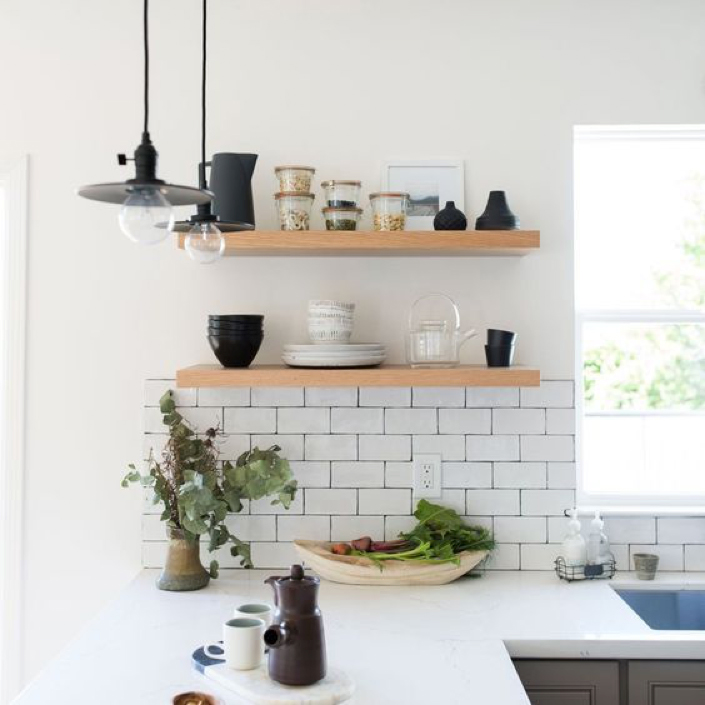 Overall, when you're styling remember to have fun! Bring in objects with varying heights and textures to create interest. By sticking with a cohesive color theme, or neutrals with a few pops you can have fun with your arrangement and feel assured that your pieces will all work well together. And lastly, don't sweat it too much! Styling shelves is creative and take your time to find the right balance and look you're going for and remember – you can always switch it up!