Concrete Countertops
September 30, 2019
It's time for another 'Countertop 101' post and today, we wanted to talk about concrete countertops. While concrete may not be an overly popular kitchen countertop material choice, it is one that is versatile, hard wearing and beautiful too!
Concrete is a versatile material that can work as well in a rustic farmhouse kitchen as a modern minimalist one. Concrete can be dyed so you can have varying shades of greys, whites and neutrals to choose from. Style wise, it's a winner that can adapt to almost any kitchen's style.
In terms of the material, like with all finishes there are pros and cons to a concrete countertop.
Cons: As concrete is porous it will stain (much like marble, granite, etc). You will want to regularly seal your concrete countertop to protect from heat and stains but over time, the material will patina and this is part of the beauty of concrete. If embracing small imperfections isn't something you're willing to do, chances are this is not the material for you.
Pros: Basically everything else about concrete is a positive! It's incredibly durable, heat and scratch resistant, and it's a unique material that looks fantastic.
Take a look at some of these kitchens that use concrete for their countertops and let us know what you think of this material choice for your kitchen. Would you use concrete countertops in your home?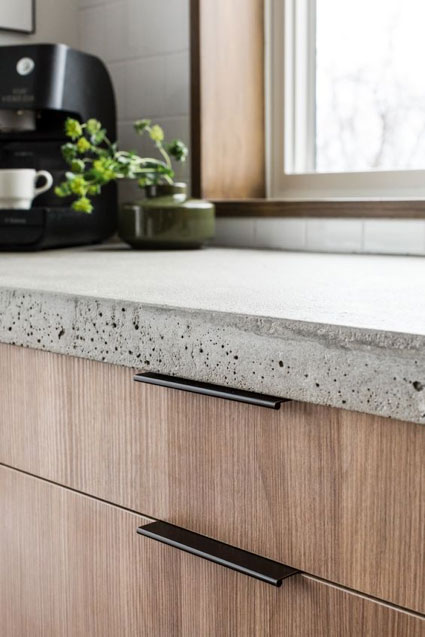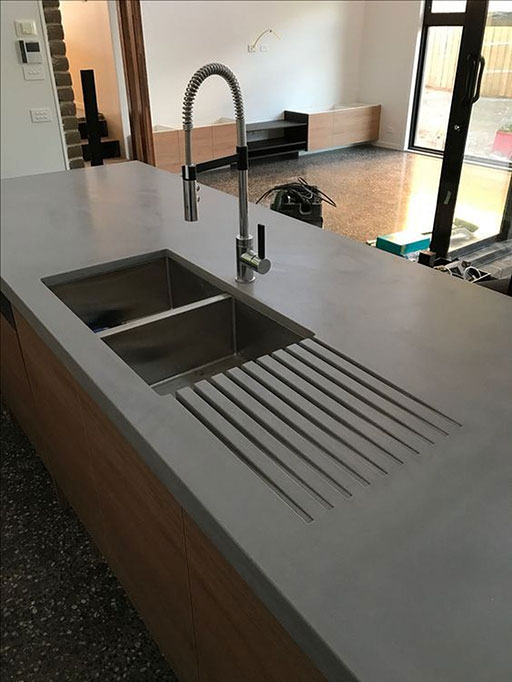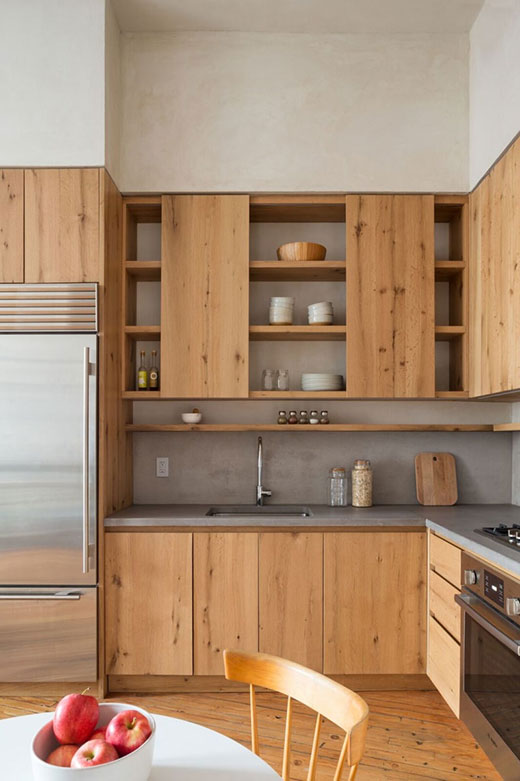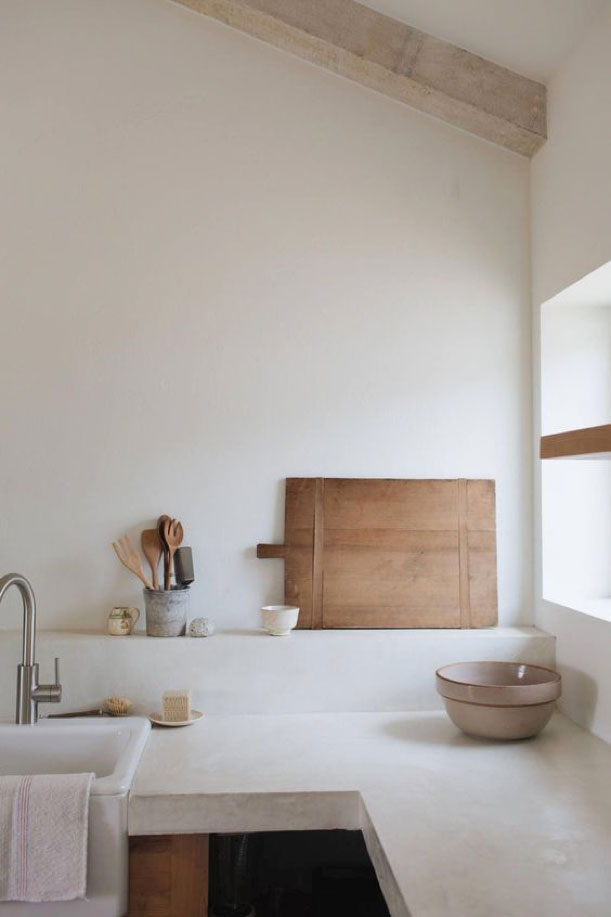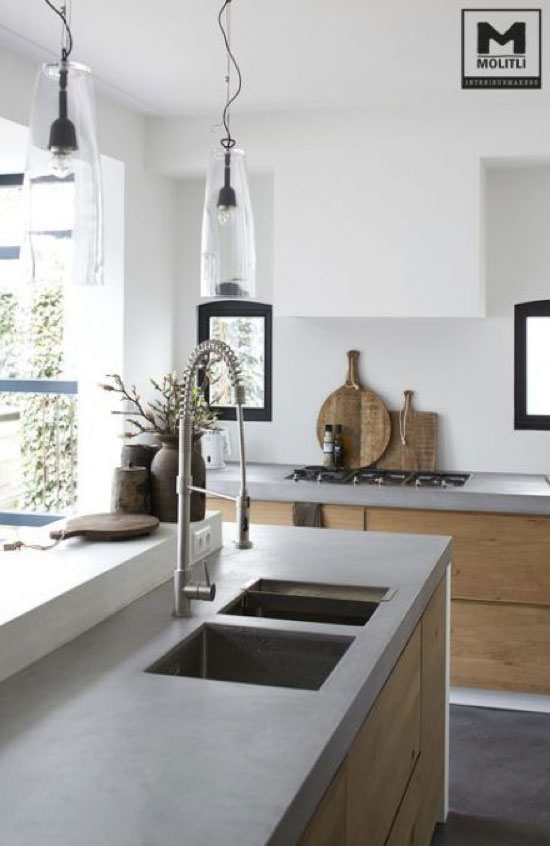 Check out our other Countertop 101 Posts here: Butcher Block // Marble // Granite // Laminate