Subway Tile Backsplash
September 2, 2019
One of the most popular backsplash choices we see time and time again is the classic subway tile. As much as we love unique backsplash options such as natural wood, encaustic tile and some metallic flair, there's something to be said for the timeless 3×6 white subway tile.
Not only is a classic subway tile one of the more affordable options for a backsplash material (which is always a bonus), it's also incredibly versatile. One little tile can make such a difference in the overall look of a kitchen depending on the installation, grout, pattern and more! It's amazing how much fun you can have with the timeless subway tile and today we wanted to share some of our favourite ways to use the subway tile as a stylish kitchen backsplash.
Vertical Straight Stack
A vertical straight stack installation is definitely a modern take on subway tile. We love seeing the clean straight lines that lends itself to a contemporary kitchen.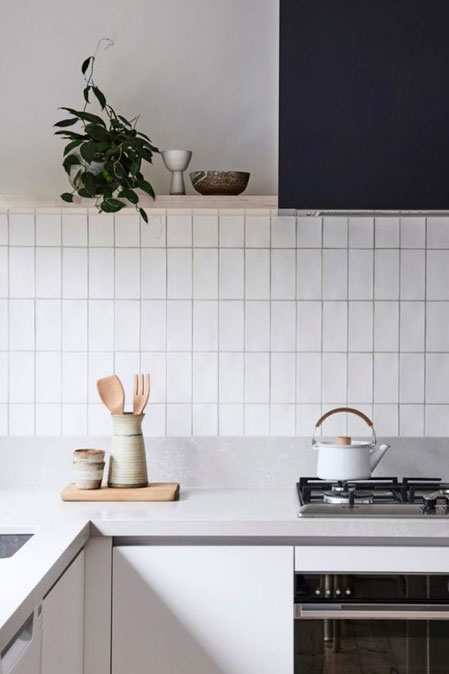 Horizontal Straight Stack
If the vertical straight stack is just a little bit too modern for your tastes, the horizontal straight stack might be just the right about of modern. Another classic modern look that works well in transitional spaces too.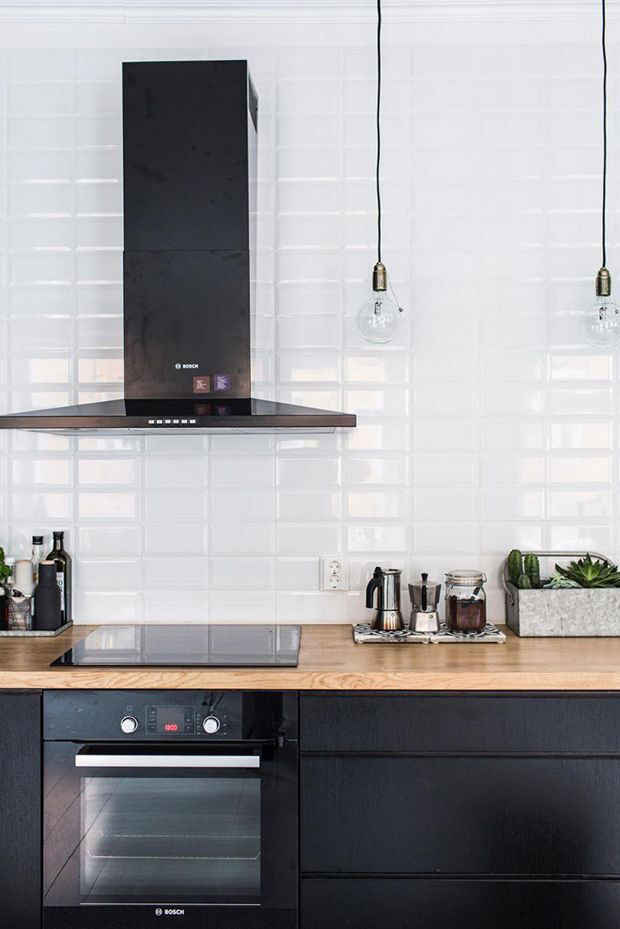 Split Stack
The split stack subway tile installation is probably the most popular or what might come to mind when you think of subway tile. This kitchen is showing a half stack (50/50) but you can also install in a ⅓ stack too. This can be run horizontally (as shown) or vertically for a more modern look. There are so many options for how to install subway tile in a split stack way!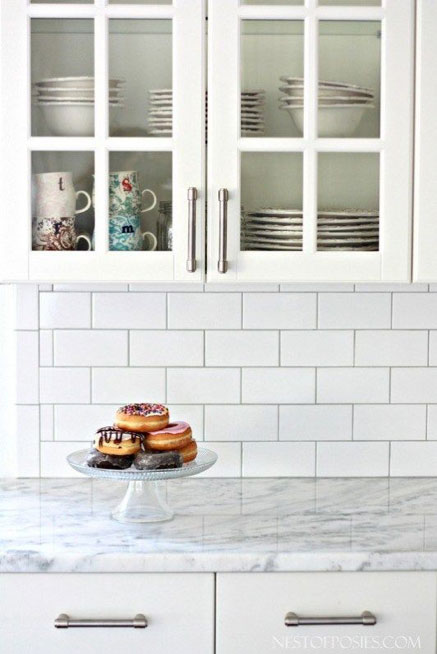 Herringbone
If you're looking for a pattern that's a bit fun – we love the herringbone install pattern for subway tile. In fact, we shared a whole post about it last month! Quite often when we see herringbone subway tile backsplashes they're achieved with an elongated subway tile but they work just as well with a 3×6 classic subway tile too!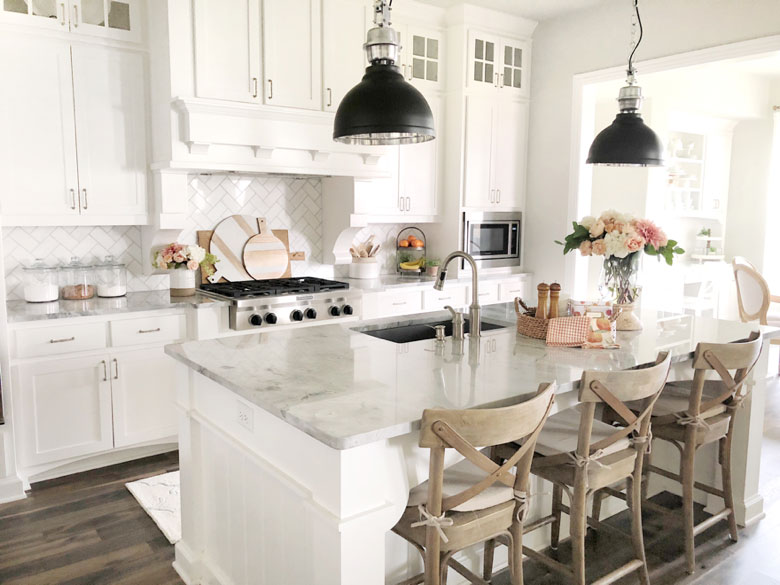 Once you have your install pattern figured out you may think your choices are done but one of the factors that can make another HUGE difference in the overall look of subway tile is the grout color choice. Want to keep things a bit simpler and more minimalist? Opt for a lighter grout that's closer in color to the tile or a shade or two darker. For a bolder more dramatic look – opt for a much darker grout to emphasize the tile and use the contrast to make it pop! Which look do you prefer?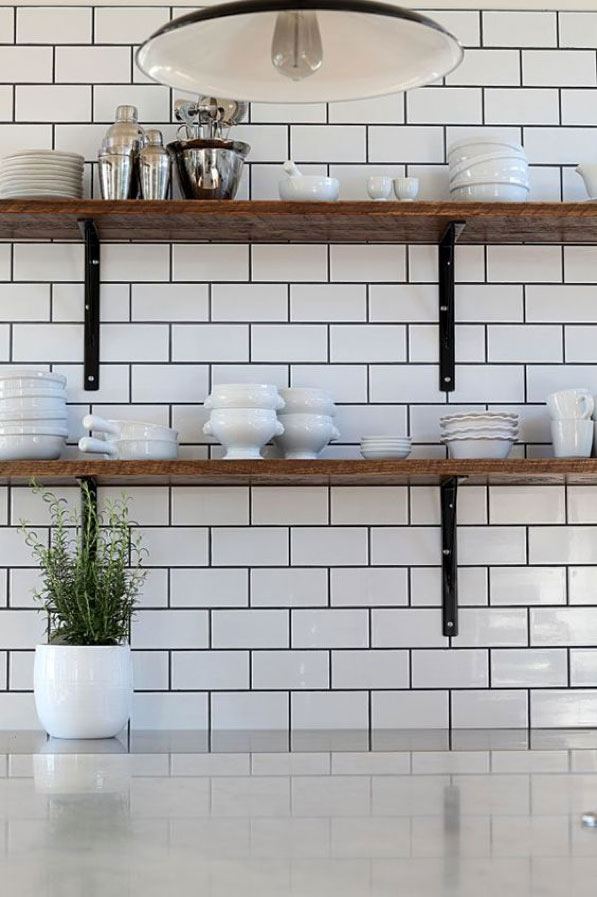 Remember, there are so many elements that go into a kitchen design plan and we have designers here to help! Get in touch with us HERE to see how we can help you with your next kitchen or bathroom project!