To The Rooms We Want
October 1, 2022
We talk a lot about kitchens and bathrooms because that is what we do most of. It is also the place in a home where we spend probably the most amount of time. Just like most things where we spend our money tells a lot about a person. If you are like us and the kitchen and bathroom is where you spend most of the time then they are also really easy spaces to spend money in and on. But for some people they get to go above the standard, living room, kitchen, bathroom and bedroom. Perhaps there are additional rooms that are their passion, or a space that is desperately needed to end or start the day. Lets expand our minds on that note.
The Cellar of Dreams
Reading the article about this farmhouse was an inspiration. Not just in the facades and the structure but in what this family does to fill this space, "the family makes sausages, wine and tomato sauce, and also dries herbs and preserves vegetables plucked fresh from the garden." If you can do all that then you deserve a space to put those hard earned rewards.
Pruney Library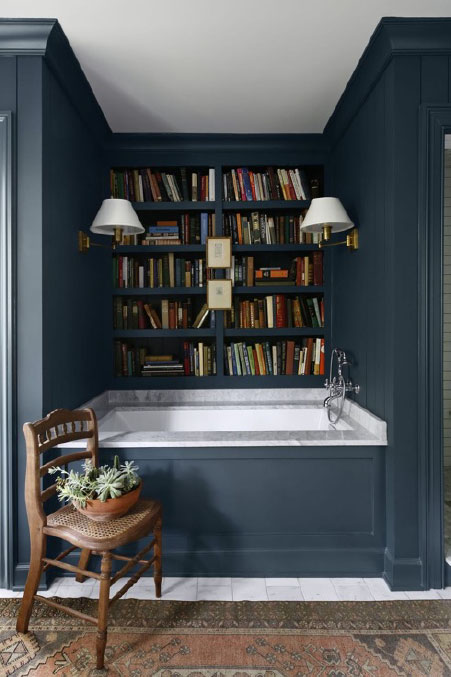 Let's expand our vision of what a reading nook is. Lighting that can move to get just the right glow smearing across the natural fibres of pressed cellulose. This is not a splish splash bath, but a "where did they go?", "are you still in there?" kinda tub. Beautiful custom cabinetry to uplift all those stories, lessons, and gifts that we can digest into our lives.
Light it up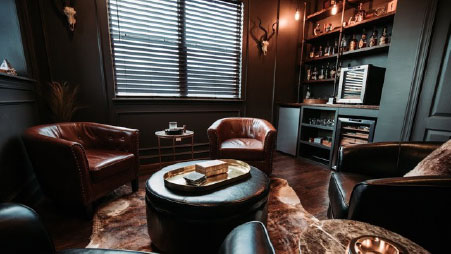 Cigar room, man cave, study, trophy room, game room, den. Whatever you call it, a masculine feeling, well ventilated, and well stocked room has so much opportunity for everyone to dream big, and customise. Normally these rooms are not normal and allow you to bring your own character to the room, through custom cabinets, unique fixtures, and eye-catching accents.
What unique room do you have in mind? What do you dream of? There are probably cabinets involved and we would love to help.
1
|
2
|
3