Unique Wooden Kitchen Accents
May 9, 2017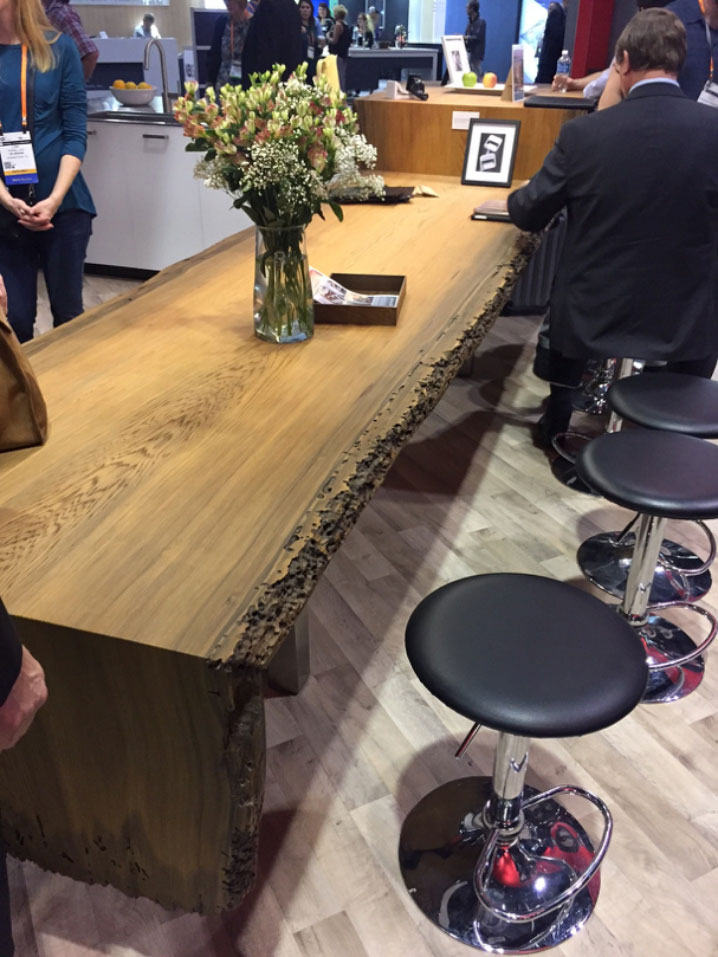 When it comes to designing your dream kitchen, the sky really is the limit. We love working on projects that push our boundaries and allow us to work with unique materials in a creative new way. One way to add some personality and a unique look to your kitchen is through the use of unique wood accents and today we want to show off three examples.
1. Live Edge (featured in the image above)
Working with wood allows for so much versatility. With such a beautiful and unique material there are so many great ways to get creative and one of our favourites is through the use of a live edge countertop or island edge. You can see here just how showstopping a live edge slab can be. Rather than a straight finished edge that has been cut and sanded and stained to look uniform, a live edge shows off the beauty of natural wood with its grooves and curves and all. Great for floating shelves and islands in kitchens, just take a look at how unique a live edge can be.
2. Put A Log In It
If a live edge isn't quite enough for you, why not use a log as an accent in your kitchen? Especially if a rustic kitchen aesthetic is what you're going for, a log accent such as this might be right up your design alley. Adding a unique statement such as this really personalizes your space and creates a kitchen or bathroom that we guarantee you won't ever forget!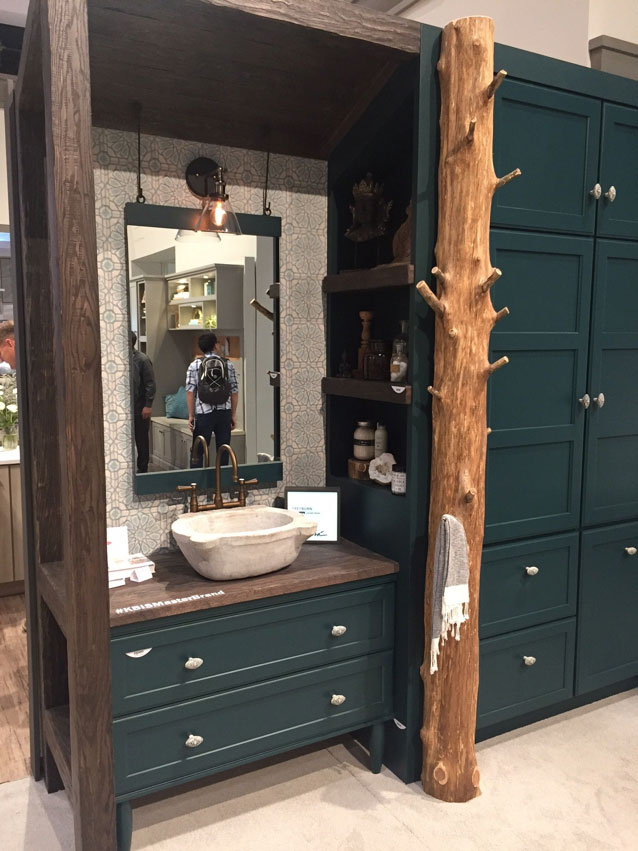 3. Look Up!
Last but not least, a unique wooden accent to bring into your home design project would be the addition of wooden beams. What's so great about wood is that it's a material that works in any design style, with any color and any space because of it's natural beauty and ability to transition to the style of space you use it in. This kitchen would have been beautiful without the beams however the addition of the warm wooden accents is really what makes this kitchen pop and once you see it with them, it's hard to imagine the space without. So if you're planning a kitchen or bathroom design, give some thought to how you can push your boundaries a bit and create a space that you will love forever and will really WOW everyone who sees it.