Wallpaper Part II
July 15, 2020
In our last post we explored the basics of using wallpaper as a backsplash in your kitchen. We received such a positive response, that we wanted to continue to explore other ways you can incorporate wallpaper to add texture, depth and visual interest into spaces in your home. If you want the look of a brick wall without having to build a new house or buying brick tile, wallpaper in the look of brick would be similar. Same with other stones as slate, limestone, marble etc.
Bringing in most natural materials can make the space feel more grounded and tranquil. The reason we like natural products is that most of the time the same stone, or lumber, has a variation in color. Which when a large space such as a kitchen can have a multi-colored palette that natural looking material can help connect and bring it all together.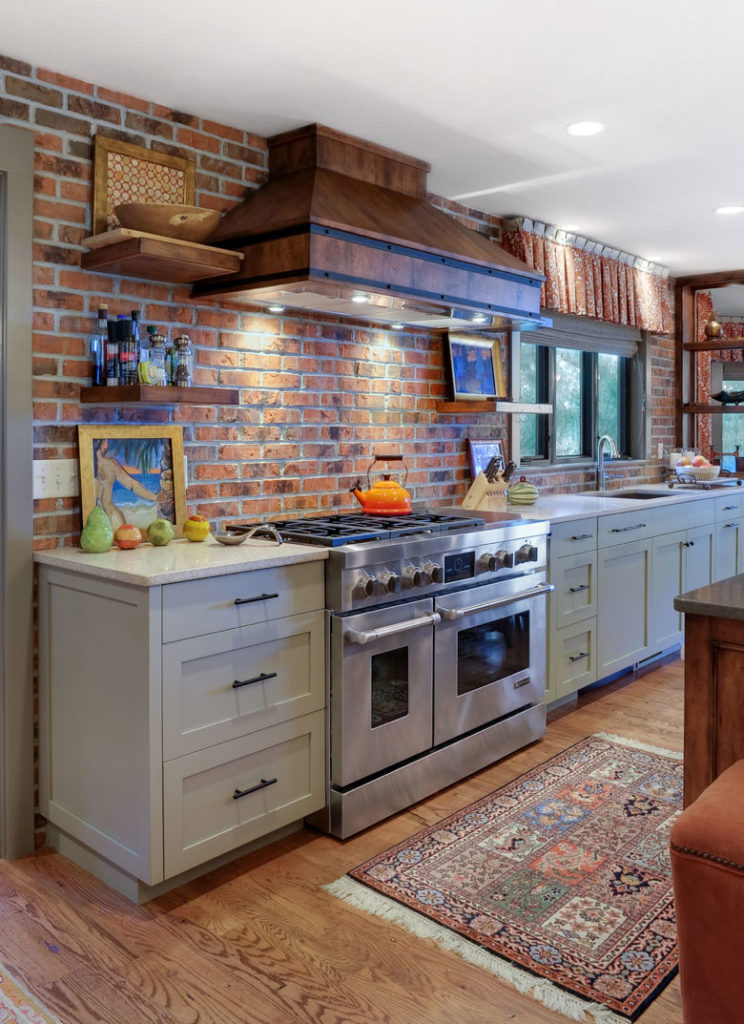 Brick is a product that, where we are, is not extensively used. There are some rows of houses, and mansions made of brick but definitely not as much as some of the larger, older, american cities where it is everywhere and that was their go to material of choice. Brick wallpaper continues to get better and allows us to fulfill our brick fantasy in any space without a large construction cost.
As in the picture above, I would like to see the wallpaper supported by how a brick wall would be built. If you were to take this one step further in supporting the visual texture of brick with the brick being framed as if it were real. There are many ways openings can be built into brick but the below picture is one of the ways. So let's wrap the corner of the brick wall with the continuation of wallpaper and then recess the thickness of the frame. Putting a skin on something is only one part of the equation in order to deceive our minds that something appears "real".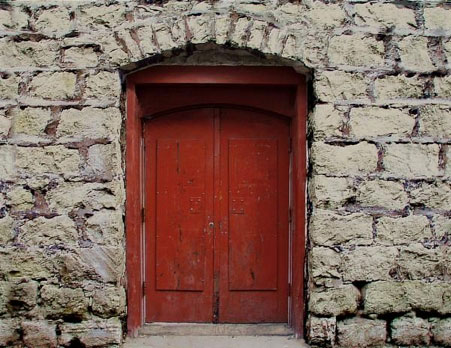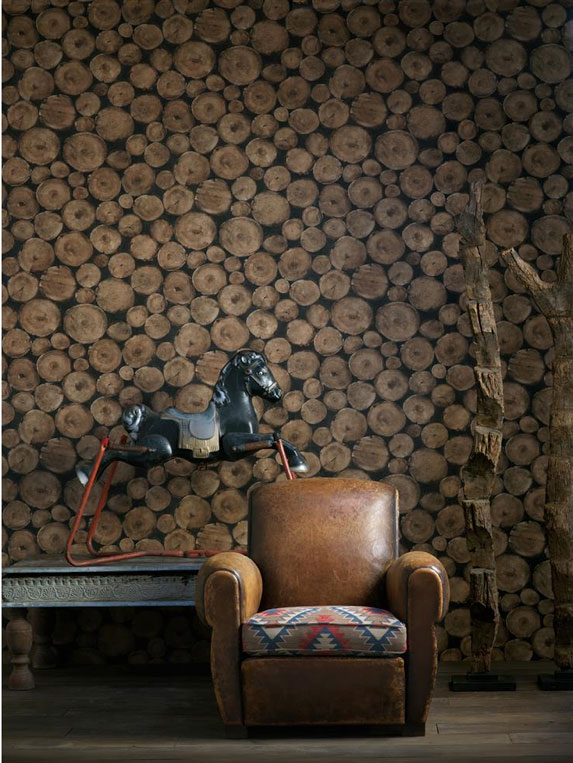 Of course you can go wild with materials, textures, and moods.  While maybe not realistic, this log ends wallpaper will make a space instantly warm, and moody.  So get googling and find your joy and inspiration in some wallpaper.
1
|
2
|
3