I'm Dreaming of a White…
December 15, 2020
Tis the Season! Last year we shared our thoughts on holiday inspiration for the kitchen, that information and ideas hasn't changed. For us it's great to add a few new things each year, but we also know when you start pulling things out of the seasonal storage, where that garland hung last year was perfect, and where that one candle or wreath goes each year is flawless. But there is always room for addition and improvement.
If you know anything about us by now you may know we love things that can be used for more than just one specific thing and when it comes to christmas and the winter season you can tie them together with objects that are white. White objects give us way more longevity out of our holiday cheer that don't seem out of place when the first snowfall hits to when the snow is melting. Without further ado here are some inspirational pictures to showcase what we are talking about.
Simple displays of a grouping of white can really stand out in contrast to what they are put on without adding weight to the display. The owl doesn't scream christmas but it is so beautiful how it fits in with the white trees. Nature an Inspiration.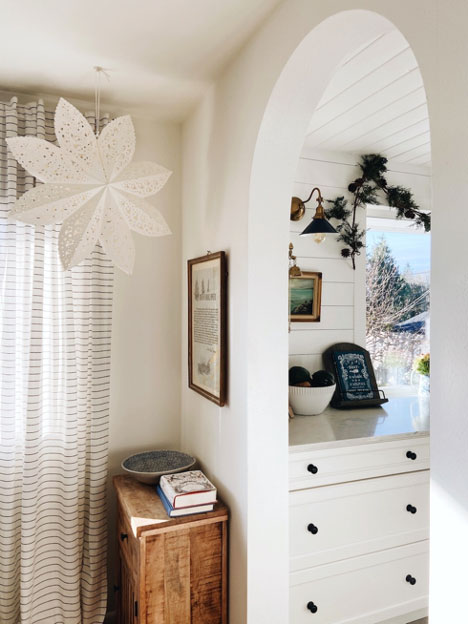 Make use of the ceiling space, corner space, any dead upper space by hanging some beautiful snowflakes. We are thinking this is a step up from the ones we made with the help of a supervising adult.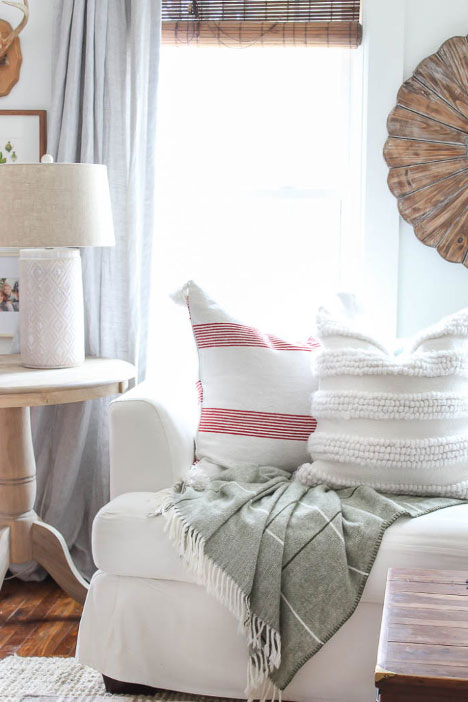 Lastly change out those couch pillows, bed pillows, blankets, and covers to the more seasonal colors.
We hope we've tweaked your interest and have a great holiday, and don't forget in this crazy time with or without family the most memorable season you can make is the one with giving at the centre.
1
|
2